An increase in waiting periods to apply for a pardon of a criminal conviction that was enacted by the former Conservative government of Stephen Harper is facing a court challenge on the grounds that the changes violate the Charter of Rights.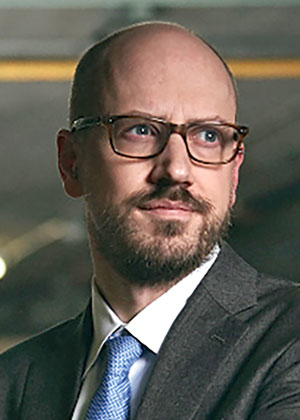 An Ontario Superior Court judge in Ottawa will hear an application Nov. 7 by two men who are arguing that the current provisions, which also applied retroactively after they were implemented in 2012, constitute "punishment" and breach sections 11(h) and 11(i) of the Charter.
For its part, the Liberal government is defending the current rules in the court challenge even though earlier this year Public Safety Minister Ralph Goodale criticized the changes and described them as unfairly punitive. Federal government lawyers state in their written submissions in Superior Court that criminal records are not punishment but merely a "historical account" of an individual coming into contact with the criminal justice system.
The Conservatives amended the rules in 2010 and 2012 for anyone seeking a pardon. The name of a pardon was changed to "record suspension" and the fee to apply for one was quadrupled to $631. The waiting period for anyone seeking a record suspension was increased to five from three years for individuals convicted of a summary conviction offence, such as simple possession of marijuana.
For those convicted of an offence that was prosecuted by indictment, the waiting period was doubled to 10 from five years.
The Safe Streets and Communities Act, passed in 2012, also imposed the increased waiting periods on people convicted of criminal offences before the new measures became law.
Vic Toews, then-public safety minister, told the House of Commons at the time that the changes were part of a "broader public policy position" of the Conservative government, similar to mandatory minimum prison sentences.
The constitutional challenge, brought by Michael Charron and Joseph Rajab in a joint application, argues that access to the pardon process is part of the punishment imposed on anyone convicted of a criminal offence.
"The applicants are entitled to the benefit of the lesser punishment — that is, the punishment that was in place when the offences were committed," state lawyers Michael Spratt and Michael Lacy in written arguments on behalf of their clients filed in Superior Court. Individuals who must disclose past criminal convictions have a more difficult time finding employment and even housing, they state.
Charron, who received a four-month sentence in 2008 for a drug-related offence, would have been able to apply in 2013 for a restriction on access to his criminal record. He must now wait until 2018. Rajab would also have been able to apply for a pardon in 2013 under the previous provisions after receiving a conditional sentence of two years less one day for criminal negligence causing death.
Spratt, a partner at Abergel Goldstein & Partners LLP in Ottawa, and Lacy, partner at Brauti Thorning Zibarras LLP in Toronto, argue that punishment is more than jail.
"Liberty must be given a broad meaning," they state in their written arguments.
Catherine Latimer, a lawyer and executive director of the John Howard Society of Canada, says there is a stigma and negative consequence for anyone who has to disclose a criminal record.
"Once someone has completed their sentence and passed through a crime-free period, their record should be closed. They have done their time. Let it go," says Latimer.
Crime data in Canada shows that recidivism is more common shortly after someone has completed their sentence in custody and not later on, she explains.
The previous waiting periods were fair and not a risk to public safety, states Latimer.
Goodale expressed a similar view in an interview with CBC News in January about the changes enacted by the Conservatives, including the sharp increase in the application fee. "It looks to me that [what] was done was far beyond any measure of practical cost recovery. It was, in fact, a punitive measure," Goodale told CBC and he promised to re-examine the record suspension process.
No changes have been made by the Liberal government. The Parole Board of Canada sought public consultation this year about the increased application fee, but it has not issued any followup report.
The constitutional challenge is focused on the increases in the waiting periods. In response, the federal government says the existing rules "address pressing and substantial objectives" to public safety. The written arguments filed in Superior Court suggest there was an imbalance in the previous rules and that the changes made by the Conservatives were necessary. Public Safety Canada did not respond to requests for comment.