A recent criminal case in which a defence counsel disclosed her client's HIV status to the court raises important ethical issues as to lawyers' ability and obligation to divulge privileged information when public safety is at stake.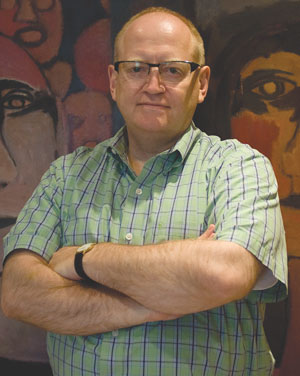 Lawyers can't divulge information provided by a client in the course of the solicitor-client relationship without the client's consent.
But in the recent case of
R. v. Butt
, criminal defence lawyer Heather Pringle did just that and drew praise from the court for doing so. Pringle's client had pleaded guilty to sexual interference and received a sentence of 14 days in jail.
While waiting for the Crown's appeal of the defendant's sentence, Pringle learned her client was HIV positive. After seeking legal advice, Pringle disclosed her client's status to the Crown and the court, a move that led to HIV testing of the 12-year-old victim and the discovery that he wasn't HIV positive.
"Ms. Pringle is to be commended for her appreciation of her ethical obligations in this difficult matter," Justice Michael Code stated in a July 25 Superior Court ruling.
He went on to note that the public safety or future harm exceptions to solicitor-client privilege and the duties arising from them aren't easy areas of the law to apply.
Although use of the future harm exception is rare, the case raises issues around lawyers' duties to report a client's HIV status if they learn the accused is HIV positive and could pose harm to an identified person.
Neither case law nor professional guidance offer much assistance to lawyers trying to make their way through this ethical minefield.
"In this case, the lawyer acted completely appropriately in approaching the judge and getting guidance, [and] disclosing limited amounts of information, having satisfied herself and the court that the threshold of the [public harm] test had been met," says Simon Chester, a partner at Heenan Blaikie LLP.
"It's an important case but it's a fairly classic example of a lawyer recognizing that they have a professional responsibility to consider whether to breach what is an absolutely fundamental tenet."
Another lawyer suggests there were alternatives. "I think I would have handled it a little differently if I had been in [Pringle's] shoes," says Doug Elliott of Roy Elliott O'Connor LLP, adding he would have put the matter in the hands of public health officials who could then have followed up with the victim's family.
Elliott, who played a role in the hepatitis C class action, says the benefits of involving public health officials include the fact that they know how to handle these matters properly and discreetly and that it wouldn't be necessary for them to reveal the source of their information.
Elliott believes lawyers should normally keep their clients' HIV status confidential. However, he says that if the lawyer thinks someone may be in danger, the public safety exception may come into play. He adds that early intervention can prevent HIV from progressing.
However, Elliott cautions that disclosure of a person's HIV status should be rare. "I would hope that lawyers wouldn't take from this case that every time a client is HIV positive, they should be disclosing that to the court."
The requirement for lawyers to keep client information confidential falls under Rule 2.03 of the Rules of Professional Conduct.
However, under Rule 2.03(3), if lawyers believe "there is an imminent risk to an identifiable person or group of death or serious bodily harm," they "may disclose, pursuant to judicial order where practicable, confidential information where it is necessary to do so in order to prevent the death or harm, but shall not disclose more information than is required."
Adam Dodek, a law professor at the University of Ottawa, notes lawyers have discretion over whether to disclose or not, a fact that puts them in an ethical dilemma.
"There's no duty on the lawyer to disclose in that situation," he says. "The lawyer has the discretion to disclose and essentially, it's up to each individual lawyer to decide whether or not to disclose and there's no additional guidance."
The answers, then, aren't always obvious. "It's a high threshold," says Chester. "This is not just blabbing information that might be of assistance or interest to somebody else. This is to prevent death or harm."
But what happens if a lawyer fails to disclose the information and exercise the future harm exception is a difficult question, says Chester. "Confidentiality is a bedrock principle of professional ethics. Lawyers must keep secrets."
Dodek says there are no consequences for lawyers if they decide not to disclose. "It is an incredibly rare situation. It is a huge dilemma for a lawyer to be in."
Dodek notes it's also not clear who lawyers should make the disclosure to.
But while the decision to disclose rests with lawyers, Elliott could see situations arising where, if there's an obligation to divulge the information and they don't do so, they could face liability if someone suffered harm.
He notes there has been liability found in the civil context where a doctor didn't disclose a patient's HIV status to the spouse. However, he says there's no civil precedent yet for imposing a duty on a lawyer.
To answer this week's poll question on this issue, see the
Law Times
homepage.