Pro Bono Law Ontario says it's looking to expand its
amicus curiae
services in civil lawsuits.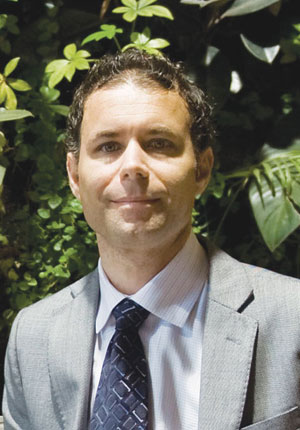 The use of
amicus curiae
may be a lot more common in criminal cases, but their role in civil matters is also important in promoting access to justice, says Matt Cohen, PBLO's director of litigation projects.
Having already introduced the idea at the Court of Appeal in 2010, PBLO is now starting a similar program for civil matters at the Superior Court. It also plans to take the effort to other courts, including the Divisional Court and even the Tax Court of Canada.
Why not, says Cohen, when "it has worked and the courts are thrilled."
In fact, Superior Court Justice Eva Frank reached out to PBLO about perhaps getting
amicus
counsel recently when faced with an unrepresented defendant in a complex civil sexual assault case.
Sure enough, PBLO was able to find lawyers at Lerners LLP who agreed to take up the role of
amicus curiae
.
"There are lawyers there who are experts at this who can really provide the court with a very strong piece of work in precisely the area that the court would be missing," says Cohen of the involvement by Lerners lawyers.
The case before Frank involves a historic sexual assault allegation where the plaintiff is claiming abuse as a teenager, says Anna Matas, one of the lawyers at Lerners who took on the role of amicus curiae. The plaintiff will call two expert witnesses at trial, says Matas, who notes it's important to have proper cross-examination.
PBLO's efforts in the area come from a realization that having
amicus curiae
acting
pro bono
is "an idea that can harmonize so many interests that are at play in a lawsuit," says Cohen.
Apart from the obvious interest on the part of self-represented litigants in getting help in the courtroom, the role of
amicus curiae
also benefits everyone else involved, he adds.
"There's the interest that the court has to ensure that justice is done, which can best happen when each side can put their best foot forward. There's the interest also that opposing counsel have in resisting a pressure that they feel to give advice to a self-represented litigant."
In deciding to expand the
amicus
program, PBLO can also look to the recent final report of the National Action Committee on Access to Justice in Civil and Family Matters. "We're feeling buoyed by the finding of the national action committee and its report," says Cohen.
"As part of its innovation goals, and specifically in relation to self-represented litigants, there's a call in that report for more
pro bono
and more duty counsel."
The report urges the courts and tribunals to promote "appropriate and accessible processes" for litigants who have no counsel.
"To achieve this goal, courts and tribunals must be co-ordinated and integrated with the [early resolution services sector] information and service providers (some of which may be located within courts and tribunal buildings)," the report states in its recommendations.
"Law and family law information centres should be expanded and integrated with all court services. Civil and family duty counsel and
pro bono
programs (including lawyers and students) should also be expanded."
While the report refers to use of duty counsel, finding someone can be quite a challenge, according to Cohen. "We know there's going to be a lot of cases where a
pro bono
duty counsel would help but the hiccup is it's not always easy to find somebody who will be someone's lawyer to enter into a client-lawyer relationship," he says.
But lawyers can still provide useful assistance through the role of
amicus curiae
, he adds.
When it comes to working
pro bono
as friends of the court, lawyers don't need a lot of prodding, Cohen notes. "They have a huge appetite for it. We find that when we build programs that are in our view a good match between the talents and goodwill of the profession on one side and for services on the other side, we find that recruitment is quite easy."
For her part, Matas says she expects some challenges as she and colleague Elizabeth Grace take on the role of
amicus curiae
. The disadvantage of not representing the client means lawyers need to quickly acquaint themselves with the complexities of the case, she says. "You have to come in late and very quickly get familiar with all of the material that's available," she says. The other challenge for lawyers, she notes, is remembering they're not advocates. "As
amicus
you have to be very careful that you're not acting as advocate to either side."
PBLO will select civil cases where it would be appropriate to get
amicus curiae
involved, says Cohen.
"I can never be positive that someone is going to step forward, but my experience has been exclusively that lawyers have a very, very strong appetite to do this kind of work," he says.