A law firm on the hook for a $700,000 costs award after a failed class action certification motion is appealing the decision over its claim that its indemnity agreement with the representative plaintiff resulted in a boost to the amount awarded.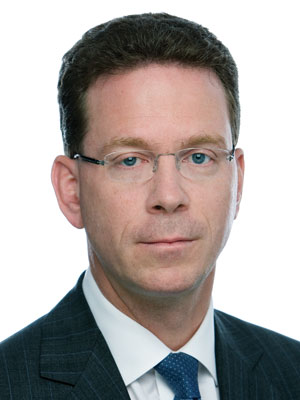 In Martin v. AstraZeneca Pharmaceuticals PLC, the drug company successfully fought off a certification motion brought by users of its antipsychotic drug Seroquel.
Having dismissed the certification motion in May, Ontario Superior Court Justice Carolyn Horkins followed up with an Aug. 14 decision on costs in which she said the circumstances of the case "warrant a meaningful costs award."
The judge found the plaintiffs' "seriously deficient, overly broad, unclear, and inconsistent" statement of claim unnecessarily lengthened the proceedings and said their U.S.-based regulatory expert was "ill-informed" on the Canadian regime.
Horkins eventually settled on $475,000 in fees plus more than $200,000 in disbursements and taxes. AstraZeneca had asked for $1.2 million, while plaintiffs' counsel James Orr of the law firm Kim Orr argued that both sides should absorb their own costs.
In argument, Orr claimed the plaintiffs were from a historically disadvantaged group, a fact that engaged a public interest consideration for the judge under s. 31 (1) of the Class Proceedings Act. But Horkins found the section didn't apply and that, even if it did, "then the role that this should play in considering costs is very minimal."
She said the off-label use of Seroquel for patients with sleep and anxiety problems widened the class to the extent that not all would be members of a historically disadvantaged group.
In addition, she noted, the indemnity agreement between the plaintiffs and the law firm insulated the plaintiffs from any cost award she made.
"In my view, the indemnity agreement eliminates the argument that a costs award against the plaintiffs will have a chilling effect that does not respect the goal of providing access to justice for the disadvantaged members of society," wrote Horkins.
"Class counsel routinely assume the risk of costs whether the plaintiffs are disadvantaged members of society or not."
The ruling was surprising, says Orr. "It was very surprising that the court viewed the fact of a law firm's indemnity to be a basis for a higher level of costs than would otherwise be awarded," he tells Law Times.
In a factum filed with the Divisional Court for an appeal of both the certification and the costs decision, Orr writes that Horkins' ruling marks the first time an Ontario court has ever awarded costs against a historically disadvantaged group in an unsuccessful class action certification motion and says the decision errs in its approach to indemnity.
"In providing indemnity, counsel are agreeing to pay the costs awarded against the representative plaintiffs," the factum states.
"They are not volunteering to pay some higher amount. Prior to this decision, the law was clear that the issues of entitlement, scale, and quantum of costs on a certification motion must be determined without reference to an indemnity agreement.
The view that awarding higher costs against plaintiffs' counsel will not negatively impact access to justice is plainly wrong. Courts have recognized that the goal of access to justice would be illusory if it were deterred by the prospect of a crushing costs award borne by the representative plaintiff or counsel."
The firm's factum also highlights the fact that Horkins' award was much higher than the previous high-water mark for costs awarded to a defendant. In Fresco v. Canadian Imperial Bank of Commerce, the judge awarded $525,000, including fees, disbursements, and taxes.
"Fresco involved 91 affidavits and at least 28 cross-examinations," Orr writes in his factum. "In contrast, the present case involved 10 affidavits and six cross-examinations.
The motion judge's decision to award costs to the defendants, and the quantum awarded, is an error in principle and is clearly wrong."
Although the firm chose not to reveal its costs on the certification motion, Horkins said in her decision that it was still possible to gauge its expectations.
"Counsel for the plaintiffs are experienced class action lawyers who are well aware of the significant costs associated with a motion for certification in a case such as this one," she said while referencing Lambert v. Guidant Corp. from 2009.
"The plaintiffs were represented by the same law firm (Kim Orr). After a successful certification motion, the plaintiffs requested partial indemnity costs of $1.26 million plus disbursements and taxes (they were ultimately awarded $650,000, plus disbursements and taxes)."
Class actions lawyer Margaret Waddell, a partner at Paliare Roland Rosenberg Rothstein LLP, believes Horkins got it wrong by considering the agreement to indemnify the representative plaintiff.
"Indemnity is simply not something that should have any bearing on the court's decision about what's a reasonable amount for a party to pay in costs," she says.
"If anything, the fact that class counsel provided indemnity is something that should be applauded as furthering access to justice for those people, but it shouldn't count as a disqualification when you're looking at the public interest issues under s. 31 (1).
The whole purpose of the legislation is to let entrepreneurial counsel assist people who wouldn't otherwise get access to get it, and if part of that process involves class counsel reassuring the plaintiff that they're not going to be burdened with costs, then you're actually furthering that purpose."
According to Waddell, indemnity agreements should only come into play on settlement hearings when the court approves counsel fees. "Then it's an appropriate factor for the court to look at because it goes to the risk that class counsel has assumed," she says.
"My guess is there may have been a merging of the two processes here, but they're quite different analyses."
Eric Hoaken, who co-chairs the Bennett Jones LLP class actions practice group and frequently represents defendants in class actions, says Horkins' decision was encouraging.
"It's a helpful reminder that there will be significant costs consequences when you get a broadly cast, vigorously pursued case," he says.
"But at the same time, I think we're seeing a bit of an asymmetrical approach being taken by courts that is not justified by access to justice concerns. When you look at awards to plaintiffs, the judge will almost always comment on the skill of counsel at navigating through the process and getting the certification order.
That may be true, but often it seems to be a means of justifying the quantum of the fee. Why does it not apply equally to defence counsel, particularly in a case like this, which was broadly cast and vigorously pursued?"
He urges a stricter application of the costs factors laid out in the Ontario Court of Appeal's 2006 decision in Pearson v. Inco Ltd. and says the prevalence of indemnity agreements makes concerns about a chilling effect to potential plaintiffs overblown and "speculative."
"Really, there has been, and continues to be, a steady stream of new class actions despite the fact that Ontario is a jurisdiction where costs follow the event," says Hoaken.
"This chilling effect is putting a cap or ceiling on awards being granted in a way that's not consistent with Pearson v. Inco."