Bereskin & Parr's Scott MacKendrick shares strategies in advance of diversity and inclusion webinar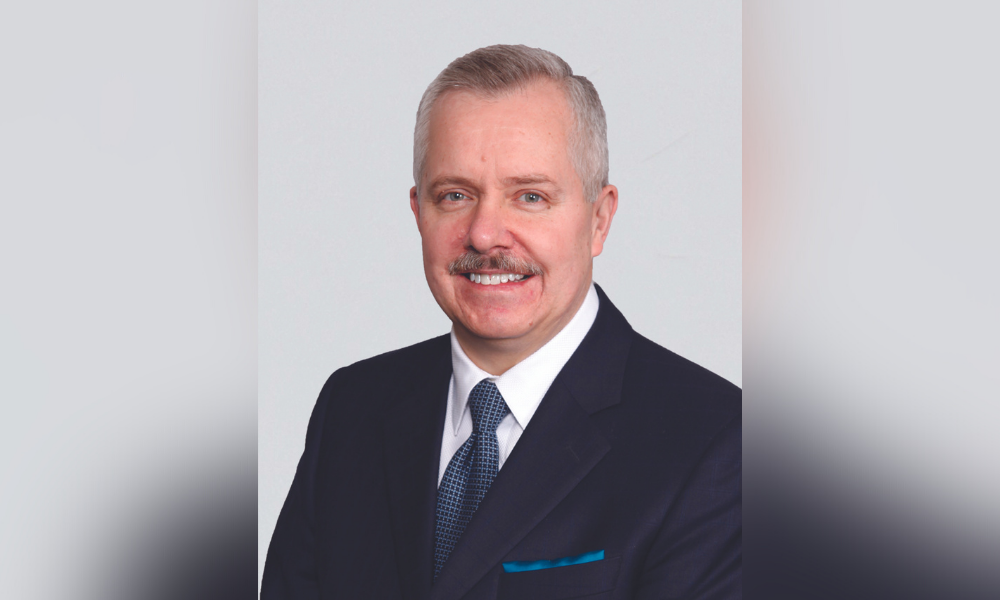 As companies and firms commit to building diverse and inclusive practices, a multi-layered and multi-targeted approach in implementing equity, diversity and inclusion initiatives is critical to avoid performativity, says Scott MacKendrick, partner at Bereskin & Parr LLP and chair of the firm's diversity and inclusion committee. Bereskin & Parr is sponsoring the Diversity and Inclusion: From Thought to Action webinar presented by Canadian Lawyer.
The webinar will explore strategies for achieving EDI goals and how companies can implement EDI programs by building a transparent, actionable culture, improving employee engagement, and attracting strong, diverse talents.
MacKendrick says moving from thought to action for EDI in the workplace is necessary and requires companies' commitment and a visible action plan for the transformation process.
He says companies must approach EDI initiatives with consistent small strides before making massive developments. A multi-layered and multi-targeted approach to EDI initiatives is crucial to avoid performativity.
"You can't just go off and do big steps because if you're doing just big steps, you run the risk of it being seemed to be performative and not authentic," he says. On the other hand, if actionable steps are consistent with companies' discourse on EDI efforts, authenticity will thrive because a multi-layered and multi-targeted approach can add to companies' EDI efforts to be authentic.
Companies should also think of sustainability and ways to make their EDI initiatives a continuous effort to prevent the risk of disengagement, and these efforts need to be across all company levels, MacKendrick says.
He says not only do companies run the risk of "fallback" if they fail to sustain EDI initiatives, but they also create an image of a performative effort. Companies are responsible for ensuring their EDI efforts align with their corporate vision because authenticity is critical to public acceptance of EDI initiatives, MacKendrick says.
"If it doesn't ring true to the vision statement for the company or the firm, it's going to lack some authenticity." If firms are genuine in their approach to EDI initiatives, "it is unlikely that employees will be reluctant to participate."
MacKendrick says high levels within a company need to invest in a "corporate buy-in" to implement EDI initiatives. He says EDI "can't be something that's relegated over as to a side issue or peripheral, it needs to be brought to the centre and so, it needs that corporate buy-in."
EDI initiatives should be a part of companies' brand because the benefits can build its reputation and instil a great sense of pride in employees, he says.
He says diversity and inclusion are essential to a company's success. An organization will get more valuable answers and be more equipped to provide better solutions for clients because those answers come from different perspectives.
"It's a question about consumer perception, and consumers are not a monolith."
If companies approach a question from only one perspective, they limit their outcome. If a company views a question or problem through a more diverse lens, it inevitably gets a better answer, says MacKendrick.
Bereskin & Parr sees its role as shedding light on EDI initiatives and figuring out ways to "move the ball forward" because equality, diversity and inclusion are vital to the firm, MacKendrick says. The diversity and inclusion webinar is an excellent opportunity to learn about EDI continuously from individuals who are active in the EDI space, he says.
"We may not have all the answers, but if we can help convene meetings with other people who have answers, then we can all move forward."
"None of us have a monopoly on the right way to do things and the right answers or approaches, and so it's about continuous effort and continuous learning."
The diversity and inclusion webinar takes place October 6, and panel speakers include Tiki Dare, vice president and associate general counsel at Oracle; Rustam Juma, general counsel and corporate secretary of Eckler Ltd; Leila Rafi, a partner in the capital markets and M&A group at McMillan LLP; Anne-Marie Pham, executive director at Canadian Centre for Diversity and Inclusion, and Raphael Tachie, senior counsel, estates & trusts at TD Canada Trust and president of the Canadian Association of Black Lawyers.