The litigator has produced a popular show on Agape Greek Radio for over a decade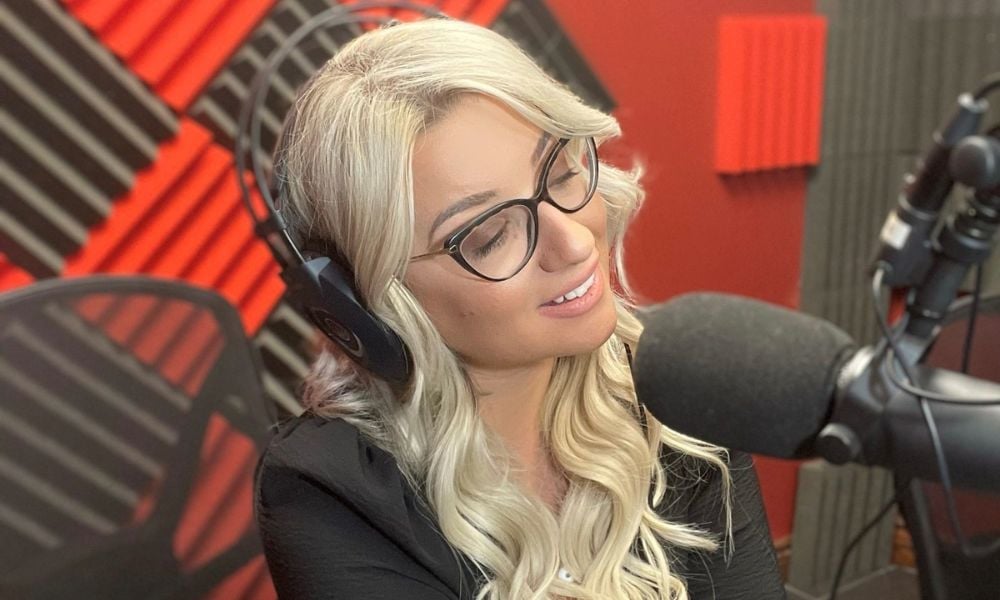 Dora Konomi's lifelong gift of gab makes her a perfect fit for a dual role as a litigator and radio host. But her gratitude for the community that raised her gives her the motivation to do it.
"All my report cards said, 'She's an excellent student, but she talks too much.' I've been training my entire life to do what I'm doing."
Konomi is an associate at Speigel Nichols Fox LLP in Mississauga, practising a broad range of civil litigation. She is also an award-winning radio producer. The Doralicious Show has aired on Agape Greek Radio since 2013.
Raised in Greece until her family immigrated to Canada when she was 14, Konomi is integrally involved in Toronto's Hellenic community. In addition to hosting a popular community radio show, she chairs the Agape Greek Radio Music & Fashion Show and the Greek International Film Festival of Toronto and serves as an ambassador for the Hellenic Heritage Foundation, which promotes Greek language, education, and culture in Canada.
She made her Canadian home in Toronto's East York Greektown neighbourhood and credits her community with raising her, giving her a life in Canada, and putting lifelong friendships in her path. Her community involvement is an obligation, she says.
"It started with me moving here and finding a home within my community. At the same time, now I have a younger sister, I have cousins. How do I help this community to maintain its identity, help people the way I was helped?"
"If I don't do it, who's going to do it?"
As a lawyer, she jokes with her friends that she is "the muscle." When clients are owed money, she goes to court to collect. She represents larger institutional players, such as LawPRO, but many of her clients are "mom and pop" stores, construction companies, electricians, and plumbers, to name a few. As the daughter of an immigrant construction worker, she is motivated to help small businesses like those she grew up seeing around her, which often struggled to navigate a system that was new, and in which they lacked support.
"I've been exposed to that world. I know how hard it is for these people," says Konomi. "We understand what it means to be able to collect $50,000-60,000. It might not sound like a lot in the grander scheme of things. But when it comes to mom and pop, that's a lot of money.
"It was important to give back to my community that helped me grow up by becoming a lawyer and assisting them with those issues."
She has appeared in the Superior Court, Divisional Court, and Court of Appeal, and her goal is to make it to the Supreme Court of Canada before she turns 35.
Konomi launched The Doralicious Show when she was 19 after meeting a director at Rogers and OMNI Television who wanted to create a new radio show with a "Greek flavour" that would attract a younger audience.
Her show airs once a week, and Konomi covers a range of topics that have a Greek aspect. She won the Canadian Ethnic Media Association's Best Radio Show award in 2019 and again in 2020. The first was for a segment which told the story of a Greek trans woman, and the second was about a fundraising drive for a baby named Michael, who suffered from a rare disease.
"We give a voice to the people in the community," she says. "We talk about things that people don't want to talk about. We make the community uncomfortable."
"Our show's a community show. It's a way for people to still be engaged with their heritage – but also learn and be together."