The Aird & Berlis partner discussed trends a little over one year into Ontario's regime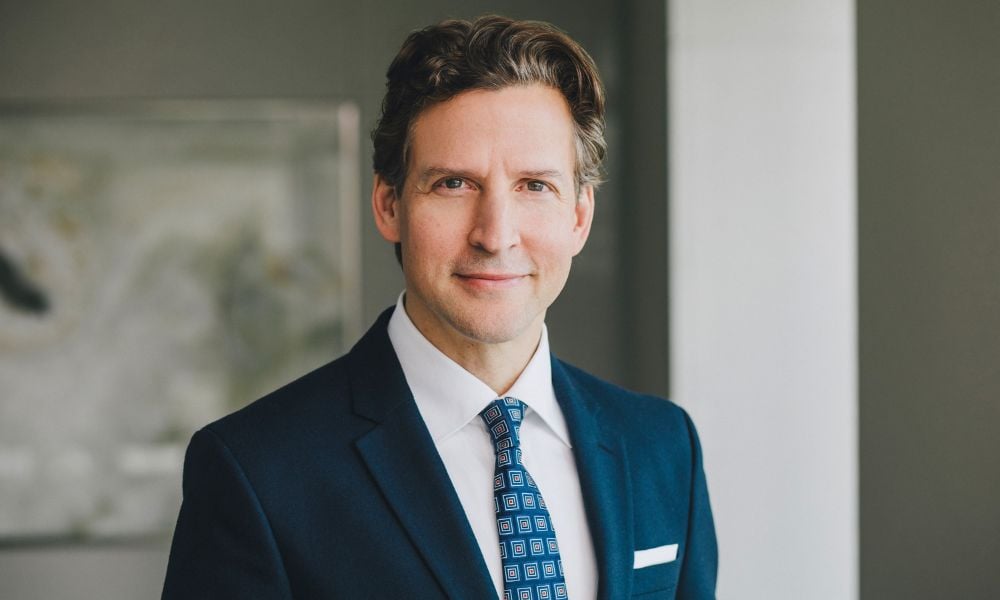 It has been fourteen months since Ontario launched Canada's first open, regulated online gambling market.
Among the issues arising in this young industry are questions around the legal and regulatory limits to place on advertising, says Peter Czegledy, chair of Aird & Berlis' gaming group and co-chair of its esports and gaming group. Authorities are considering the appropriate times to permit ads, the promotional use of pro-athletes and other celebrities, the advertising's acceptable form, and whether this content should come with consumer warnings, he says.
"As the gaming industry has grown more crowded, with operators competing both with each other and other industries jostling for the customer's entertainment/leisure dollar, advertising will continue to be a key element of operator strategy to acquire and keep customers," says Czegledy.
He says there will also likely be enhanced legal and regulatory scrutiny around the changes in technology that allow for targeted advertising content, which provide more channels for distribution and "allow for more dynamic and interactive information flow and analysis," which can potentially enhance gaming advertising's prominence and efficacy.
The Alcohol and Gaming Commission of Ontario (AGCO) recently executed a consultation on proposed changes to advertising standards for internet gambling. The proposals included a prohibition on active or retired athletes appearing in advertising and marketing material. The AGCO also suggested banning the use of cartoons, social media influencers, and celebrities and entertainers who would be reasonably expected to appeal to minors. Stakeholders had between April 13 and May 8 to submit comments on the proposals.
The volume of gaming advertising has been the most significant advertising and marketing issue, says Czegledy. While some see it as purely an issue for operators, he sees it as a "much more complex and nuanced situation." He says broadcasters, rights holders, agencies, and other players also hold responsibility.
"The reaction nevertheless has been severe and will surely drive some measure of change – hopefully one that is balanced and principled in nature," says Czegledy. "In the end, I think that most people – inside the industry or outside of it – share the same basic values that should dictate the end results, including the importance of protecting the vulnerable, particularly minors; the need for truth and accuracy; and the value of commercial speech."
The province introduced iGaming Ontario on April 4, 2022. In its first year, the market saw $35.6 billion in total wagers and around $1.4 billion in total gaming revenue, according to the province.
The first lesson in Ontario's experience is the significant "commitment, cost, and effort" required to implement a new igaming framework, says Czegledy. It required a "considered legal and policy grounding," wide political and regulatory support, and extensive consultations. Government and stakeholders also had to design a standardized commercial arrangement, create and administrate new legal and regulatory standards, and assemble operation infrastructure, such as banking and insurance.
The second lesson, he says, is that any new legal or regulatory framework must be viewed as "adaptive and flexible."
"While it was launched just over a year ago, the authorities have already begun to re-examine elements of the framework and its standards and to consider if they need adjustment, in both major and minor fashion," says Czegledy. "Rather than showing failure, it is, in my view, an indication of their willingness to adapt to operational realities rather than rely on conceptional theory, the value of listening and responding to both industry and the public, and the recognition that the legal and regulatory framework can't stand still any more than the underlying activity does."
"Hopefully, other jurisdictions will both follow and take comfort in this mentality."
The third lesson in Ontario's experience, he says, is that an open, regulated online gaming market is achievable.
Czegledy's work in gaming began in the late 1990s when a large British gaming company sought him out for assistance in purchasing several North American racetracks. Other clients in the industry followed that experience, and in the 2000s, when gaming went online, he says he had a head-start because of his prior work as head of the firm's technology practice.
Now, Czegledy acts for operators, suppliers, investors, banks, payment-system platform providers, and other players in the industry. He has also acted as legal and policy advisor to governments and regulators.