Ontario's economic future is in the hands of First Nations who effectively control all resource development.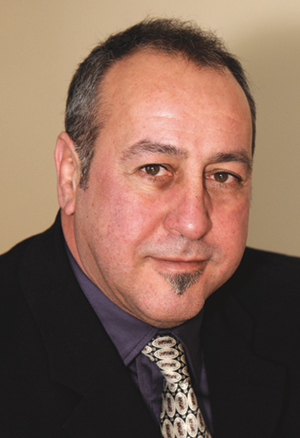 Moving forward, there will be no oil flowing in a pipeline nor will there be any copper, gold, nickel, uranium or chromite pulled from the earth unless a First Nation has approved and is getting its cut.
It's the result of years of neglect coming to fruition, says Bill Gallagher, a Waterloo, Ont.-area lawyer whose book, Resource Rulers: Fortune and Folly on Canada's Road to Resources, is turning heads.
"Natives have amassed an unprecedented legal winning streak in the last decade, 185 wins almost in a row, across the resources sector," says Gallagher, who spent 30 years negotiating deals in the resource sector, including at Voisey's Bay, N.L., where he sees parallels with Ontario's Ring of Fire mines. "Ontario is behind in dealing with this."
The province is also the target of a $100-million lawsuit brought by Solid Gold Resources Corp. this year.
The northern gold-mining explorer staked a claim in 2007, but before exploratory drilling, it was advised by the province, following direction in Haida Nation v. British Columbia (Minister of Forests), to consult with the local Wahgoshig First Nation.
Solid Gold's former president, Darryl Stretch, pushed back. Absent legislation, he argued, it was the Crown's duty to consult.
When drilling started, the Wahgoshig First Nation secured an injunction that was overturned on appeal.
However, before the new case could be heard, the government changed the Mining Act, effective April 1, to require companies to file a detailed activities plan and consult with First Nations before they get a permit to drill, and thereby formally offloaded the Crown's obligation to consult.
The changes rendered the Solid Gold case moot and Stretch was ousted from his position even though, as a major shareholder, he's now suing the province for damages.
"It was a fiasco from the beginning," says Stretch, noting the appeal judge agreed the Crown had the duty to consult prior to the rule changes.
"They threw me under the bus. Certainty of title and access is everything to our industry. It's every man for himself against 133 hostile third-party governments. Soon, there will be no mining and 300,000 jobs are at risk."
Ontario has more than 600 active exploration projects, most of them operating hand to mouth to fund exploration. For many, the new rules mean too much time lost and too much in extra costs and some junior exploration companies have already pulled out of Ontario as investment dries up because of uncertainty.
It's bad news because mining generates about $10 billion a year and drives exports, construction, transportation, and other sectors.
Ontario needs mining and front and centre now is the Ring of Fire project where up to $120 billion in metals, especially chromite, await.
When former premier Dalton McGuinty unveiled the plan to mine chromite and other metals, he boldly proclaimed operations would begin in five years. How wrong he was.
Gallagher says such ignorance is rampant and Ontario has been asleep at the switch for too long, although the Mining Act changes are a step in the right direction.
"There's a huge business case to strike a new deal with natives and a national revenue-sharing scheme," he says.
"Natives are demanding new fiscal and resource relationships with Canada and it's in Canada's fiscal interests to see that they get it."
That's the issue, counters Stretch, because one state is effectively putting the management of resources into the hands of another state.
"Investors don't like uncertainty" and will be wary that a deal today may change at the next stage when the stakes get higher, he says.
More worrying for the future of the industry, he says, is that many First Nations will oppose mining outright and thereby deny Ontario the access to resource revenues it desperately needs.
Gallagher and Stretch don't agree on many things but they both concede it's a perilous situation.
"The potential economic and fiscal impacts make this the biggest under-reported business story of the decade," says Gallagher.
"Our relationship with natives is our national blind spot. We're in denial. Long overdue solutions are now pressing economic priorities. The highest order of political will must be brought to bear."
Natives, he says, see themselves as resource gatekeepers and, as such, prospective developers should first seek social licence with those communities before drawing regulatory permits.
The questions remain, however: Will some First Nations use their authority redress past wrongs by holding the province hostage? Will yet others stall growth because they're fundamentally opposed to any kind of development?
And how will voters react when they learn they're not in the driver's seat?
---
Ian Harvey has been a journalist for 35 years writing about a diverse range of issues including legal and political affairs. His e-mail address is
[email protected]
For more, see "Legacy of Haida Nation decision decried" and "
Ontario's economic future out of its hands as Ring of Fire languishes.
"