Had this been the first instance of non-cooperation, ungovernability would not have been in issue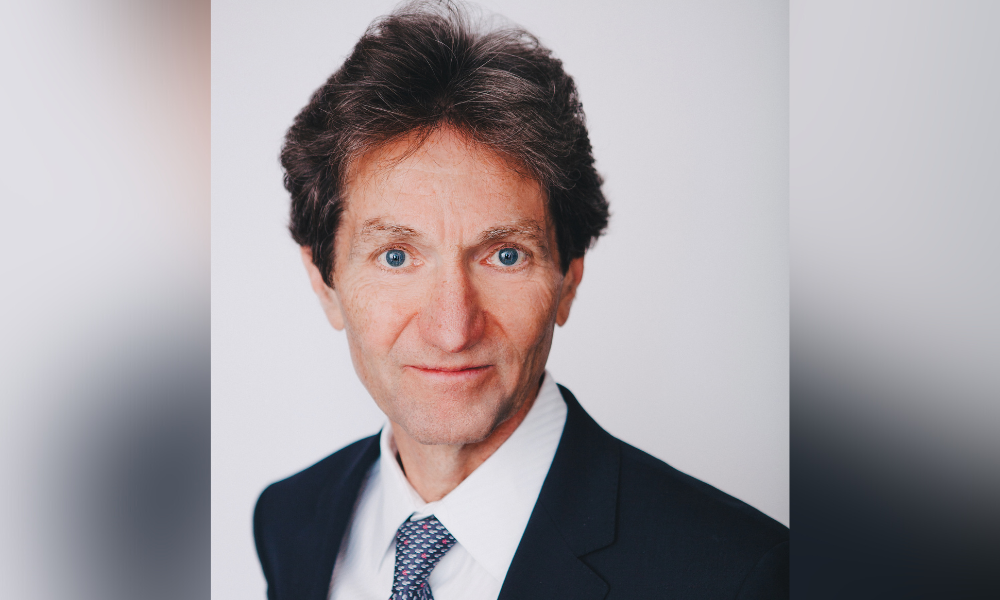 In a rare finding, the Law Society Tribunal has revoked the license of Hamilton lawyer Gerald Culliton on the ground that he was "ungovernable."
"Often, ungovernable lawyers are found guilty of other serious professional misconduct that justifies an order of revocation, so an ungovernability analysis such as the one the hearing panel undertook in this case is unnecessary," says Gavin MacKenzie of MacKenzie Barristers Professional Corporation, a Toronto litigation boutique, and a former treasurer of the Law Society of Ontario.
The ungovernability finding followed the tribunal's conclusion that Culliton had committed professional misconduct by borrowing money from his clients and failing to cooperate with and respond to an LSO investigation into a complaint filed in March 2020.
Had this been Culliton's first instance of failing to cooperate, ungovernability would not have been in issue, especially because, in these proceedings, Culliton admitted to borrowing from his clients and cooperated in developing an agreed statement of facts.
"A single instance of failing to cooperate with a Law Society investigation is subject to discipline but inadequate to show ungovernability," MacKenzie says.
However, this was the fourth proceeding in which the LSO made professional misconduct findings against Culliton based on his failure to cooperate:
In June 2018, the LSO reprimanded him and order him to pay $2,000 in costs. Culliton's appeal was deemed abandoned after he failed to perfect it;
In August 2020, the LSO suspended Culliton for two months for failure to cooperate, followed by an indefinite suspension until compliance. The LSO also ordered Culliton to pay $5,000 in costs. Again, Culliton appealed but failed to perfect the appeal and to date, had not complied with the LSO's order;
The LSO issued an administrative suspension against Culliton in November 2020 for failure to file his annual report;
In December 2020, the tribunal made a third finding of professional misconduct, both for failure to cooperate with an investigation and failure to report a potential claim to LawPRO. The LSO suspended Culliton indefinitely until compliance, followed by a further five-month suspension. The tribunal also ordered a conditional fine of $2,500 and $7,500 in costs. Culliton filed an appeal for the third time but did not perfect it. To date, he had not complied with this order either; and
In May 2021, the LSO obtained a trusteeship order over Culliton's practice.
As the tribunal saw it, this history satisfied the first part of the ungovernability analysis, which examined the "objective seriousness" of Culliton's cumulative misconduct.
"The first part of the analysis asks: Is the nature, duration and repetitive character of the licensee's present and past misconduct sufficiently serious that it suggests an unwillingness or inability to be governed by the Law Society, notwithstanding progressively increased penalties for repeated incidents of misconduct?"
The second part of the analysis balanced the nature of the misconduct and disciplinary history against any mitigating factors.
Here, Culliton, who had submitted that a seven-month suspension was appropriate, also fell short.
"The Lawyer has offered little in the way of mitigating factors against revocation. The Lawyer has not provided any character evidence, any relevant medical evidence that might tend to explain the misconduct, nor any indication of his willingness to be governed by the Society. Although the Lawyer expressed remorse for his action, he has not complied with the outstanding orders or made any efforts to cooperate with the Law Society to address the outstanding matters that are the subject of the misconduct findings."
The upshot was that a finding of ungovernability was appropriate and that Culliton's license should be revoked.
MacKenzie agrees with the tribunal's decision.
"The finding of ungovernability is justified in this case because the lawyer was found to have failed to cooperate on four separate occasions, with progressively more serious sanctions having been imposed without the hoped for specific deterrent effect. And if a lawyer is found to be ungovernable, a penalty other than revocation is hard to justify."
MacKenzie does note, however, that the LSO may give an ungovernable lawyer permission to surrender their license based on psychiatric or other medical evidence that explains the conduct. In that case, an application for relicensing could succeed based on evidence that the psychiatric or other medical condition has been alleviated.
"A relicensing application may also be brought after an order of revocation, but succeeding on it will be more challenging."
Related stories