Work requires legal training and lack of controls poses public risk, say groups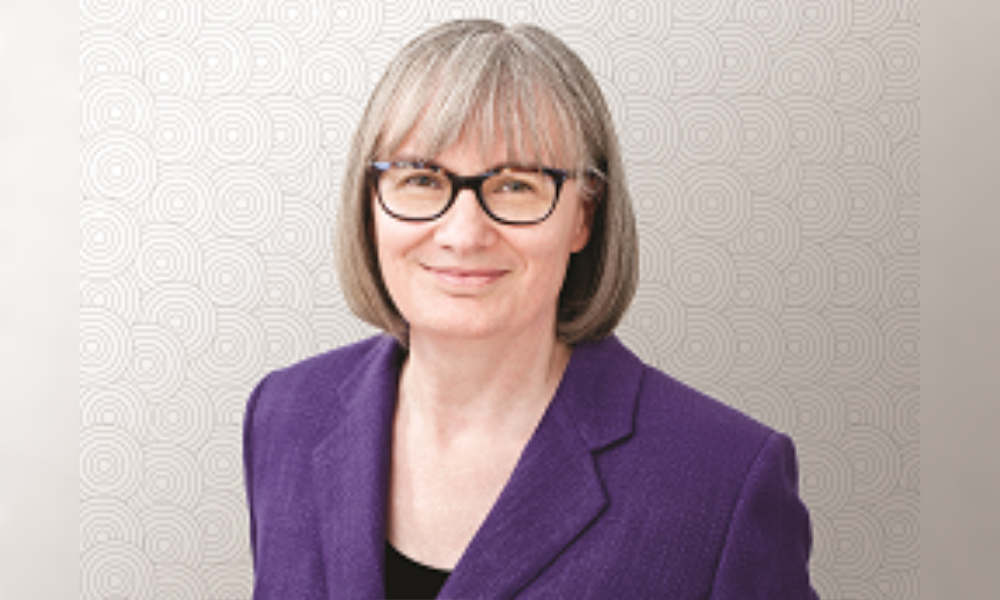 The Law Society of Ontario benchers will vote on the Family Legal Service Provider (FLSP) license which allows paralegals to provide family law services in convocation on February 24. However, several law associations have opposed the proposal saying the LSO is departing from its fundamental purpose as the profession's regulator.
In a joint statement, the Advocates Society, Federation of Ontario Law Associations, Toronto Lawyers Association and the Family Law Association rejected the proposal saying it is not in the public's best interest and does not serve the legal needs of vulnerable people.
Toronto Lawyers Association director and family law committee chair Sarah Boulby says the proposal, in essence, allows paralegals to practice family law to some degree.
Boulby says the LSO protects the public and ensures people in legal work are competent, but instead, the initiative allows paralegals to have viable businesses in family law. "They focus on the commercial viability of the paralegal businesses as a more important factor than the educational requirements and the competence actually to do the work."
She says the LSO is funding a marketing campaign that publicizes paralegals as the solution to accessing justice, which strays out of their lane because it is not its job to promote private paralegal or law firm businesses.
The proposal will allow paralegals to represent separating couples in several ways, including negotiating and drafting contracts and acting for them in court. However, the LSO restricts the initiative by a Separation Agreement where paralegals are to have a lawyer give independent legal advice, which Boulby says will create more costs for clients.
The LSO also permits paralegals to have their clients waive the restriction. "I don't know how a client would know whether or not to waive that right to have independent legal advice on the contract."
While the proposal is that paralegals undergo six months of training in certain family-law areas, Boulby says many lawyers believe family law is beyond the scope of paralegal training because it is complex and touches many different legal areas.
"When dealing with properties, you need to understand tax law, corporate law, bankruptcy law," she says, "It is impossible in our view for a paralegal in six months to learn and be able to advise clients in this area."
She says the courts have also opposed this degree of practice for a paralegal. "It's nothing against paralegals; it's just not possible to do this work without actually being trained as a lawyer and poses a risk to the public."
The LSO has not analysed several critical issues, such as insurance in the proposal, and Boulby says LawPro does not cover paralegals. If they did, it would raise lawyers' premiums.
While paralegals have private insurance, she says the market will be different if they practice family law. "The risks of insuring paralegals who have a low level of education for this work and are handling potentially multimillion-dollar cases concerning matrimonial homes, financial assets and support claims is very high for the insurers."
There is no confirmation that the private insurance market will insure paralegals for the initiative or at what cost. However, Boulby suspects the insurance market will consider less educated people working in the family law area with a higher risk of negligence.
"Family Lawyers have higher insurance rates than paralegals right now, because paralegals aren't doing the kind of work that results in a higher risk premium, but once they do, those insurance costs will go up."
The majority of the AOJ committee says the proposal will enhance access to justice for families struggling to afford legal representation. However, Boulby says no evidence supports the assumption that paralegals will be cheaper than family lawyers.
"There are a lot of these apples-to-oranges comparisons in the report that don't demonstrate that paralegals practicing family law will be any cheaper or more accessible."
The LSO has a tunnel-vision focus on the problems with access to justice without considering the other ongoing initiatives to address it, Boulby says. "There are initiatives underway that address access to justice and are ignored. It's a false dichotomy. Either you have paralegals, or you can't have access to justice."
The Family Justice Center is a pro bono facility for separated people with legal problems, and the Limited Scope Services Project retains family lawyers for services like paperwork, Boulby says.
She says the AOJ committee has acknowledged that the program may not be self-sufficient regarding costs, so it may be necessary for all licensees to subsidize the family law paralegals on an ongoing basis.
"Quite perversely, that will increase the cost for family lawyers because our fees will go up and we're running businesses, so that has to affect the fees we charge our clients."
A famous debate concerning the proposal is that having paralegals represent clients in family law disputes is better than nothing for someone unable to afford a lawyer. Still, Boulby says the argument is entirely wrongheaded because the Supreme Court of Canada has noted that self-represented litigants receive special consideration because they are unqualified.
"The special breaks the self-rep has will be lost once they've retained a paralegal, and our view is that incompetent representation is worse than no representation."
An Ontario paralegal who chose not to disclose her identity says she firmly believes they should be allowed to practice within the area of family law for disputes like uncontested divorces. She says lawyers are extremely busy, and paralegals can provide such services.
"The law firm I work at does not currently practice within the area of family law, but we receive many calls for family-law services, and it gives me the impression that this is a large area of law in which the public needs a lot of help."