Benchers disagree over whether fee freeze would deny funding to county law libraries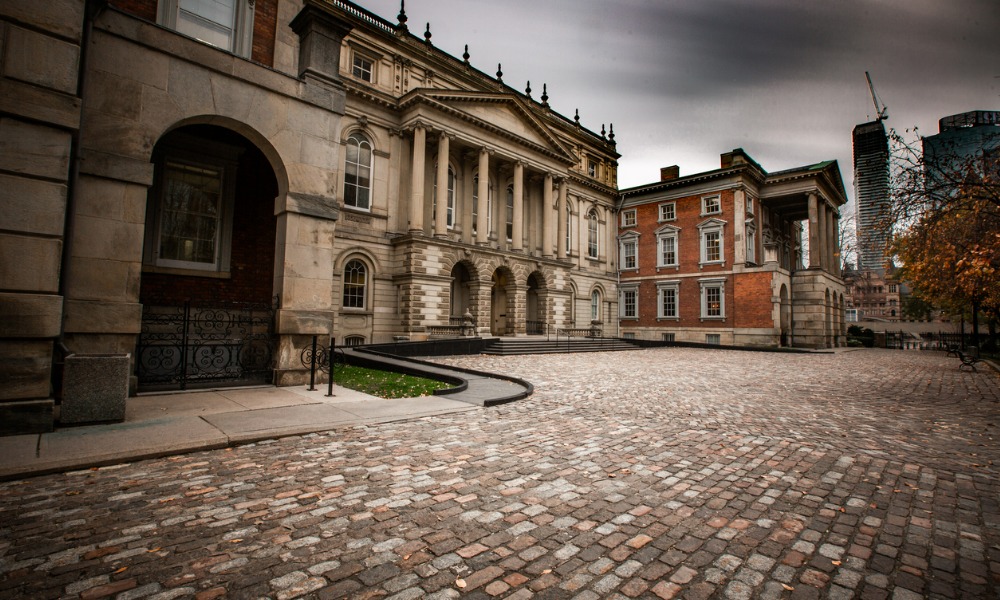 On Thursday, before the Law Society of Ontario Convocation voted to approve the 2023 budget, which contained an increase to lawyer and paralegal annual fees, a motion failed in a close vote that would have directed the LSO to come up with another draft budget containing no increase to annual fees.
The budget that passed later in Convocation, with 28 in favour, five against, and 15 abstentions, will raise annual fees for lawyers by $168. In 2023, lawyers will owe $1,981, up from $1,813, and paralegals will see an $80 increase, to $1,035 from $955.
In the press release announcing the budget's passing, the LSO notes that the fee bump comes after three years of "substantial decreases," which amounted to a savings of $388 for lawyers, and $160 for paralegals, and were the result of "proactive changes in workflows, burden reduction activities, and savings resulting from the impacts of the pandemic."
Of the $168 increase for lawyers, $89 will go to the compensation fund, which pays clients who have lost money because of lawyer or paralegal misconduct. Bencher Sidney Troister, chair of the audit and finance committee, says the compensation fund requires a boost due to an increase in inquiries and claims activity, as well as "significant market volatility resulting in unrealized losses on the investment portfolio."
Another $17 came from an increase in the county libraries fund portion of the annual fee, which was raised to $200 from $183. The county libraries fund supports the county law library system, which is operated by LiRN Inc.
The remaining $62 of the annual fee increase will go into the general fund, which Troister says has been affected by inflation on expenses, the return to normalized operations post-lockdown, and the addition of the Practice Essentials Course.
Toronto Bencher Chi‐Kun Shi brought a motion, which stated that Convocation should direct "Law Society Management, in consultation with Audit and Finance Committee, to develop forthwith a draft annual budget for 2023 which requires no increase in annual dues compared to 2022, Compensation Fund dues excepted, to be presented to Convocation for its consideration at the Dec. 1, 2022 Convocation." Shi's motion was seconded by Bencher Cheryl Lean.
The motion failed by two votes, with 23 voting in favour, 25 against, and two abstentions.
In response to the vote, and debate in Convocation, Shi says it is, "interesting and concerning that so many benchers seem to believe our job is to take the staff's general assurance of efficiency and be satisfied. We need to change this culture of complacency."
"Membership deserves to know that we have tried to maintain the dues at 2022 levels before supporting an increase," she says. "I would only support increase if I see clear facts to show that LSO needs it and is unable to make up the difference by economizing on its administration."
At Convocation prior to the vote, Shi said she had asked to see an alternative draft budget with no fee increase "to review the facts and satisfy myself that the raise is indeed necessary and justified before I support it." She said she brought the motion because that information was not forthcoming.
Shi went on to address concerns that her motion would entail a funding cut to the county law libraries.
"I submit the converse is true," she said. "An efficient administration which costs less will allow more and sustainable funding for worthy programs such as the county law libraries."
"The Shi/Lean motion was about nothing more than increased transparency and accountability," says Bencher Joseph Chiummiento. "It's unfortunate that the [Federation of Ontario Law Associations] executives and libraries were dragged into the misinformation debate by the 'More Governance' group of benchers."
In a news release posted after Convocation, the Good Governance Coalition, a slate of candidates running in the 2023 LSO Bencher elections, said the debate surrounding Shi's motion "underlines the need for good governance to return to Convocation."
"Six months into the budget's formulation, Benchers who were elected as part of the slate in the last election proposed to freeze most fees—which would likely have led to severe cuts in funding to essential county law libraries across Ontario had their motion succeeded."
The Federation of Ontario Law Associations (FOLA) has written to Benchers to stress the importance of providing sustainable funding to the 48 law libraries across Ontario, said the Good Governance Coalition's news release.
Douglas Judson is a lawyer, municipal councillor in Fort Frances, Ont., and the chair of FOLA. FOLA is among the shareholders of LiRN, the corporation that funds the law libraries.
"The concern we have is that we are entering a period of time where the financial constraints on courthouse libraries are absolutely tremendous," he says.
Libraries are experiencing "significant inflationary pressures," rising staffing costs, difficulty finding staff, cost increases from organizations which provide subscriptions and resources, and FOLA is working to support LiRN in its mandate to develop "a modern courthouse library system," says Judson. Taking all that into account, FOLA was concerned that a motion to freeze fees would put libraries "squarely in the crosshairs" of funding cuts.
"The trouble I have with this type of motion is, frankly, that it is performative," he says. "There is a slate of Benchers who continue to position themselves as outsiders to the Law Society, as revolutionaries in its governance. But we're at the end of a four-year term. If there is bloat in the Law Society budget, and you have been there already for three budget cycles, shouldn't you be able to put forward a motion that says what things you want to cut, what things specifically are causing that bloat?"
The $17 increase to $200 puts the county libraries fund amount at around 10 percent of a lawyer's annual licensing fee. Judson says, accessing the subscriptions that the law libraries provide would cost an individual lawyer about $8,300 per year.
"It's not like FOLA's sitting on the sidelines telling everyone we need to pay higher fees than ever before. It's that we know it doesn't make economic sense for lawyers or the public not to have well-funded courthouse libraries."
Chiummiento says that solo and small firms are facing inflation and spending cuts, and by increasing LSO licensing fees, Convocation is creating a higher cost to practice, which is passed on to clients and limits access to justice.
"We have seen funds used for certain initiatives, which then get stalled, discontinued, or withdrawn – a good example is the Inclusion Index," he says. "The debate today exposed why there is an ongoing need for raising such issues. The majority today did not wish to look further. We will continue to demand more for the dues of the professions."
"The time has come for the LSO to bring in outside consultants to find possible operational and program efficiencies that the LSO is simply unwilling or too busy to address internally."
In a separate vote for the LiRN budget, 47 Benchers voted in favour, and one abstained.