The Pro Bono Ontario founder and executive director is retiring at the end of year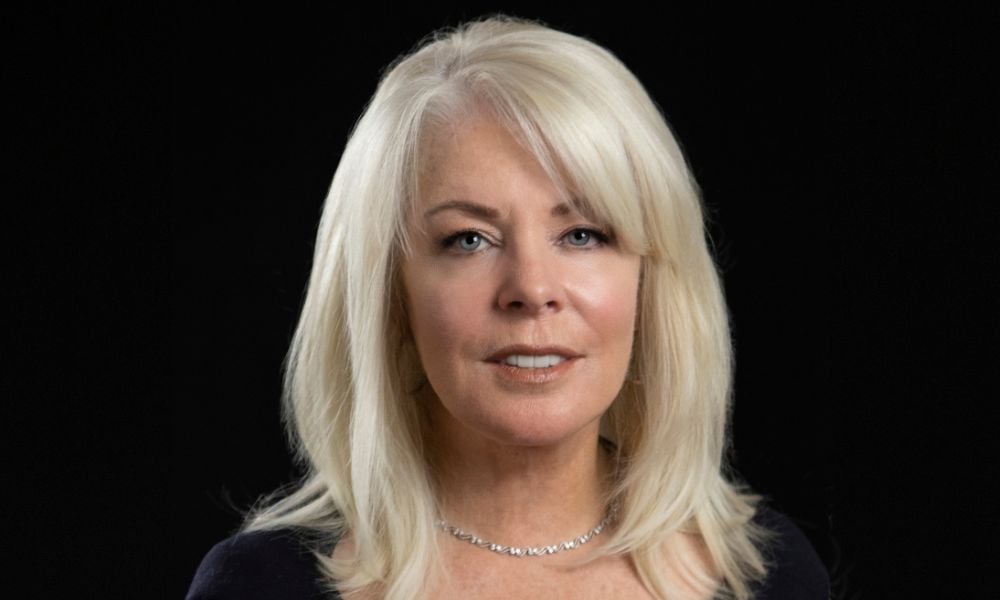 As she retires from the organization she founded and helped build, Pro Bono Ontario's executive director Lynn Burns says that the legal profession's collective effort is enough to meet Ontario's access-to-justice gap.
"We need to get more lawyers involved," she says.
Pro Bono Ontario (PBO) recently announced that Burns is retiring at the end of December. The year she started the organization 22 years ago, it served four clients. Last year, it served 34,000. In transitioning the profession's pro-bono culture from ad hoc to methodical and institutionalized, Burns was the "driving force" in establishing PBO as a pillar of Canada's legal system, said the PBO announcement.
"I'm proud to have played a small role in transforming the delivery of pro bono legal services in Canada," says Burns. "I think our track record speaks for itself. Our innovative programs have served and impacted the lives of hundreds of thousands of people who have nowhere else to turn."
Every lawyer that has volunteered for PBO has gained a better understanding of the great need and the hardship and personal anguish felt by those with unmet legal needs, she says.
"Our volunteers know the importance of using their legal skills to ease the hardship and suffering of the public. I think that's how we have changed the pro-bono culture in Canada. There's no doubt in my mind that we are on the right track."
During her time at PBO's helm, Burns "strategically cultivated a nationwide pro-bono culture" and "reshaped the landscape of accessible legal support," said the PBO's announcement. She launched the first court-based legal help centres and hospital partnerships and established Canada's first free Legal advice hotline, which made justice accessible to disabled people, the elderly, those living in rural areas or without access to reliable transit, and people with childcare and inflexible work commitments, said the announcement.
Sarah Armstrong, PBO board chair, called Burns a "generational leader" and "relationship builder" who led the PBO with "a rare blend of compassion and strategic leadership."
"She is loved and trusted by staff," said Armstrong. "She has an impressive track record of bringing people and groups together and inspiring them to push the envelope in ways that vastly improve the delivery of legal services. She has always put the public first and stayed laser-focused on how to improve the lives of our community's most vulnerable people."
Throughout her tenure, Burns says she has viewed the PBO's many challenges as its opportunities. When they started in 2001, there were no organized pro-bono programs. While that seemed like a challenge back then, it allowed PBO to work with a "blank slate," and they were able to build a modern delivery system, says Burns.
Initially, many institutional leaders were also concerned that introducing PBO would give the government an excuse to scale back funding for legal aid, she says. But, PBO included in its guiding principles that it would not duplicate legal aid's services but would be complementary.
"This turned out to be a great opportunity for us. One, because it turns out that's where the greatest unmet need is: civil non-family legal services. And two, it's much easier to recruit lawyers to provide services in civil non-family. So, to carve out areas where legal aid has not been able to provide services, that seems like a very good way for us to really fill the gap of unmet need."
In PBO's early days, law firms and legal departments did not have pro-bono policies or institutional pro-bono commitments, says Burns. PBO made a business case to the firms, and many introduced a policy whereby they would treat pro-bono time as billable to send a message to the lawyers that pro-bono work was encouraged and supported, she says.
"In the early days, they were taking a bit of a leap of faith… Demonstrating a return on investment was necessary. We don't have to do that very much anymore. I think the firms realize that by doing good, the firm will also do well and that there's a lot of great benefits that come along with doing this."
"We need to keep reminding the legal profession of the important role they need to play in access to justice," says Burns. "Every lawyer should be doing something. Every law firm and legal department should have a formal pro-bono structure."
She says Ontario's institutional leaders must also encourage and remind the bar of its professional obligation to provide pro-bono legal services.