Broudie began her career as a paralegal before moving into legal marketing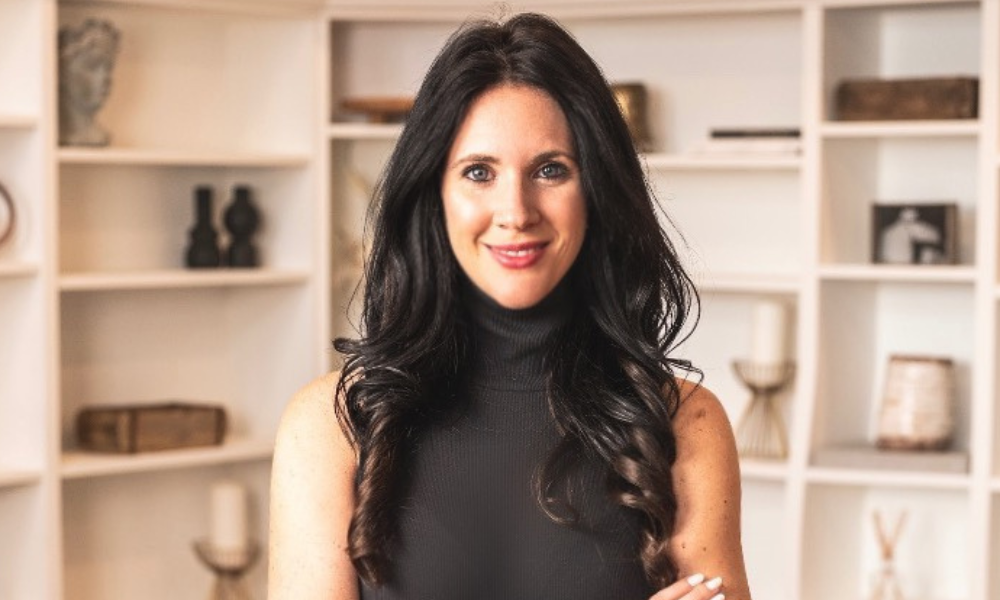 For effective marketing, lawyers must establish an authentic online presence and be sure to closely monitor the results of their advertising spending, says Marly Broudie, a professional digital marketer.
Broudie began her career as a paralegal, working at the Ontario Court of Appeal, and Lerners LLP where she worked with Jane Southren, a litigator who was transitioning to the role of director of business development.
"We started working really closely together, and it was there where I found a passion for marketing and business development and helping lawyers develop their practices through digital marketing efforts."
From there, she moved into a marketing role at Lenczner Slaght, before launching her digital marketing agency, SocialEyes Communications. The agency advises professional service providers, including lawyers and law firms from across North America.
In the last 10-15 years, the legal profession has undergone a dramatic shift from relying primarily on word-of-mouth, referrals, and the Yellow Pages, to Google and social media. Broudie says junior lawyers, even those at large firms, are increasingly responsible for their business development.
The average consumer is also much more educated and sophisticated, with the entire landscape of any practice area just a few clicks away.
"What clients are doing is they're conducting more research. They're reading reviews. They're spending time on social media. And if you have a presence, you have a leg up on the competitors that don't prioritize their online presence.
"If you're not online, you're just missing out on opportunities."
Broudie tells her clients that the first place they can start is to conduct a digital audit of themselves. First, she tells them to Google their names and see what comes up, see if it is an accurate representation of them and their work.
Next, lawyers should examine their website, and ask themselves whether it is a true reflection of their practice and whether their social media use matches their voice and brand, she says. The focal point of the social media strategy could depend on the practice area – criminal lawyers, for whom the prospective client is any average person, may fare better on Facebook, while LinkedIn may be more appropriate for commercial litigators.
"Go through your online presence and put yourself in the position of a client… If I was my ideal client, am I getting enough information to make me want to call?"
This is called a SWOT analysis: a consideration of strengths, weaknesses, opportunities, and threats.
Lawyers also need a content strategy to educate and engage potential clients, says Broudie.
One aspect of the content strategy involves the lawyer establishing themselves as an expert in the view of the client, through education. Another entails presenting themselves as personable and approachable.
Video social media and advertising content transformed during COVID, she says. Whereas six years ago, it was polished and required a videographer and editor, now even big companies are producing selfie-style content, which has the draw of authenticity.
"Authenticity kind of breeds success… Video content is really, really important these days. It's the next best thing to sitting down in person having a conversation."
Testimonials and reviews are also important, she says.
Among Broudie's clients, analytics show that the best-performing content is "authentic, original" content, things like a selfie of a lawyer and client out for lunch together.
"Because at the end of the day – especially in professional services – people want to know what it's like to work with you. You're not selling a product, like a pair of shoes, you're selling yourself. You're selling your business. You're selling your expertise.
"So, the more that you can create content around who you are and what you do, the better your content will perform."
The internet is a competitive space, and to remain visible, and not be buried under big players with big ad budgets, lawyers need to put their best foot forward with search engine optimization (SEO). And SEO is a long-term investment. Broudie says it takes a year to "see a dent" in SEO.
She also advises clients to do paid social media advertising and paid Google advertising to generate leads. Google Ads has a higher cost-per-lead, but the lead is usually "warmer" because the person is searching for a lawyer. Social media ads will wrangle clients by showing up in their feeds based on the interests the platform has gleaned from their activity.
"I always give this example. If I'm debating divorcing my husband, I'm probably reading articles about it. I'm conducting research on it. The way that social media works is based on my interests. Based on the articles that I'm reading, and what I'm doing online, those are the types of ads I'm going to see.
"Then you can get a little bit more sophisticated with retargeting," says Broudie. That is where someone visits the lawyer's website, then they are hit with ads on their social media channels.
A common mistake lawyers make with paid ads is spending the money without understanding the results, she says. The data to quantify how much spending led to how many files is crucial for lawyers in determining how to make informed marketing decisions.
"If you're not taking care of it and you're using an internal person or another agency, it's so important to know your analytics because that's how you're able to make informed decisions."