Firms looking for 'efficient and adaptable' in-house solutions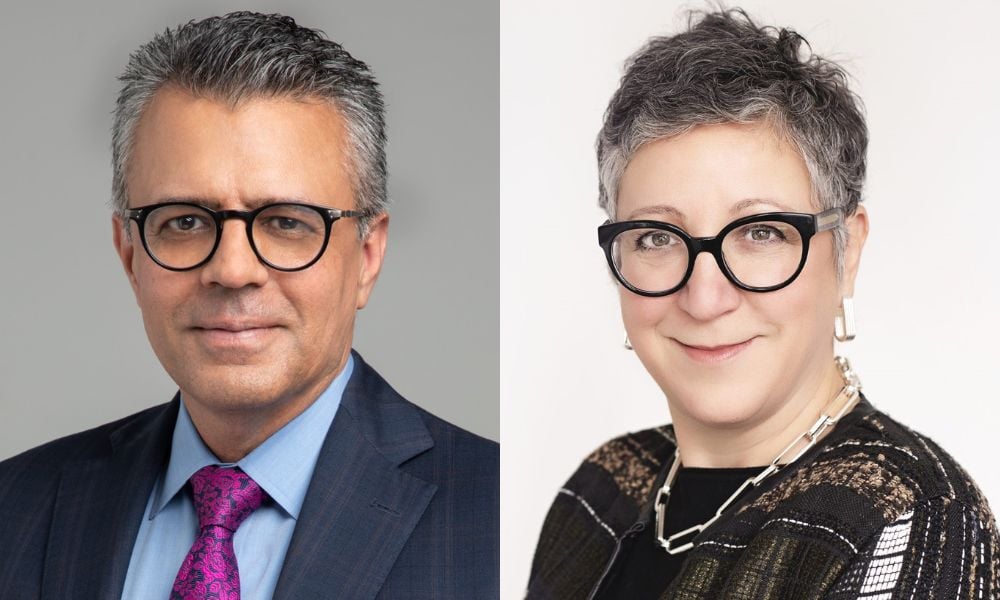 The new managing partner at in-house boutique law firm Simplex Legal, Anoop Dogra, says the Canadian legal profession is undergoing a "significant transformation" prompting in-house legal teams to seek "more efficient and adaptable solutions" beyond traditional models.
There is a movement in the market, he says, where a lot of work that was traditionally going to private law firms is now being taken in-house.
He says Simplex sits at the intersection of businesses wanting in-house counsel but not necessarily a legal department, or if they do, there may be headcount restrictions.
Dogra, who started his legal career as a corporate and securities lawyer at the Toronto office of Blake, Cassels & Graydon LLP, says he hopes to leverage his experience as both a lawyer, investment banker and entrepreneur to position Simplex as the go-to firm for the temporary or long-term in-house legal needs of clients.
In 2010, Dogra was recruited from Blakes to join BMO Capital Markets as a Director of Cross-Asset Solutions. In that role, he was responsible for originating and structuring innovative financial products. More recently, Dogra was Managing Director at 3iQ Digital Asset Management, managing product development and legal matters.
Simplex is a national Canadian firm that provides legal support for business and corporate legal departments across Canada. Dogra will work alongside Martine Boucher, the firm's Chairperson and Founding Partner of Simplex, and sit on the firm's advisory board.
Boucher founded the firm with Geoff Best in 2012 with a vision of meeting the fluctuating needs of in-house legal departments or businesses that don't have internal counsel. The companies who use their services are also diverse, Boucher says.
Larger "blue chip" firms may be looking for help on side projects or wanting their staff to focus on large projects such as a merger or acquisition, while smaller firms are looking for efficient means of meeting their needs for legal counsel.
With about 25 to 30 lawyers on its roster, Simplex has a presence in Montreal, Toronto, Calgary and British Columbia, with plans to expand in Ontario and potentially in eastern Canada.
While covering an absence or parental leave in in-house legal departments is a key part of Simplex's businesses, Dogra and Boucher say the firm is also seeing growth in smaller or single-person legal departments that may need extra support, whether it's on an ad hoc basis, or a more regular relationship.
Smaller law firms can quickly get overwhelmed yet still have to meet compliance standards expected by regulators. So, Dogra says, Simplex can be brought in to focus on a transaction or specific event or look after a few different projects as needed.
Both Boucher and Dogra emphasize that while Simplex lawyers may have the flexibility and take on jobs on a "consultant basis," it doesn't mean they are not top-notch, experienced lawyers.
Says Dogra: "When people ask why a firm would choose Simplex, we say it's because we provide lawyers who have seen the world – they are not starting out in the law– and they can provide good value and good counsel on a flexible basis."
Boucher adds that experienced lawyers come to Simplex looking for flexible schedules, which is only sometimes possible at traditional law firms or in-house departments. "They could go anywhere but choose to work for Simplex." There is regularly a waiting list of lawyers who would like to work for Simplex, she adds.
However, Boucher notes some Simplex lawyers fit into their interim gigs so well that the business using wants to keep them on full-time, which has happened, Boucher says. Others become long-term additions to the in-house team, coming in two or three days a week.
"Obviously, at the end of the day, we are a service business, and a client's needs are paramount. But I think one of the attractive things from a Simplex lawyer's perspective is the flexibility and potential for work-life balance they might be looking for."
Simplex is exclusively affiliated with Epiq, a global technology-enabled services leader in the legal industry and corporations, taking on large-scale, complex tasks for corporate counsel, law firms, and business professionals. Epiq helps clients streamline the administration of business operations, class action, mass tort, court reporting, eDiscovery, regulatory, compliance, restructuring, and bankruptcy matters.