Lawyers say investigations, restructurings, and litigation in store for crypto and blockchain space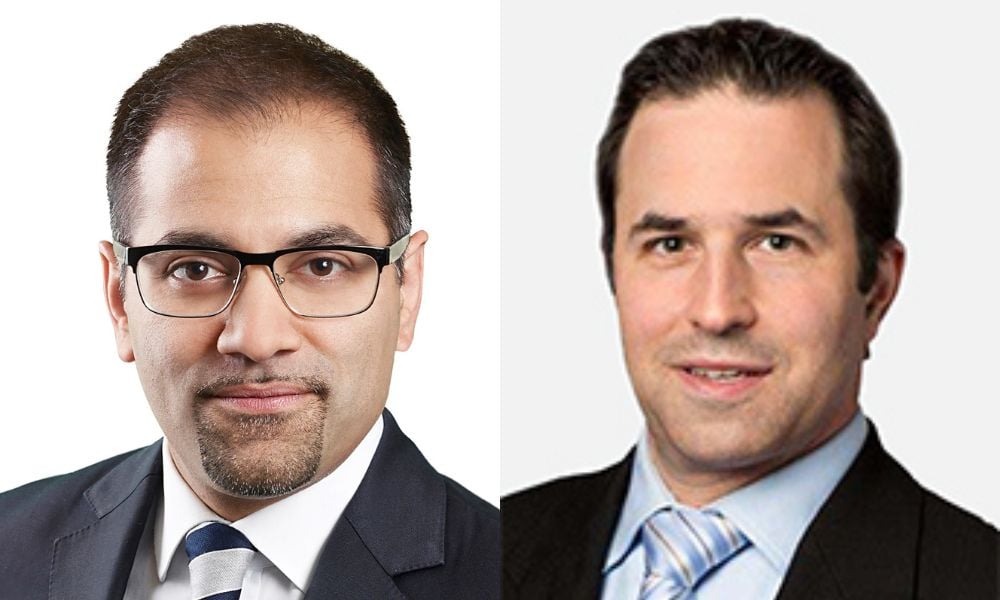 As the crypto world approaches a "spring cleaning," Baker McKenzie recently announced that blockchain and fintech lawyers Usman Sheikh and Michael Garellek have joined the firm.
Sheikh and Garellek have joined as partners in the firm's Toronto office. Garellek is now head of the firm's financial services regulatory practice for Canada, and Sheikh has taken up the chair of the blockchain and fintech practice. Both come to Baker McKenzie from Gowling WLG.
With the FTX debacle pervading the headlines, the crypto and blockchain world will experience some fallout and regulatory scrutiny, say Garellek and Sheikh
"Whether you call it the crypto winter, or the crypto spring cleaning, I think things may get worse before they get better," says Sheikh. He expects the space is headed toward more restructurings, bankruptcies, litigation, and regulatory investigations.
"We will be expecting to see, in the next year or two, a significant uptick in the amount of enforcement investigations in areas that we haven't seen as extensive an amount of investigations or enforcement to date. And that may be in the area of NFTs. That may be in the area of decentralized finance protocols, and others."
Garellek expects to see greater scrutiny from regulators on applications of registration, and more time taken in reviewing those applications. "Our role is really to when we help submit those that were making sure that, certainly, they're abundantly clear, but also educating our clients on what the expectations are for greater scrutiny, for a little longer time in handling those applications by regulators."
Both Sheikh and Garellek say that while people are always expecting the "clock to strike 13," the crypto and blockchain space is "here to stay."
"It's something that's going to be present and an important part, we feel, of the economy," says Garellek.
The litigation and regulatory matters will also provide a lot of guidance, which is something for which the industry has been asking for a while, says Sheikh.
"It's not a doom and gloom situation. This is what we see in innovation. Often, whether talking about the internet or whether talking about blockchain, or many other areas that are innovative, it's these moments that are going to be terrific learning experiences for the industry to help the area grow and to mature."
"And, in a sense, achieve better compliance and help participants and firms comply and develop processes and controls to comply with regulatory requirements," adds Garellek.
Sheikh has expertise on emerging technologies, has advised on token sales and cryptocurrency exchanges, and briefed several prime minister's offices on blockchain, said the firm's announcement. His clients have also included big banks, stock exchanges, Ethereum co-founders, 12 of the world's largest cryptocurrencies, decentralized finance protocols, and metaverse projects.
Sheikh adds that he is active on fintech and blockchain thought leadership and speaks around the world on the "critical role for lawyers" in helping regulators and government bodies understand and regulate the area.
Garellek advises banks, securities dealers, regulated financial institutions, fintech companies, crypto-trading platforms, and others on regulatory and compliance. He also assists on transactions, covering various deal types.
Both have a background working for regulators, with Sheikh formerly an enforcement counsel at the Ontario Securities Commission and Garellek a securities examiner at the Autorité des marchés financiers.
With 74 offices in 45 countries, Sheikh and Garellek both say Baker McKenzie's global platform was attractive and fits well with the needs of their clients.
"Gone are the days of files that are confined to one country's borders," says Sheikh. "A global practice like mine really requires a truly global firm. The clients that we deal with are on the cutting edge of the cutting edge of innovation, which means that we need to be able to discuss trends and developments and collaborate closely with colleagues in other leading jurisdictions around the world."
"The firm is very interested in leading innovation, not following. And that really resonates strongly with my practice."