The Former Ontario Health Minister has joined Fasken's health law group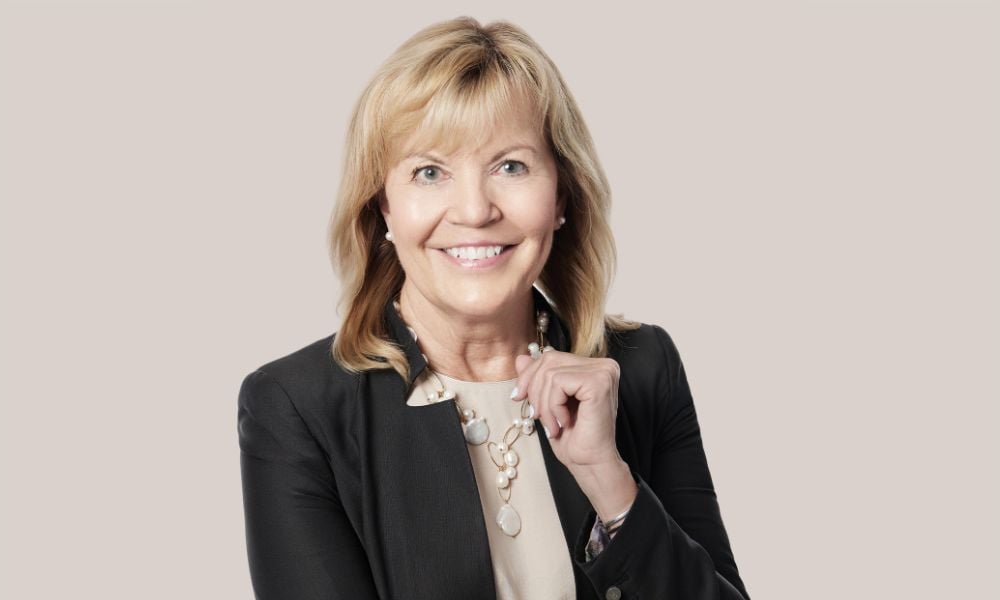 After steering Ontario's health system through the COVID-19 pandemic, Christine Elliott is bringing her health policy experience to Fasken Martineau DuMoulin LLP.
Fasken recently announced the former Ontario Minister of Health and Deputy Premier has joined the health law group, after more than 15 years in public service.
Called to the bar in 1980, she was a founding partner at Flaherty Dow Elliott & McCarthy, which is now Flaherty McCarthy LLP, an insurance defence firm in Toronto. In 2006 she was elected as a Progressive Conservative member of the Legislative Assembly of Ontario, representing the ridings of Whitby-Ajax and Whitby-Oshawa until 2015. Between 2018 and her departure from politics this spring, she represented the riding of Newmarket-Aurora.
While her "dream job," became "a bit more like a nightmare," when COVID hit, leading the healthcare sector through the crisis provided "really valuable experience" which made a role with Fasken's health law group, a "really great fit," she says.
"Christine is a proven public affairs leader, having helped lead the province of Ontario through the most significant health crisis in five generations, the COVID-19 pandemic," said Peter Feldberg, Fasken's managing partner, in the firm's announcement. "She has worked with leadership in the health care and life sciences sectors, as well as the inventors and the entrepreneurs who have brought innovations to market. Her extensive knowledge and experience will be integral in helping our clients navigate existing and emerging complexities around health care in Ontario and Canada."
Minister of Health from 2018 to 2022, Elliott oversaw Ontario's COVID-19 response. She also sponsored legislation that merged the 14 local health integration networks and other health agencies into the Crown agency, Ontario Health, to integrate care-delivery systems. From 2016 to 2018, Elliott served as the province's first patient ombudsman.
"The experience of COVID, but also the knowledge and experience that I gained as Minister of Health, has given me a perspective on the overall health situation in Ontario," says Elliott.
"There have been also some amazing discoveries that have been made in technology and other areas. I think that we are at a time where there is a lot of lessons that we will have learned from COVID that we can apply in new situations."
One example is the use of technology by physicians. COVID necessitated remote visits, something the health ministry was moving towards pre-pandemic, she says.
"That's something that both advances healthcare and brings it to people in a more patient-centric way… This makes better use of both the patient's time and healthcare provider's time."
Elliott adds that the health sector must continue to advance its technological capabilities, using it to connect the various resources involved in a person's care, including their family doctor, specialists, pharmacists, physiotherapists, and dietary specialists.
"There are many more people involved in a person's health care now, and we need to continue to work on ways to deliver that care seamlessly, with everyone being informed about what's happening with that person's healthcare and to make that person feel that they are never shut out of the healthcare system."
Sometimes, when people leave the hospital and require home care, they do not receive it in a timely manner, and sometimes the care they receive is not the care that they need, she says.
The pandemic also revealed the healthcare system's human-resource shortage, says Elliott.
"We know now that we need to graduate more nurses, doctors, personal support workers – really, everyone in the system – to continue to have a robust health system ready to respond to whatever needs present themselves."
"There's still a lot of work that needs to be done, I believe, both inside and outside of government to improve our health care system. I'm very happy to be here at Fasken to help work on what's going on outside and, potentially, to assist the Government in any needs that they might have."