Price transparency, intimidation and inconvenience prevents people from hiring lawyers: Lena Koke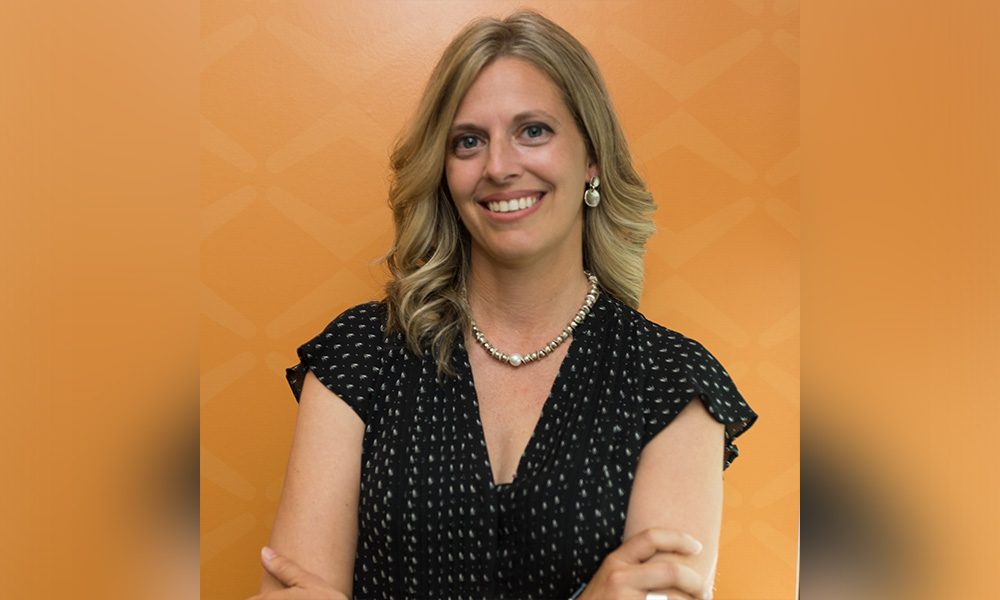 For lawyers to stay relevant in the future of legal service delivery, they need to embrace technology and have an open mind toward new business models, says Lena Koke, founder of Axess Law PC.
"A prevalent opinion amongst a lot of people is if the work is not done the way that it's always been done, it's of lesser quality," says Koke. "And I simply do not buy the fact that because it takes me more time to do this, it is higher quality. That's not accurate. And I think it's actually harmful. Because if it takes longer, it's always going to be a higher cost."
Consumers are getting savvier, are equipped with more information than ever before, and if lawyers do not evolve with client expectations, "we will be the losers in this, for sure," she says.
"There's a whole bunch of really smart people out there, who aren't lawyers, who have great ideas, who can work with us to come up with great solutions," she says. "And guess what? If we don't do it, they're going to do it anyhow. So we should be part of it. Because I think that we can bring value to it."
Koke graduated from the University of Toronto's combined JD/MBA program. Rather than pursue law, she began her career in the field of real-estate investing. Initially, she had no interest in being a lawyer, more drawn to the business world. But business brought her to the legal profession when she spotted a gap in the market.
"I had a few experiences with law firms I had hired to do work for me, and I wasn't too pleased with the outcome," she says. "And I noticed, 'Hey, you know what? There's actually a real opportunity.'"
"A lot of people seem to need legal services but can't afford it. Over half of Canadians don't have a will. Seventy per cent of Canadians are don't have counsel when they're going through a divorce proceeding."
Koke thought she could leverage technology and provide a service model that was more convenient for the customer. She started Axess Law PC on the premise that the main "pain points" preventing people from hiring lawyers were price – and price transparency – convenience and intimidation, she says. Koke co-founded Axess Law with Mark Morris, who left the firm in 2018.
Koke says she did not understand why legal services were sold differently than every other product. The simple, essential questions were typically not made readily apparent to customers: How much does it cost? What is the process of getting it? The idea was to cut through the mystery and elitism of legal service delivery.
Koke decided to open retail locations in high-traffic areas – next to a Wal-Mart or Superstore, for example – and clearly post their prices outside the office for passersby to see. She thought it was important to be open on weekends, so clients could come outside of work hours.
"We're right in front of them. They're checking out of Walmart and they've got their grocery bags in their hand, and they can stop by and ask about something that's been on their mind for a while."
"They didn't have to walk in right away. They could walk by. They could see that a will costs a couple hundred dollars, then they'd come back to Walmart the next week. They'd see it again. And maybe after a month, they decide to walk in and ask a question and book an appointment."
Axess Law opened the its first office in the basement of the Scarborough Town Centre more than seven years ago. The approach worked and in the first week, they had "a line-up out the door," she says. The firm built a large client base and, eventually, expanded to 14 locations across Ontario.
The firm focussed on developing a virtual model to reach consumers more easily outside the Greater Toronto Area. Koke noticed that clients were driving from other parts of the province to reach their offices in Toronto, which made her wonder if they needed so much physical space. They experimented with consolidation and found that when they closed a few offices, they did not lose clients. They now have seven offices and Koke says the ideal number might be four.
"A huge portion of our traffic is virtual," she says.
COVID has pushed the profession further towards the inevitable, says Koke.
"We're still going to have people who want to come in person. But what I think you're going to see more options, more flexibility, more open mindedness to doing things differently."