Earlier this year, when benchers of the Law Society of Ontario had to vote on whether graduates of Ryerson University's proposed law school should be allowed to apply to practise in Ontario following their call to the bar, there were few naysayers.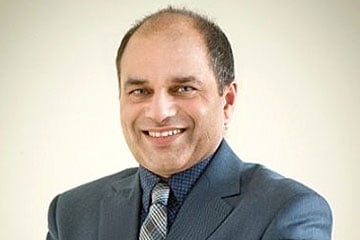 Earlier this year, when benchers of the Law Society of Ontario had to vote on whether graduates of Ryerson University's proposed law school should be allowed to apply to practise in Ontario following their call to the bar, there were few naysayers.
In fact, the vast majority of benchers voted to approve the proposal for Ontario's ninth law school, following the recommendation of the law society's professional development and competence committee made to Convocation in February. But Brampton lawyer Raj Sharda — a bencher who was called to the bar in 1996 — has his doubts and voted against the proposal.
Sharda says that, when he meets young lawyers who have just finished their degrees, they often describe their huge amounts of debt. It's a struggle that reminds him of his own difficulty finding articling positions in the mid-1990s.
"It bothers me when middle class people have mortgaged their home for $100,000 and they think their son or daughter will make money as a lawyer," says Sharda.
"It's not really going to lead to economic well-being."
Lawyers who are in the early stages of their career say they have significant challenges to navigate — heavy debt loads, a competitive job market and potentially long hours.
Meanwhile, in the midst of what can seem like a daunting climate when it comes to jobs, the Law Society of Ontario is considering options to revamp the licensure process.
The number of licensee candidates has shot up 70 per cent in the past decade, out of proportion to "transitional training" opportunities such as articling and the law practice program, according to a May 2018 report about the lawyer licensing process by the Law Society of Ontario's Professional Development and Competence Committee.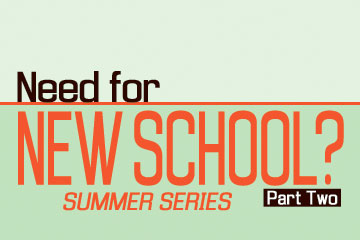 "Students are taking on hundreds of thousands [of dollars] in debt to be paid minimum wage or under during articling," says Heather Donkers, who began her term of president of the Law Student Society of Ontario, an advocacy body for Ontario law students, on May 1.
The 150-student class Ryerson has proposed for its first-year law students in 2020 will make matters worse in terms of the competition for articling positions, Donkers says.
"It used to be that if you went to school and you got a law degree, you'd 100-per-cent get a job when you graduate and that's not the case anymore," says Donkers, who notes that she neither supports nor opposes Ryerson's law school and has not heard a majority of LSSO members sway one way or another yet.
The average debt of first-year Ontario law students is $35,358, which rises to an average of $53,876 in the second year and $71,444.17 in the third year, with 85 per cent of law students overall reporting a debt of $40,000 or more, according to the law society and separate statistics from Ryerson's law school approval proposal to the Federation of Law Societies of Canada, which cites 2014 survey data.
Ryerson has suggested $20,000 tuition to the Federation of Law Societies of Canada, subject to provincial funding, and the school said in a report to its senate that it is committed to maintaining a reasonable tuition.
But what are important factors for young lawyers to consider when considering the hefty investment in a law degree?
LSO data that shows that only 10 per cent of Ontario law firms provide articling positions, despite the swelling number of graduates and competition in the area.
Toronto is home to 50 per cent of Ontario's lawyers, according to the LSO.
And a 2013 report by the Canadian Bar Association Legal Futures Initiative notes that the number of practising lawyers since 2000 has grown by five times the rate of increase in the general population.
"It is a very competitive environment right now. Although the hiring environment has improved, competition for entry-level associates positions is still really high," says Julia Valladao, division director at human resource consulting firm Robert Half Legal in Toronto.
By August or September each year, there are between 200 and 300 candidates that haven't secured articling slots, the law society estimated in the May licensure report.
Brooke MacKenzie, who runs Toronto litigation boutique MacKenzie Barristers, says that Ryerson's focus on practical training better addresses the difficulties faced by young lawyers, such as young lawyers' lack of experience running a law practice, disparate skillsets provided by the articling experience and a disconnect between the types of law demanded by consumer and the types of jobs offered to young lawyers.
Ryerson's new law school is likely to focus on practical details such as business and technology, says Chris Bentley, managing director of Ryerson's Law Practice Program and Legal Innovation Zone.
"If you don't know the numbers, how can you be successful in a business?" Bentley says.
"We talk about financial literacy, have them prepare a business plan, understand the fundamentals of business as a mandatory part of the law school."
MacKenzie says that while articling positions help train students to become associates at a firm, they don't necessarily fill the gap on needed legal services dealing with family or criminal law matters.
"I think the criticism that is often floated . . . is that we have too many lawyers already. I have trouble with that when we also frequently hear that we have an access-to-justice crisis," MacKenzie says. "There is a disconnect between the kinds of jobs that are available to new grads and the needs in the market."
Bencher Jeffrey Lem, who is a Law Times columnist, voted against the proposed school. Lem told Law Times in a prepared statement that "it seemed irresponsible to be bringing in even more prospective lawyers at a time when the current graduating cohorts are experiencing widespread articling position shortages and job shortages."
Some proposed solutions to the articling crisis have already emerged.
The LPP program, offered in English at Ryerson Univeristy and in French at the University of Ottawa, is an alternative to articling that includes a 17-week training course followed by a four-month work placement, the law society says.
Ryerson's program had 206 participants in the 2017-2018 term, down from a high of 232 the prior year, the law society's May report said.
The law society's Professional Development and Competence Committee initially recommended scrapping the LPP pilot in 2016, but it reversed course after hearing feedback from supporters, extending the pilot for an additional two years.
The LPP program is "more diverse than the articling population," the law society said in its licensing report.
Gina Alexandris, director of the Law Practice Program at Ryerson University, says the LPP can also be a way for students outside the Toronto area to work with people across the province.
"I can't tell you the number of times we've spoken to lawyers who don't know about the program, and when we finish explaining what we are, they say, 'I wish I had that option when I was going through licensing,'" Alexandris says.
"Once you know what is delivered to candidates in those eight months, you realize there is a value to the program. As our candidates are getting out there and making names for themselves in the profession, I think that's speaking to the quality of the program and the lawyers that are coming out from the law practice program."
The LPP is included in several licensure reforms being considered by the law society.
Currently, there is a consultation on four options for lawyers licensing underway at the LSO with lawyers and the public. The consultation will accept comments until Oct. 26, after which the law society's Professional Development and Competence Committee says it will develop recommendations for Convocation's consideration early in 2019.
One option proposed in the May law society report would require students to pass the solicitors and barristers exams so that only "candidates able to pass the examinations will be able to occupy valuable transitional training positions."
More than 80 per cent of articling students currently pass these exams on the first attempt, according to the law society's 2017 dialogue on licensing report, as do about 60 per cent of LPP participants.
This first option would also require workplaces hosting students to undergo audits and would require work placements to pay minimum wage, the law society proposal said.
After the transitional placement, there would be a separate skills exam, the proposal said.
A different licensing scheme being considered by the law society removes the requirement for transitional training up front and instead focuses on training by career path.
Licensees would take the barrister exam, solicitor exam and skills exam and licensees entering small firms, with sole practice or practice with five or fewer lawyers, would take an additional "Practice Essentials Course." Non-practising lawyers and lawyers in a large firm would not need to take the additional course, unless they choose to practise later at a small firm.
A third alternative, the law society report says, is to remove articling and have all candidates complete a version of the LPP program that excludes a work placement but includes a simulated law firm environment.
Candidates would also have to pass three exams under this framework.
Osgoode law student Saba Samanianpour, who did her undergraduate in law and business at Ryerson, has opted to article rather than take on the LPP program.
Samanianpour says she would have considered applying to a Ryerson law school program had one existed at the time she was considering law schools, given her positive experiences working in a student law clinic there as an undergrad.
"I had a great experience at Ryerson. I think the fact that [the law school] is supposed to be a little more hands-on and is giving people experience is extremely valuable," she says.
"Students really do want that — you apply to different schools for a reason, for characteristics they have. The fact that they have differentiated themselves that way, it's really beneficial."
— With files from Gabrielle Giroday
By the numbers (Sidebar)
$71,444.17: The average debt of third-year Ontario law students.
$53,876: The average debt of second-year Ontario law students.
More than 50,000: The number of lawyer licensees already in Ontario.
$35,358:The average debt of first-year Ontario law students.
$20,000:The anticipated annual tuition fee for students at Ryerson's proposed law school.
4,000 to 5,000: Number of candidates completing the licensing process in Ontario each year.
200: Approximate number of Canadians educated abroad seeking licensure in Ontario each year.
150: Number of students anticipated to be in the first year of Ryerson's proposed law school.
85: Percentage of law students who report a debt of $40,000 or more.
80: Percentage of articling students who currently pass solicitors and barristers exams on the first attempt, as do about 60 per cent of LPP participants.
60: The percentage increase of graduates from Ontario law programs between 2007 and 2012.
10:The percentage of Ontario law firms provide articling positions.
8:The number of law school in Ontario, of 23 across Canada.
Sources: Law Society of Ontario Professional Development & Competence Committee
Options for Lawyer Licensing: A Consultation Paper, May 24, 2018; Federation of Law Societies of Canada's Canadian Common Law Program Approval Committee Report on an Application By Ryerson University for Approval of a Proposed Law School Program; Council of Canadian Law Deans.