LSAC and blind plaintiffs will work together to make the test more inclusive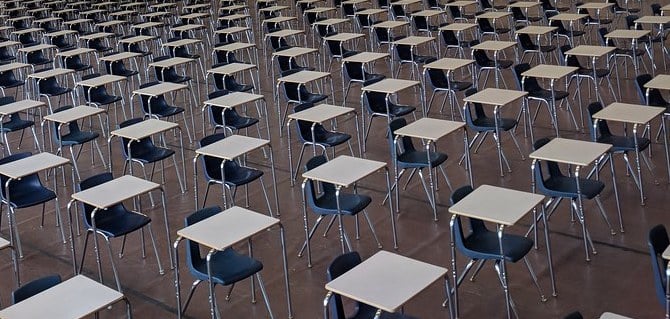 A recently settled lawsuit filed against the Law School Admission Council could change how the Law School Admission Test is administered, especially for visually impaired examinees.
Under the agreement, LSAC will "enable all prospective law school students" to take an exam without the current analytical reasoning section within four years.
The parties, LSAC and two blind students, Angelo Binno and Shelesha Taylor, have amicably settled the lawsuit, which was filed in a Michigan federal court, according to a statement from Nyman Turkish PC, the law firm representing the plaintiffs.
In the 2017 to 2018 testing cycle, LSAC administered close to 130,000 LSAT examinations across the United States and Canada, the statement said.
The suit stemmed from Binno's request for the LSAC to waive the analytical reasoning section of the LSAT, due to his visual impairment that he claims prevents him from drawing and using diagrams to answer the AR section of the test. However, the LSAC rejected his request. According to the lawsuit, the LSAC allegedly violated the Americans with Disabilities Act and the Michigan Persons with Disabilities Civil Rights Act by denying Binno's request.
With the settlement, there could be changes to the LSAT in order to become more inclusive towards blind or visually impaired examinees, and possibly those with other disabilities, as well.
"Diversity and equal opportunity are vital in legal education and the legal profession," said Kellye Testy, president and CEO of LSAC, in the statement. "To help promote those goals, LSAC is committed to ensuring that disabled individuals can take our exam in an accessible place and manner, that the LSAT is fair for all test takers, and that we support everyone interested in pursuing law school. We greatly appreciate the willingness of Mr Binno and Ms Taylor, and their attorneys, to work collaboratively with LSAC to resolve their concerns."