Students appealed through a resolution adopted in mock UN meeting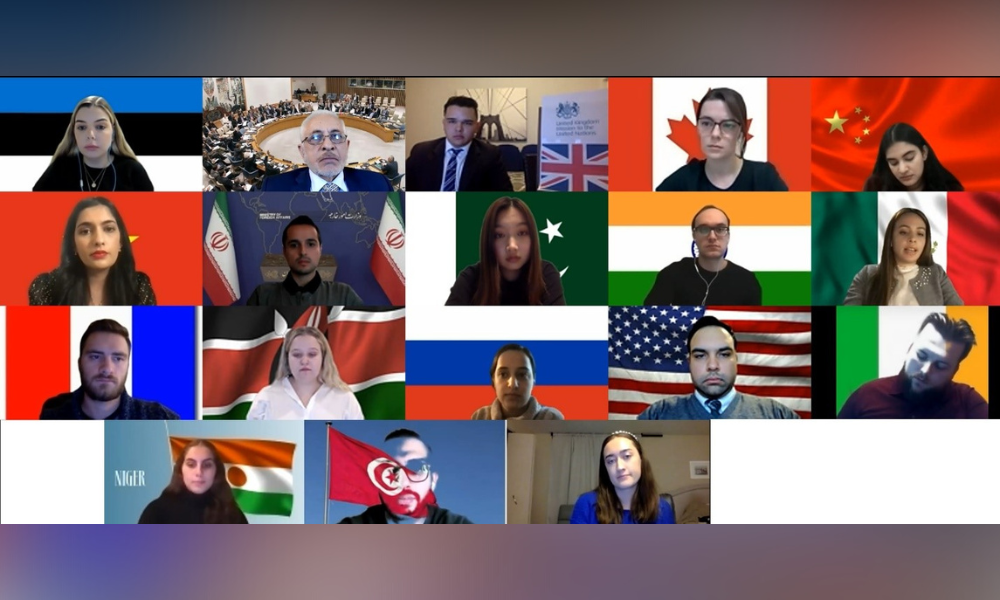 In a virtual mock United Nations Security Council meeting, 18 students from University of Ottawa Faculty of Law have unanimously passed a resolution which contains a series of recommendations to the international community to aid the people affected by the ongoing crisis in Afghanistan.
The resolution, or the S/RES/2606 (2021), covers, among other things, assisting the Afghan people, the role of the UN, the question of representation of the Taliban in the UN, and the UN sanctions on the Taliban, according to a news report from the university.
Through the resolution, the students called on all UN member states to provide humanitarian aid to the Afghan people and Afghan refugee-hosting states to alleviate their suffering. They required that all funds must be channeled through international agencies and demanded the need for a vaccination campaign to address the COVID-19 pandemic, particularly among vulnerable groups.
The students also highlighted the key role that the UN plays in the continued presence of the UN Assistance Mission in Afghanistan (UNAMA) − a UN special political mission tasked to assist the Afghan people in laying the foundations for sustainable peace and development. They ordered the representative of the secretary-general to Afghanistan to present a report on the conformity of the Taliban's behaviors with international legal norms and welcomed the appointment of a special rapporteur to monitor any violation of human rights.
But the students moved to resolve the issues on lifting of sanctions and representation of the Taliban in the UN to a later date. The UN began imposing sanctions on the Taliban in 1999. These sanctions had been expanded to include arms embargo, travel ban and asset freeze of several hundred individuals associated with the Taliban and Al-Qaida.
The students agreed to decide the issues based on the following factors: First, respect for human and humanitarian law by the Taliban, especially respect for women's rights and the rights of children. Second, opposing terrorism as required by international law and severance of ties of the Taliban with terrorist groups. Third, combatting human and narcotic trafficking.
Following the adoption of the resolution, the students noted that the UN Security Council must play its dual role in helping the Afghan people in crisis and ensuring the compliance of Taliban with the norms of international law.
The mock meeting was organized by Saeid Mirzaei Yengejeh, a uOttawa law professor who has more than 30 years of experience at the UN as an international civil servant and a government representative. The students had undergone a two-month training for the mock meeting.