Court rejects respondents' claim that proceeds should be distributed under trust declaration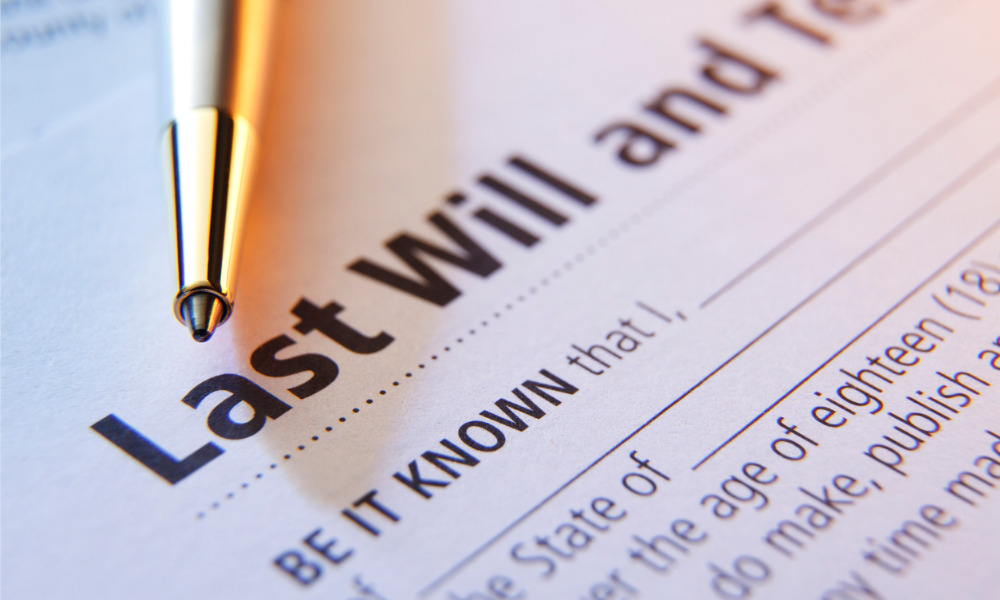 In its recent decision, the Ontario Superior Court of Justice has ruled that proceeds from selling a residential property owned by a deceased mother should be distributed per her will and not under a trust declaration executed a day before her death.
In Selkirk v. Selkirk, 2022 ONSC 2653, Daryl Selkirk is the sole estate trustee for the estate of his mother, Sheila Selkirk. The respondents are Sheila's residuary heirs, including Daryl's brother, James Selkirk, his sisters, Carolyn Routledge, Sharon Selkirk and Lynwen Plamondon, and his sister-in-law, Kelly Linton-Selkirk.
Sheila stated in her will that each heir should get an equal share of her estate, except Lynwen, who must repay a debt owed by her husband, failing which her share will be distributed equally among the other heirs.
A day before Sheila's death, the title to her house was transferred to her, James, and Daryl as joint tenants. James and Daryl then signed a trust declaration. The house was sold after Sheila's death for approximately $326,000, which is currently sitting in a trust account.
The respondents sought a ruling in their motion concerning the trust declaration executed the day before Sheila's passing. They contended that under the trust declaration, the sale proceeds should be distributed equally between Sheila's heirs. However, Daryl argued that the proceeds were part of Sheila's estate and, therefore, subject to the terms of her will.
The court dismissed the respondents' motion and upheld Daryl's contention in its decision.
The court noted that the trust declaration contained provisions in which Daryl and James, as trustees, acknowledged the following: Sheila and her estate remain the beneficial owner of the house; Daryl and James have no property interest in it, and Daryl and James will not take any actions in respect of the deed or mortgage except upon the instructions of Sheila and her estate.
"With Sheila's passing, the estate became the beneficial owner of the house," Justice Sally Gomery said. "There is no evidence that Sheila gave any instruction to Daryl and James about its disposition in the hours between the execution of the trust declaration and her death."
The respondents argued that Sheila "wanted" the proceeds to be distributed equally among her heirs. However, the court placed "no weight on their evidence on this point" since Sheila did not change the contents of her will, and there was no indication in the trust declaration that the proceeds were to be distributed in any particular way.
"As a matter of law, a person's will, and other testamentary dispositions are taken to reflect their wishes with respect to the disposition of their assets upon their death," Justice Gomery said.
The court held that the proceeds of sale formed part of Sheila's estate and should be administered and disposed of by Daryl, the estate trustee, under her will.