No palpable and overriding error in application judge's assessment of evidence: court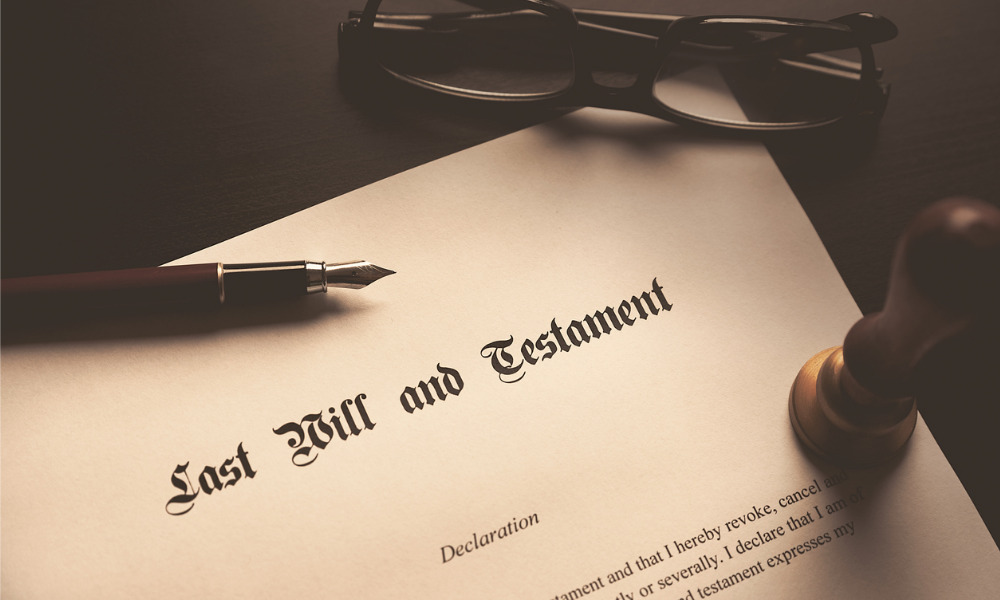 The Court of Appeal of Ontario has refused to invalidate a will of a deceased woman who has a mental disorder due to the absence of suspicious circumstances surrounding its execution.
In Leonard v. Zychowicz, 2022 ONCA 212, the testatrix was the deceased aunt of the appellant and the respondent. The appellant was named the estate trustee and sole beneficiary in an earlier will executed by the testatrix in 2002. In 2007, the testatrix executed another will appointing the respondent as the estate trustee and sole beneficiary.
The appellant applied with the Ontario Superior Court of Justice to declare the recent will invalid and require the respondent to surrender her appointment as estate trustee. She claimed that there were suspicious circumstances surrounding the execution of the will; therefore, the testatrix lacked testamentary capacity and had been subjected to undue influence when she executed her will.
The application judge dismissed the application. He found that while the testatrix had longstanding mental health issues and was diagnosed with bipolar disorder, the will had been executed with the requisite formalities, and the testatrix presumptively knew and approved of its contents.
In her appeal, the appellant alleged that the application judge made a finding of testamentary capacity in the absence of material evidence. In particular, she alleged that the application judge erred when he relied on the opinion of the respondent's expert witness, Dr. Pachet, that the testatrix "was functioning well and was not under any delusions" when she executed her will.
The Ontario Court of Appeal agreed with the application judge's decision and upheld the will's validity.
In rejecting the appellant's submission, the court said that the application judge's preference of the evidence of Dr. Pachet over another is entitled to deference and should not be disturbed in the absence of a palpable and overriding error in the assessment of the evidence.
"The application judge's findings of fact in relation to testamentary capacity were the product of his assessment of all the evidence," the court wrote.
In addition to Dr. Pachet's evidence, the court found that there was ample evidence before the application judge to support the testatrix's testamentary capacity and the absence of undue influence, such as:
The evidence of the half-brother of the testatrix, who described her as independent, capable of living alone, and capable of making her property, banking and financial decisions and personal care decisions;
The evidence of the solicitor who prepared the will and who did not have recall concerns regarding the testatrix's capacity;
The evidence of the testatrix's family physician for more than 10 years, to the effect that there had been no change in her testamentary capacity between 2002 and 2007 or shortly thereafter;
The absence of any medical evidence that the testatrix lacked capacity or had a mental illness that affected her capacity when she executed her will.
"This evidence, together with the evidence of Dr. Pachet, fully supports the application judge's conclusions on the issue of testamentary capacity," the court wrote. "The appellant has identified no palpable and overriding error in his assessment of the evidence."