In a world of remote work, ability to manage deals whenever, wherever paramount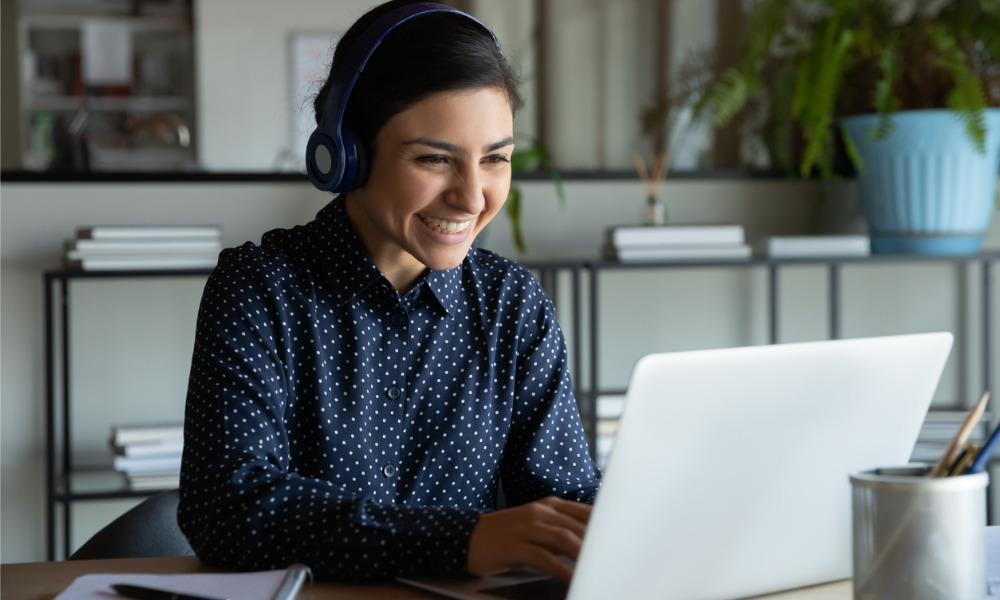 This article was produced in partnership with Teranet
Mallory Hendry of Law Times sat down with Jennifer Connell, Senior Product Manager for SureFund, to discuss how SureFund is a tool of the times.
The rise in remote work over the last year-and-a-half means the ability to connect remotely, efficiently and securely is paramount. For real estate law firms using SureFund, Teranet's secure digital payout solution, the online collaboration capabilities not only bridge the gap between internal and external teams but "everyone can stay connected on a deal no matter where they're working," says Jennifer Connell, Senior Product Manager for SureFund.
"With our solution you can easily manage deals remotely and, most importantly, know that everything's secure," Connell notes.
The demand for remote or virtual closings shows no sign of slowing down and, with more attention than ever being paid to practice management, automating manual processes and providing superior customer service are critical components of a modern firm. SureFund lets real estate lawyers put their clients first by removing the need to wait at the bank, run cheques, organize couriers or deal with endless paperwork.
"You can manage closing day transactions in the safety and comfort of your home or office," Connell says. "And ease of collaboration on transactions is a key advantage of SureFund."
First, collaboration is easily facilitated between members of a legal team who are working together on client files. The ability to have everyone work on the same deal with remote connectivity, clear status updates and notifications that the next step is ready for another team member is a game changer for firms working remotely, Connell says, because as real estate lawyers know all too well, closings involve many pieces coming together and things can change very quickly. SureFund eases the funds movement component of the real estate transaction, so teams can better focus on all those moving parts.
The second way SureFund facilitates collaboration is on two-sided deals between two real estate law firms, which Connell says was a big request from users. Constant back and forth on the status of funds or individual payouts were common pain points reported by real estate lawyers, as was time and money wasted on extra wire transfers. With SureFund's collaboration feature, sharing and reviewing transaction details between firms is simple, Connell says, and each firm can stay on top of the deal with timely alerts on critical actions, know when funds are ready to disburse and track payment status, all with remote connectivity.
"Many firms we spoke to wanted the ability to know sooner who was on the other side of the deal, and they wanted the ability to invite them to use SureFund for closing day," Connell says. "Any real estate lawyer in Ontario can use it — sign-up is easy — and each firm can count on secure signing."
Ultimately, SureFund boosts firms' productivity by streamlining the real estate transaction process. It allows teams to bypass common issues such as poor communication, missed calls or unread emails and the burden of constant follow-ups with other firms involved in the deal.
"It centralizes collaboration — shared details and the status of deals are at everyone's fingertips, and lawyers will always be on the same page as to where things stand," Connell says. "SureFund provides significant efficiencies and reduces uncertainty for everyone involved."
Teranet is an international leader and pioneer in electronic land registration systems and commerce.