With an increased number of floods being seen in recent years, due in large part to climate change, questions about who is responsible for flood mitigation is becoming a pressing topic for environmental lawyers.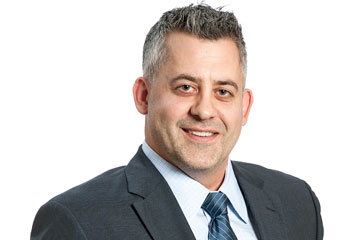 With an increased number of floods being seen in recent years, due in large part to climate change, questions about who is responsible for flood mitigation is becoming a pressing topic for environmental lawyers.
Part of the problem, however, is that the case law in this area can be a century old in some cases, which adds to the complexity around dealing with these issues.
Roxie Graystone, associate with Merovitz Potechin LLP in Ottawa, says there has been a "significant rise" in litigation related to flooding.
"[I]n Eastern Ontario, it's forecasted [there will be increased] precipitation by a dramatic amount over the next 10 to 20 years as a result of climate change and, flowing from that, the adaptation that goes with that," he says.
The overland water is where insurance companies are seeing an increase in claims, an area where the Chartered Insurance Professional Society says many Canadians are not properly covered.
"If you look at any homeowner's policy, you will likely see many provisions dealing with water, as well as many exclusions," says Beth Quigley, partner with Connolly Obagi LLP in Ottawa. "Usually, the provisions addressing water damage are the most detailed and complicated parts of the policy, which few people understand."
Quigley says insurers offer additional coverage as endorsements, which can address different issues related to water infiltration and damage, but the fine print of those provisions may absolve the insurer from liability or cap it. While there are endorsements for ground water and sewer backup, most insurance doesn't deal with overland water.
"The concept of purchasing overland water protection to deal with rising waters from heavy rainfall is still relatively new," says Quigley.
"Insurers are just starting to offer this type of protection. I would think the insurance industry would not be wading into this area if they did not think it was profitable."
Graystone says changing climate patterns raise questions about who is liable for the flooding, like that which happened in Gatineau, Que. in the spring of 2017, where more than 500 homes were affected and the military was called in to help.
"Is anyone liable for that?" asks Graystone.
"Who controls those waterways that impact the Ottawa River? A good review of the case law, however old it might be, and maybe some recent interpretations of that would be a valuable article to have."
Graystone points out that much of the case law around mitigating floods is about 100 years old, and while some has seen some modern interpretation, nothing has come before the Supreme Court of Canada in many years. One cornerstone of case law that exists to this day, he says, is Southern Canada Power Co. Ltd. v. The King, [1936] SCR 4, 1936.
In the ruling, the SCC affirmed that anyone who interferes with a natural watercourse has a duty to see that the works they substitute for the channel provided by nature are adequate to carry off the water brought down even by extraordinary rainfall.
"The familiarity [with this case law] isn't there, and that's more attributed to the fact that it hasn't been an issue," says Graystone. "The construct that has been there up until now has been sufficient. If I put in a road across a stream, I need to put a culvert in. This culvert's a good size, and it'll be good forever — well, those obligations are changing."
With increasing water flows, Graystone says, he sees a lot of cases where clients have been flooded out by a neighbour who has a culvert that was too small or where a municipality changed a culvert to deal with increased flows and a private landowner has no regulation other than a common-law duty.
Quigley notes that insurers are unlikely to offer coverage to high-risk areas, meaning most people in need of it would be unable to purchase it. As well, she points to a Chartered Insurance Professional Society report from 2016 that states that 70 per cent of Canadians believe they are covered for overland water when, in fact, they are not.
That lack of coverage can mean waiting on government support, which also means that lawyers need to know which level of government is triggered by events.
"The major challenge when you're a practitioner in this area is the co-ordination of various levels of authority," says Stanley Berger, partner with Fogler Rubinoff LLP in Toronto. "The federal government is tasked by the Emergency Management Act to provide assistance and their assistance is by jurisdiction subject to something being declared a provincial emergency."
This would mean that unless the provincial government declares a state of emergency, federal powers aren't triggered, meaning that they won't provide any financial or other required assistance.