LSO stamp of approval 'assures Ontarians' that the residential real estate legal has been vetted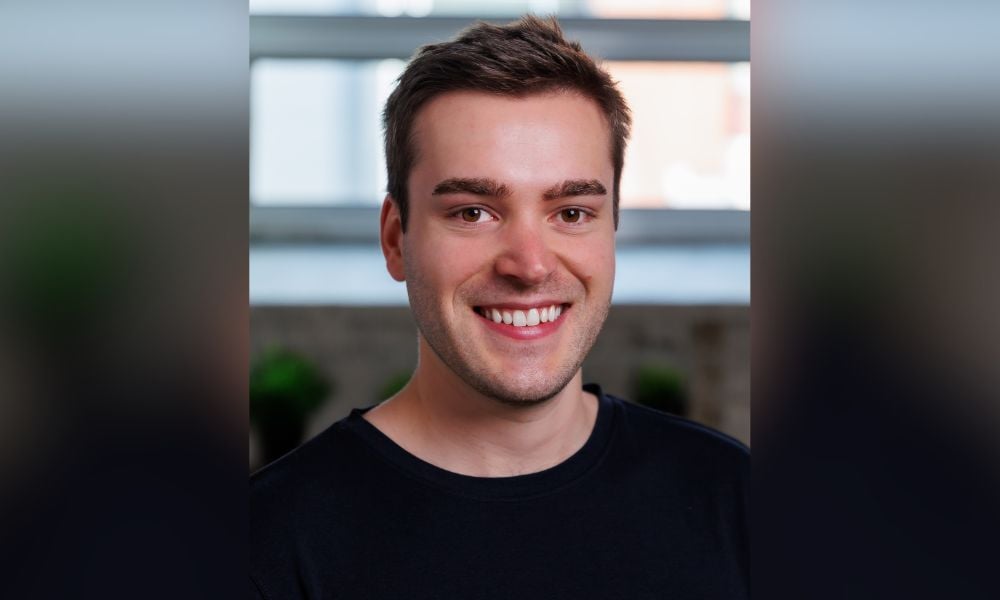 Online residential real estate legal tech firm Doormat has been approved by the Law Society of Ontario's Access to Innovation (A2I) sandbox, becoming the second project given the green light under that program.
"We're a digital-first real estate legal services company, but we're not looking to replace lawyers completely," says CEO and Co-Founder Robert Saunders, a former engineer with Shopify. He says that while Doormat has an app that clients can use to see all the information relating to their real estate legal matter, "we do have an in-house legal team, and you can still call a lawyer."
However, he points out, "What we're doing is making the process a lot more efficient and improving how clients and lawyers interact through our streamlined application."
Saunders says Doormat combines the legal expertise needed to complete relatively straightforward transactions with transparent and efficient technology. However, using the service "is about 25 percent cheaper than the industry average."
For now, the company is focused on Ontario, but Saunders says Doormat has plans to expand nationally as law societies and regulators look to new models for delivering legal services efficiently and cost-effectively.
Being part of the A2I program is essential, Saunders says, given the rules around providing legal services that "restrict people such as myself coming into the industry and wanting to innovate." Though the other Doormat co-founder is a real estate lawyer, Saunders says that having a program like A2I can also help those who are not lawyers lead the way toward technology innovation in the legal profession.
While consumers want to embrace technology, Saunders notes there is also a perception that "it can't be as good" as more traditional methods.
Meeting the LSO's high standards
"What's good with this A2I collaboration is that we've worked closely to meet the LSO's high standards. We've been pushed on our data security and privacy. We've been pushed on insurance. We've been pushed on the process for complaints. We've been pushed on all the things that a traditional LSO licensee is required to do."
Getting the A2I stamp of approval from the LSO "assures Ontarians that the regulator has vetted Doormat to ensure it operates in a manner that protects its clients."
He adds, "What's particularly exciting for us is that we can work more closely with the LSO to help shape the future of the legal sector."
The LSO regulates and licenses all lawyers and paralegals in the province. Its A2I program enables businesses like Doormat to operate in a regulatory safe space, Saunders says, ensuring that legal services innovation still keep the public protected, "demonstrating the ability to provide quality service while minimizing potential risks."
Art Wilson, Manager of the A2I program for the LSO, says, "We're encouraging anyone with an innovative legal tech product, or an idea for a product to get in touch with us. Most applications that we currently have in the pipeline focus in some way on legal document creation or processing, but with advances in technology, particularly AI, I could see potential for innovative ideas that start to assist users with other issues."Allowing for different ownership structures
Having an approved structure that doesn't mandate ownership by a lawyer also allows for greater creativity and latitude in raising venture capital to develop the necessary technology.
Doormat recently announced it raised $1.25 million in pre-seed funding. Alate Partners led the funding round, with participation from The LegalTech Fund, Erin Bury of Willful, and Brandon Chu, formerly of Shopify, alongside additional angel investors.
Doormat joins the first LSO A2I program participant, Willful, an online will platform, to be approved.
Willful's CEO and Co-founder, Erin Bury, an adviser to Doormat and one of its angel investors, says using legal tech tools outside of the confines of the traditional law firm model will "improve access to justice," empowering Canadians "with simple, affordable, and convenient digital solutions to common legal processes."
The LSO's Wilson adds: "When you hear the numbers about how 75 to 80 percent of people don't seek professional assistance with their legal issues, that's mainly talking about adversarial legal situations, so if we can see technology start to assist in these areas that will be a step forward in addressing access to justice issues in Ontario."
Improving the consumer experience
Saunders says that his idea for Doormat came from his experience buying residential real estate at the start of the pandemic. "When I had an offer accepted, I had no idea what real estate lawyers did or why I needed one," he says. "So, I used the real estate lawyer recommended by my agent and found the process super archaic."
He points out that when going through the process with his lawyer, there were "long email chains and a lot of passing of documents back and forth, being asked questions I didn't quite understand and ultimately having to go to the office multiple times."
This "didn't align with my expectations as a consumer," he says, pointing to how many services – from filing taxes to financial planning – can be accessed online. The solution he came up with is Doormat, which he describes as a "digital-first" legal services company that improves how clients and lawyers interact through a streamlined application that specializes in residential property closings, mortgage refinances, and property ownership changes.
Saunders says clients who use the Doormat app go through a series of questions to identify their needs and when they need to be completed, then takes them through the process in a streamlined and efficient way, with all documentation in one place.
For a necessary procedure, like a title search, Saunders says that most lawyers will do a search and say, "yeah, everything looks good," but Doormat's app allows the client to see the full title search. "There's just more transparency and visibility that you may not get with a traditional lawyer," he says.
However, each file is assigned to a lawyer to be vetted. For those cases that aren't cut-and-dry, Saunders says the legal team is there to deal with the matter, but, in general, most legal components to residential real estate transactions involve "a pretty smooth" process. "We like to say we are digital first, but human when it matters."