An Ontario judge has reaffirmed that a lawyer does not hold a duty of care to non-client parties who have their own lawyer in a commercial transaction.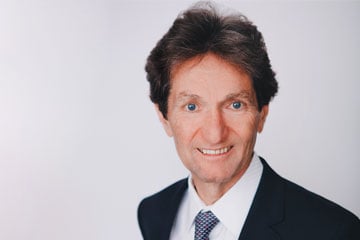 An Ontario judge has reaffirmed that a lawyer does not hold a duty of care to non-client parties who have their own lawyer in a commercial transaction.
In Ramsarran v. Assaly Asset Management Corp., Ontario Superior Court Justice Sally Gomery struck part of a claim against lawyer Brent Timmons and his firm, Brazeau Seller LLP, for a negligent misrepresentation, which was brought by the opposite counsel's client in a commercial transaction.
The decision is the latest that holds that in the absence of exceptional circumstances, lawyers working on one side of a transaction do not owe a fiduciary duty to an opposite party who is also represented by a lawyer, says Gavin MacKenzie, of MacKenzie Barristers, who was not involved in the case.
"There are sound reasons of policy for this general rule," he says.
"Lawyers owe duties of care, loyalty, and resolute representation to their own clients, and parties to both litigation and to transactions understand this. To impose on lawyers a duty of care to opposite parties would undermine their responsibilities to their own clients."
The plaintiffs — the Ramsarrans — sold shares to Assaly Asset Management Corporation, which Timmons represented in the transaction.
In their claim, the Ramsarrans alleged Timmons told their own lawyer, Paul Howard, that part of the purchase price was placed in a trust account. They said that this, however, proved to be untrue and that they would not have closed the sale if they had known the money was not deposited.
They said that $109,000 was supposed to be placed in the account by AAMC and held in trust until the Canadian Revenue Agency completed a tax liability assessment of the corporation. The plaintiffs claimed they never received that money.
The Ramsarrans argued Timmons should be liable for damages, regardless of whether Timmons lied or was simply mistaken. They sought $1 million in damages and repayments from the lawyer and his firm.
Timmons and his firm argued that the Ramsarrans could not sue them for negligent misrepresentation as they were acting for the other side of the transaction.
Gomery found that because the Ramsarrans had their own lawyer, and Timmons was representing the interests of his own client in the transaction, he could not have had a duty of care to the plaintiffs.
She found that Timmons would have expected Howard to advise the plaintiffs about the risk of closing the sale without independently verifying whether the trust account existed.
Gomery added that not every inaccurate statement gives rise to a potential liability in negligence.
"In determining whether any person could owe a duty of care, we look to their relationship with the plaintiffs and the circumstances of the act giving rise to the claim," she wrote in the decision.
"In this case, the Ramsarrans had their own lawyer. They were relying on him to protect their interests. They did not have a relationship with Timmons. He owed no duty to them."
The Ramsarrans are also suing their own lawyer on the transaction, his firm, Toronto-Dominion Bank and Timmons' client, AAMC. The plaintiffs allege TD failed to respect legal obligations it had towards them as a trustee and fiduciary.
Gavin Tighe, a senior partner with Gardiner Roberts LLP, says that lawyers will very rarely owe a duty of care to the opposite side as it would place the lawyer in an immediate conflict of interest.
"If I owe you a duty as opposed to my own client, then I have a conflict of interest with my own client," says Tighe, who was not involved in Ramsarran.
Tighe says there are two exceptions to this. If the other side does not have a lawyer and if there is a presumption that the lawyer should assume the other side is relying on them to some degree, he says, there could potentially be a duty of care.
The other exception is when the lawyer is making a positive statement to the other side which he or she knows will be relied upon, he says.
Gomery did not strike parts of the plaintiffs' claim alleged fraudulent or intentional misrepresentation, as they had pleaded all the necessary legal elements of that cause of action.
Those allegations have not been proven.
The judge also refused to strike a cross-claim against Timmons and his firm brought by TD, finding it was not plain and obvious that such a claim would fail. TD cross-claimed Timmons for contribution and indemnity in case they are found liable to the plaintiffs.
TD has denied they were a party to the transaction's share purchase agreement and said they were never asked by Ramsarrans or AAMC to create a trust account.
Leonard Max, who acted for the Ramsarrans, and Stephen Cavanagh, who represented Timmons and his firm in the matter, declined to comment.
Atrisha Lewis, who acted for TD, as well as Calvin Hancock, who represented Howard and his firm, also declined to comment.