His thriving practice belied the turmoil within; Ward hopes to help others by telling his story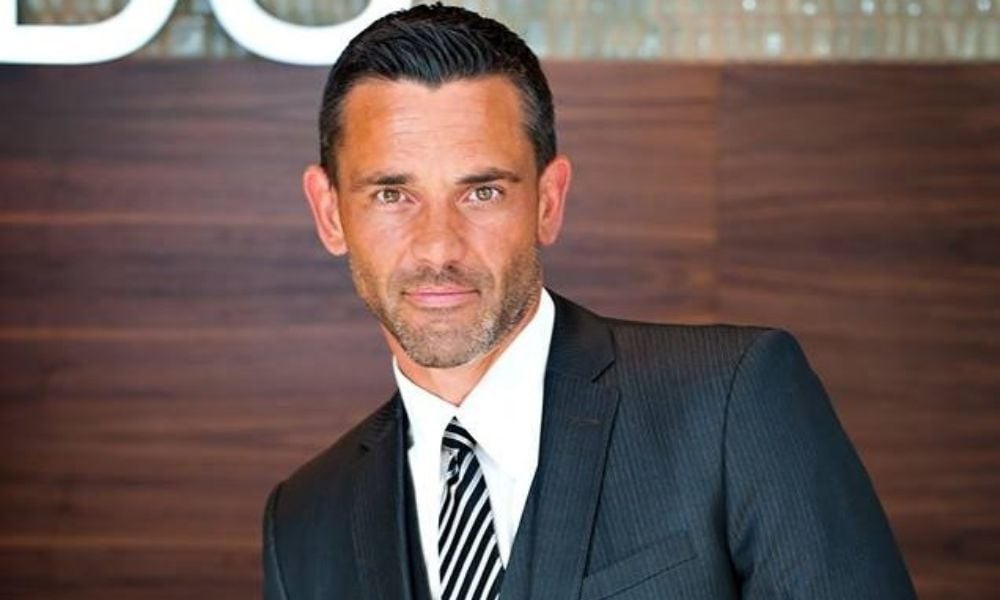 Jason Ward is still trying to process the last few years of his life, especially the part about no longer practising as a lawyer.
"I'm still grieving, saddened by what has happened that at the age of 50, I just walked away from the profession," says Ward, who built a thriving practice in Lindsay, Ontario, but decided to retire in January 2022.
He says this decision was because of alcoholism and, later, reliance on THC pills that were not only hurting his physical and mental health but harming those he most loved.
"I'm in a very fortunate position that financially I could retire" he says, adding that he sometimes questions if he did enough to stay in the profession. "But after all I've experienced, I just can't envisage how I would go back and do what I was doing before. I just can't see it."
Putting a human face on mental health in the legal profession
Ward's story puts a human face on a University of Sherbrooke study for the Canadian Bar Association and the Federation of Law Societies of Canada on mental health and the legal profession, released in the fall, later putting out follow-up recommendations in the final report. It shows that Ward is not alone.
The study showed significantly higher levels of mental distress and anxiety among those in the legal profession compared to the Canadian working profession. It also shows the growing use of alcohol and drugs among legal professionals.
For example, the study shows that the proportion of men with risky drinking behaviour increases from 27 to 34 percent between five and ten years of practice. For women, that kind of risky drinking behaviour rises from 18 to 24 percent in the first five years.
Ward, who comes from a family with many lawyers, says joining the profession was the natural thing to do. He embraced the opportunity to build a practice. "I found the mystique around the law and the financial stability alluring."
Called to the bar in 2000, Ward worked at a Bay Steet firm as a commercial litigator until 2003. He and his wife, also a lawyer, then decided to build a practice in Lindsay, a town with a population of about 20,000 located in the Kawartha Lakes Region in southeastern Ontario.
"I have always had this drive to win, and that trickled down into every single case," he says. "I pressured myself because I wanted to build a significant legal brand in my community."
And the hard work paid off. Over the past 20 years, Wards P.C., which he still owns with his wife, has become a thriving business. And a few years ago, Ward became a certified civil litigation specialist.
The father of three says he started to realize he was developing mental health issues when he became "more autocratic, more organized" at work and home.
"I became increasingly structured in my life, and I felt compelled that it had to be that way. My intolerance and my impatience started to build." Ward describes himself at the time as a "desk bot," compelled to answer emails at any time of day, which he also started to resent.
The rigidity and impatience snowballed when Ward, never much of a drinker, discovered rum and Coke while on a Caribbean vacation. He was about 45.
"Starting on that trip, I began to drink excessively. I recognized it and felt it to be a release and a relief," he says. "It progressed from drinking on vacation, and then it found its way into my home." While he describes himself as having an "addictive personality," reliance on alcohol only became a significant factor in his life when he hit his forties.
The road to sobriety
Eventually, Ward realized he had to get sober around when the COVID-19 pandemic was declared in March 2020. "It hit me. I just couldn't go to work anymore like this. I would sit in my pickup truck at the back of the building I owned, building up the courage to walk in and face the day."
He also started to have some physical symptoms, "like if I had an email from another lawyer or client, I would feel sick because I just couldn't process what I had to do."
Ward then found a sobriety coach who works with professionals with addiction issues. He also hired a psychiatrist to meet with three times a week. Not long after, Ward stopped drinking. But then came the reliance on THC, a substance he could pick up easily at his local cannabis store.
"You can buy these pills that are just concentrated THC. They're about 10 milligrams per pill, generally enough to get you moderately high," he says. "I walked around with a pocket of these pills and eventually started using up to 35 to 40 milligrams per day. To the point where I couldn't remember the night before when I woke up in the morning. I just substituted THC for the alcohol."
Eventually, Ward says, he found it challenging to communicate and keep up with his family in the evenings. "I was escalating my use, and I was coveting stronger and stronger drugs. And that scared me."
Ward says while his dependence on THC grew during the pandemic, he continued to work at the office. "I took it upon myself to be this public informer about COVID." He'd write five to 10 blog posts daily telling the community what it should know about the pandemic. "It gained a wide audience in my region and became a popular go-to source of information," he says. Ward even received an award from the city as a "COVID hero."
However, "all the while, I wasn't coping well at all. And that translated into 'do more,' 'do more,' 'try to garner more recognition,' 'try to be more publicly known.' And that's how my behaviour paralleled my addictions and my problems."
Ward eventually realized he had to do something or lose everything that he valued in his life.
First came the big decision to leave the law in December 2021. "I met with the other lawyers at the firm and effectively told them, 'Look, I've got to go, and I have got to go now.' After I stopped the alcohol, what happened was I couldn't exist or function without mind alteration. I still needed an escape because what I was really battling was my mental health issues."
Then, with the support of his wife, Ward checked himself into a "wonderful, immersive" rehab facility in Montreal for a 30-day visit. That was last spring. "Since then, I've been living clean and sober."
What the legal profession needs to do about mental health and its members
Ward says he is not surprised by the results of the University of Sherbrooke study on mental health and the legal profession. "It's great to be able to put numbers on these things. It helps us understand the prevalence of mental health issues in the profession. But I wasn't shocked."
The report's findings offer a perfect opportunity for the legal profession to look at what it can do to improve the mental health of its members, he says. Whether it's changing to the billable hour model of payment or firm managers understanding the importance of mental wellness, "the profession needs to take a good look at itself."
The profession must also better coordinate how it handles mental wellness, starting with law school. "There has to be some discussion about it, not just a passing mention," he says. As for practice management, regular surveys and spot checks for mental health issues could be helpful, as well as a helpline that is "meaningful" and can produce results.
Ward says: "Why couldn't we have a 1-800 number or a practice helpline that provides real help to lawyers? I know the law society is doing what it can and has an excellent committee devoted to lawyers' welfare. But my own experience is that the 1-800 number that exists now was of very little use to me when I was in crisis.
"I needed far more intervention. And it would have been helpful to have somebody guide me to that intervention rather than me navigating that entire process myself."
Now that he is no longer practising law, Ward says in many ways, he feels "liberated" and is excited by the possibility that he can pursue other interests. "I'm truly hoping I can continue the dialogue on this and challenge lawyers to talk about this issue," he says. However, he acknowledges many won't talk about it because they are afraid of what will happen to their professional lives. "My goal is to break the barrier of silence."
Ward is also volunteering with the Canadian Mental Health Association while doing some supply teaching. "It's something new for me, and I love working with kids."
However, part of him grieves for giving up his life as a lawyer. It's not something he would have chosen to walk away from, Ward says, but he had no choice.
"I still question myself on did I do enough to stay in the profession," he says. "I can explore other interests, but I sometimes think to myself, 'What did I just do here?' All this work, all this investment that I walked away from."