Recent guidelines about searches of electronic devices at Canadian and U.S. borders have reinforced lawyers' need to protect privileged information on their digital devices when crossing the border.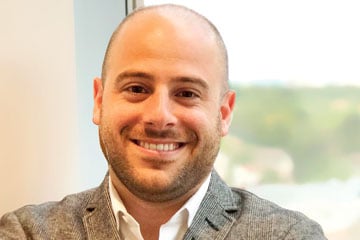 Using separate devices for travel may be a good idea, but it might not always be practical, says Allan Oziel, founder of Oziel Law, a business and technology firm in Toronto. It can be expensive, he says, and could hamper a lawyer's ability to do work.
"There is that balance as a lawyer that you're going to have to take between the practicality and the protection," says Oziel. "There are ways that you can protect your client information in more extreme ways. But when you take those more extreme measures, it's not practical."
Oziel says lawyers need to limit the information present on their devices and store sensitive information securely on the cloud. But more extreme protection methods could make officials suspicious and trigger advanced searches, he says.
Lawyers may choose to use two-factor authentication methods for passcode-protected information, he says. In this method, data is protected by two passcodes. The second passcode is temporary and sent to another device. Lawyers could have the SIM card associated with the number the second passcode will be sent to shipped to their destination, he says.
This means the temporary passcode won't be "on your phone at the time of the search, and you'll only be able to log in when you get to your destination," Oziel says.
But, he cautions, this could raise officials' suspicions and trigger a more detailed search.
"Unless you can really justify those really extreme methods, like having burner devices," he says, "I think it might be seen as extreme and may be seen as less practical."
Maintaining solicitor-client privilege on electronic documents when crossing the border isn't a new concern, says Molly Reynolds, whose practice at Torys LLP in Toronto focuses on privacy protection.
Smartphones, tablets and laptops are the "lifeline" of communication now, she says, with one device potentially providing information about many clients.
"A single search of a lawyer's phone could result in effects for dozens or hundreds of clients depending on how much information is on the device," says Reynolds.
Decreased privacy rights at the border and other custom-controlled areas increase these concerns, says Reynolds.
Lawyers should also have a plan for what to do if their devices are searched, says Reynolds. If physical or electronic documents are searched, "it is really important to tell every official who you meet within that process that you are a lawyer and you are travelling with privileged information that you're not allowed to disclose," she says.
Lawyers should be able to clearly explain the reasons for their trip while maintaining confidentiality, says Reynolds.
"It's difficult for lawyers because we can't disclose privileged information for the purposes of what we're doing [in the country where we're travelling]," she says.
If a client's identity is privileged, Reynolds says, it can be wise to provide the name of a third party who can confirm the meeting and to tell the client you plan to do this.
Cyndee Todgham Cherniak, founder of LexSage, an international trade and sales tax firm in Toronto, says the best way is to travel with a "clean" laptop that doesn't have access to webmail, work databases or documents saved on it.
She has a separate laptop she uses for travel, she says. It doesn't have access to her work databases or webmail or her social media and banking accounts.
Understanding how to keep information secure at the border is especially important because not all the policies about it are public, she says.
The CBSA does not publish its policies about searching electronic devices or maintaining solicitor-client privilege, says Todgham Cherniak, who has posted internal policies she obtained on her website. The policy about protecting solicitor-client privilege is only two pages and is meant to "remind Border Services Officers to treat documents, electronic or otherwise, which are protected by solicitor/client privilege with sensitivity," the CBSA's policy says. The policy describes what documents can be claimed as having privileged information and what border officials are to do when they encounter them.
There needs to be "a robust policy that is written, publicly available, transparent and accessible," says Todgham Cherniak. A more robust, public policy could help lawyers better plan for potential security risks when they travel, she says, and keep border officials accountable.
"[Solicitor-client privilege] is a cornerstone of the legal system in Canada. It should be respected by lawyers and by officers of the CBSA," she says.