Dr. Carys Craig was recently made associate dean of research and institutional relations at Osgoode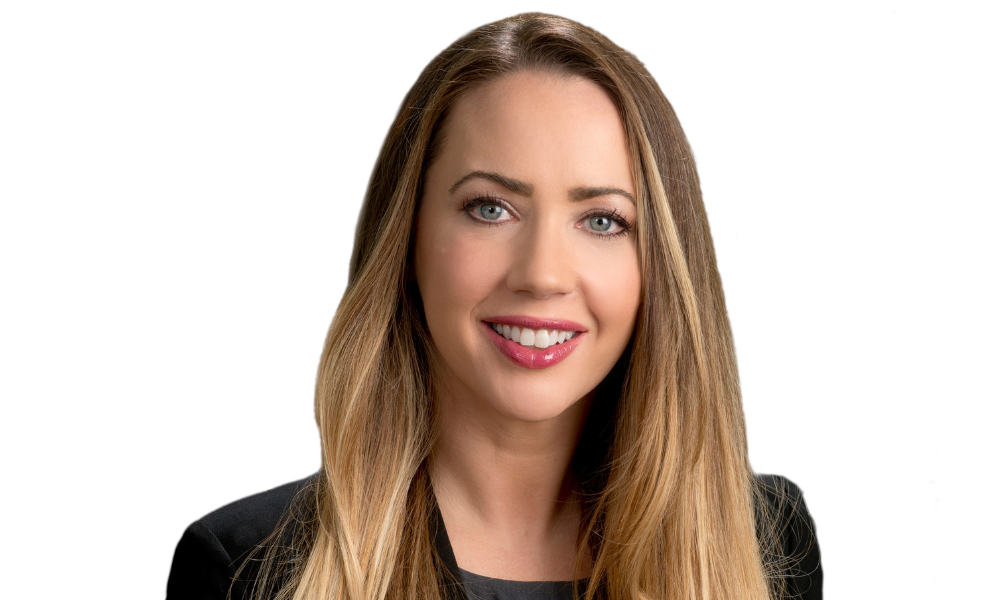 Copyright law could have an "enormous impact" on the development of artificial intelligence technologies, says Dr. Carys Craig, associate professor and intellectual property law expert at Osgoode Hall Law School.
AI requires training on massive datasets that the tools access by crawling websites and collecting vast amounts of online data in a process that involves making digital reproductions of the material. If society decides that copyright law requires that to use something as part of a dataset to train AI, the developers must get permission from the owner in the relevant jurisdictions; Craig says the law will throw a wrench into the technological development.
"This is simply an impossible feat at the kind of scale at which we're talking."
Craig was recently appointed associate dean of research and institutional relations at Osgoode Hall Law School. She is the academic director of the school's professional development LLM program in intellectual property and has been on the Osgoode faculty since 2002.
It is Craig's second time in the role, as she also served as associate dean of research and institutional relations from 2014 to 2017. Her task is to develop institutional partnerships by overseeing exchange programs, faculty collaborations, and networking initiatives and supporting faculty in their scholarship and research pursuits.
According to Craig, from software code to selfies posted online, copyright attaches to most of what is written or produced. She adds that the legal community is considering a few options on how to approach this.
One, there is the argument that the preoccupation with making copies is now an anachronism, a "hangover from the pre-digital era." On the internet, generally, websites cache copies of user activity.
"We could argue that maybe now, not every copy is a copy," says Craig.
Because the AI is merely using the copies as sources of information and is not reading or enjoying the experience of the copies as works of art, she says that information should be free and not controlled by copyright owners.
Another available avenue she suggests is along the lines of the fair-use defence, which is widely accepted in the US. According to the fair-use defence, training AI is a transformative use for a different purpose that does not interfere with the market for the original work.
Craig says Canada has a more limited fair-dealing defence, which may not expand to cover transformational uses. However, she would argue that training AI is fair dealing for the purpose of research, and others have argued that the training serves the purpose of education.
"These arguments might be a little harder to make. Also, it's going to require a contextual analysis, basically, of every use of every work that goes into the system, and what the purpose of the AI system is, and then how it's being used by the user of the tool."
"So, it's not a simple solution to proceed on that path either."
In addition to the inputs training the AI, the IP law questions continue when the focus shifts to the AI's output or product, says Craig. Considering concepts such as authorship, creativity, and originality, the question is whether AI-produced works are protectable by copyright, she says.
"Are we going to protect them like we would protect human-authored work? Or, are we going to exclude them from copyright and leave them in the public domain because they're not authored by humans but rather generated by a machine?"
Craig says the question then becomes how to distinguish between human- and machine-made; because AI is integrated into so many different interfaces people use, it can be challenging to parse the aspects of a work that are AI-generated from those that a human-authored.
According to Craig, policymakers generally seek to "future-proof" the law by developing a stable set of rules and principles that hold steady as technologies evolve and circumstances change. Technological neutrality is difficult to achieve, and the internet's new affordances and capabilities have similarly tested copyright law. But AI is challenging the law to adjust and rethink across the board, she says.
"Thinking about labour law, thinking about privacy, thinking about tort law and negligence, thinking about health law – in each of these areas, the challenges presented by the technology that we're calling artificial intelligence will be very different."
"The harm will look different. The benefits will look different. So, the policy analysis will play out differently in different contexts."
If the law is written for this moment in time, in a generalizable context, while the technology is moving so quickly and its implications are so contextual, the law could potentially be quickly redundant or positively harmful, says Craig. It could change the trajectory of the technology's development and also not achieve the policy outcomes regulators seek to achieve, she says.
"Students today have to learn about the new technology, they have to understand enough about how it works to be able to talk about inputs and outputs and to debate where liability should fall – and to think about what technological neutrality might mean or might look like."
Students also must "think about what happens if we get it wrong," says Craig. "What are the implications going to be? What are the unintended consequences going to be if we jump the gun or if we come up with rules that are ultimately unmanageable and, therefore, present a whole new challenge to both the developers and the users of the technology and to the lawyers who have to advise?"