It would take plaintiff six hours to get to two-hour assessment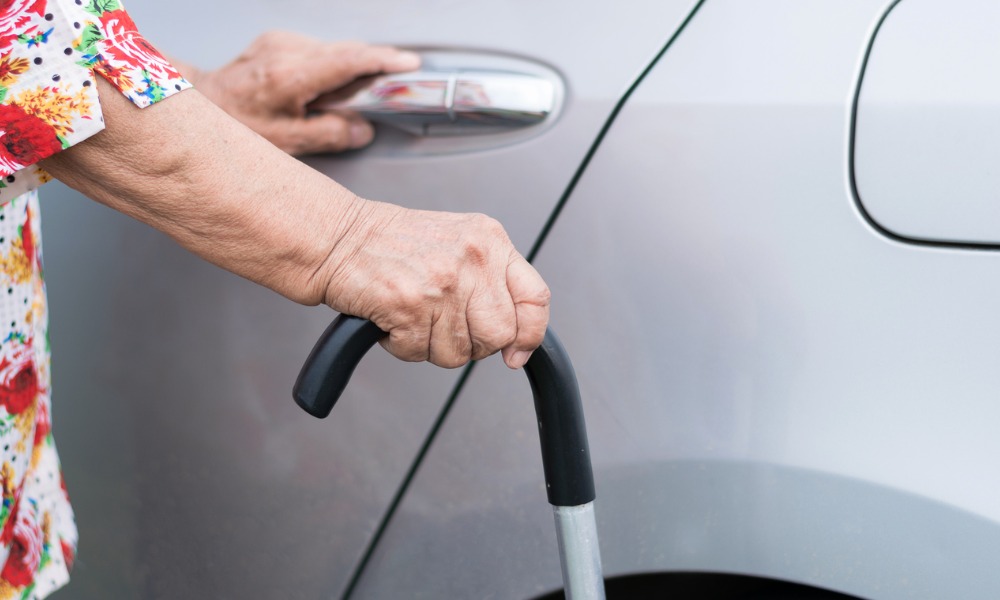 In a personal injury case, the Ontario Superior Court of Justice has declined a request for defence medical assessment, which requires the 94-year-old plaintiff to travel six hours to attend such an examination.
In Bock et al. v. Gudelis, 2023 ONSC 5930, Estelle Bock is a 94-year-old resident of Sarnia, Ontario. She sustained injuries when David Gudelis' vehicle hit her in 2017. She sued Gudelis, alleging that she suffered injuries primarily to her legs and feet as a result of the accident.
The defendant arranged for Bock to be assessed by a physiatrist in Scarborough. The plaintiff's counsel expressed concerns about the significant travel involved for the 94-year-old plaintiff and requested the assessment to take place in London or Sarnia, closer to Bock's residence. The counsel asserted that it was unreasonable to expect Bock to travel six hours for a two-hour assessment. She suggested that many assessors are willing and able to come to London.
The defendant argued that he had the right to choose the assessor and insisted that Bock attend the scheduled examination.
The Ontario Superior Court of Justice noted that no defence expert had not assessed Bock, and the defendant is prima facie entitled to do so. The court explained that the choice of the physician who will undertake the physical assessment of the plaintiff is a matter of importance to the defence since this is the defendant's principal and, often, sole medical witness.
The court further noted from case law that the defendant's prima facie right to choose their expert is not unfettered. In McGowan v. Green, 2020 ONSC 686, the plaintiff led uncontradicted evidence that requiring the plaintiff to travel from Ottawa to Mississauga "may result in the worsening of the plaintiff's symptoms and could result in a set back of the therapeutic gains she achieved in her rehabilitation to date." The motion to compel the plaintiff's attendance in Mississauga was dismissed.
The court highlighted the plaintiff's age—94 years old. The court accepted various levels of independence by those who have attained such an age. Nevertheless, the court said it should "exercise a measure of common sense." The court found that requiring Bock to travel to Scarborough is beyond inconvenient as it would jeopardize her health.
The court referred to an affidavit from Bock's family physician outlining Bock's chronic pain, limited mobility, and recent weight loss.
The court wrote in its decision, "The court should be wary of situations in which plaintiffs attempt to thwart the choice of expert made by the defendant. I likely would have taken a different view if the plaintiff was younger."
Ultimately, the court decided to dismiss the defendant's motion. Instead, the court granted the defendant leave to arrange another defence medical examination only as far as London, Ontario.