Personal Injury firm had hired legal worker to recruit clients, who then later switched firms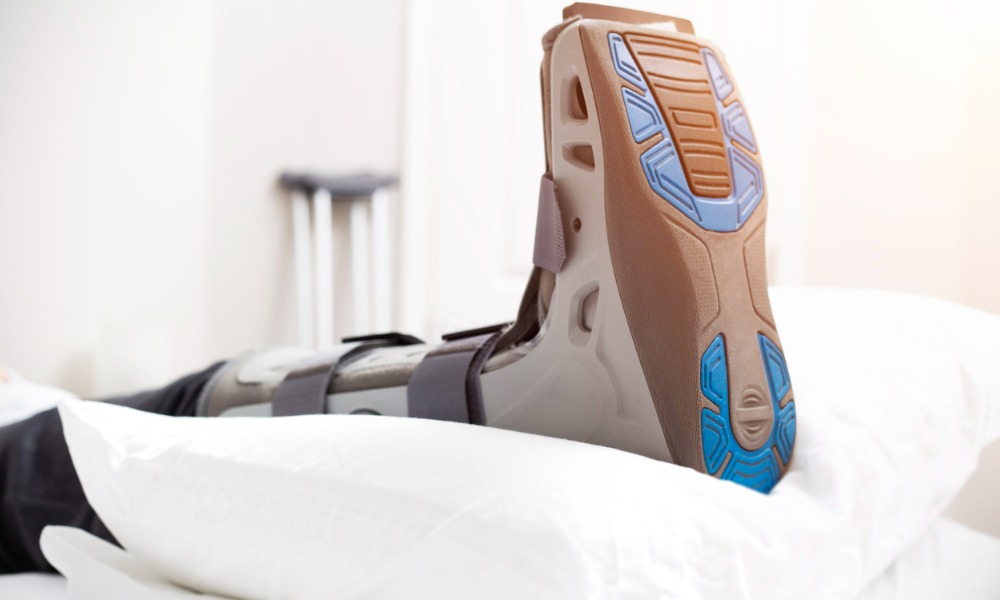 A Toronto personal injury firm was recently granted an injunction barring an ex-employee from contacting its clients, with an Ontario Superior Court of Justice judge ruling that while she "cannot control the actions of the existing plaintiff's client who contact her," she can "advise them of her inability to speak with them."
Daxin Jin was employed by Salina Chagpar Professional Corporation, carrying on business as Chagpar & Associates Personal Injury Lawyers, from March 2016 until July 2019. Her contract said her primary duties were to acquire four clients per month in return for an annual salary of $135,000 plus business expenses such as cell phone, gas, food, and entertainment.
Jin received her legal education in Russia and is fluent in Russian and Mandarin. Judge Grant R. Dow remarked, "She is apparently well-known and highly regarded for her legal expertise in her community."
In October 2021, Jin went on medical leave and began receiving long-term disability payments.
Chagpar & Associates came to believe Jin was attempting to have some of the 50 to 85 clients she had recruited to the plaintiff's firm switch their retainer to another firm, Grillo Law Personal Injury Lawyers.
"It is alleged four or five of the plaintiff's clients transferred their catastrophically injured claims to Grillo Law," Judge Dow wrote in the May 26th ruling, saying the injunctive relief sought asks Jin directly or indirectly not solicit the plaintiff's clients or disclose confidential information of the plaintiff. It also requests an order that Jin pass on any communications received from the plaintiff's clients.
Counsel for Grillo Law was served with the original motion record that sought widespread restrictive injunctive relief, with Judge Dow noting there is a separate action by Chagpar & Associates against Grillo Law that is not before him.
Jin started working for another firm, Longo Lawyers, on March 1 this year. On March 10, Chagpar & Associates received notice from Longo confirming the transfer of another plaintiff file.
Judge Dow ruled that he accepted that the terms of Jin's employment contract, which has yet to be adjudicated on, contained provisions regarding confidentiality and a restriction of clients or other employees "that may be unenforceable or limited at law."
"Beyond coincidence," that client switched to defendant's new firm
He also accepted that it was "beyond coincidence" that there were requests made to Chagpar & Associates by four clients recruited by Jin asking that Grillo Law assume carriage of their matters.
"Additional concern about the conduct of the defendant is raised when, within ten days of her commencing employment with Longo Lawyers, a client of the plaintiff requested their matter be transferred to Longo Lawyers."
Longo Lawyers raised the concern that individuals with personal injury claims "should be able to decide which firm they wish to represent them," Judge Dow wrote.
"However, for the duration of this litigation or until further order of this court, I am satisfied there are many highly skilled, well-known plaintiff personal injury firms that regularly advertise in the Greater Toronto Area available to those individuals such that to exclude Longo Lawyers from that list is no hardship to those individuals."
Dow said he is "satisfied the terms, the validity and enforceability of the employment contract and whether any breach has occurred has been met."
Jin "clearly has legal training and has relied on her favourable reputation within her community," he wrote, and she entered a contract to recruit clients to Chagpar & Associates in return for a salary and paid expenses.
Judge Dow also disagreed with Jin's position that any injunctive relief would prevent her from working in personal injury litigation.
"She is free to be employed with a plaintiff personal injury law firm. She undoubtedly has . . . skills that would also make her a competitive candidate to be employed at a firm which practices personal injury law both for injured persons or defending such cases on behalf of property and casualty insurers."
Defendant was ordered not to contact clients of her former firm
However, Judge Dow said, "What she should not be doing pending the resolution of the issues raised in this litigation is attempting to influence any of the plaintiff's existing clients to move their file to another firm and, in particular, to her current employer."
On the issue of irreparable harm, Judge Dow ruled there is "merit" in the submission that Jin had access "not only to the files opened for clients she recruited [to Chagpar], but all files of the plaintiff, given the evidence about the team approach taken at Chagpar & Associates, meaning all staff and lawyers work on all files."
While the loss of potential fees from files transferred from one firm to another can be calculated, Dow wrote, the loss of potential files through referrals from Chagpar & Associates existing clientele, satisfied with the work performed and the result reached, is "much more difficult" to ascertain.
"The referral of a new client by a satisfied existing or former client remains a time-tested method of attracting clients and cannot be easily traced or quantified," he wrote. "In light of the nature of the injunctive relief sought, I am satisfied the plaintiff has met this part of the test."
Pending the determination of this litigation and subject to further order of the court, Dow ruled that Jin shall:
Not directly or indirectly solicit or contact the plaintiff's clients;
Not disclose any confidential information of the plaintiff to any person, firm, corporation, partnership or other entity; and
Direct any existing clients of the plaintiff that contact her of her inability to speak to them about their case given this order, direct them to contact the plaintiff's firm and immediately forward the details of the contact made to the plaintiff's firm.
Laurie Tucker, a personal injury lawyer Burn Tucker Lachaîne in Ottawa and President of the Ontario Trial Lawyers Association, says the issue dealt with in the decision is a "complicated" one that many law firms face, along with other professionals, such as accountants.
"I think it does depend on the contract between the departing lawyer and the firm," she says. "How it is handled often depends on the relationship between them."
As well, Tucker says there is "a balance must be struck between non-solicitation clauses in employment agreements and the individual lawyer's right and need to make a living."
The situation may also depend on how clients are recruited, Tucker says. "If the firm spends a lot of money on advertising and there is little work required to bring in clients, then the firm would expect to keep those clients."
On the other hand, if the associate had his/her own referral sources and was bringing work in, "the situation might be different," she says. "In a personal injury practice, and I'm sure in some other very personal areas of practice, the clients are often very attached to their lawyer, so that can be a factor."