Appellant before Health Services Appeal and Review Board had sought approval for excess skin removal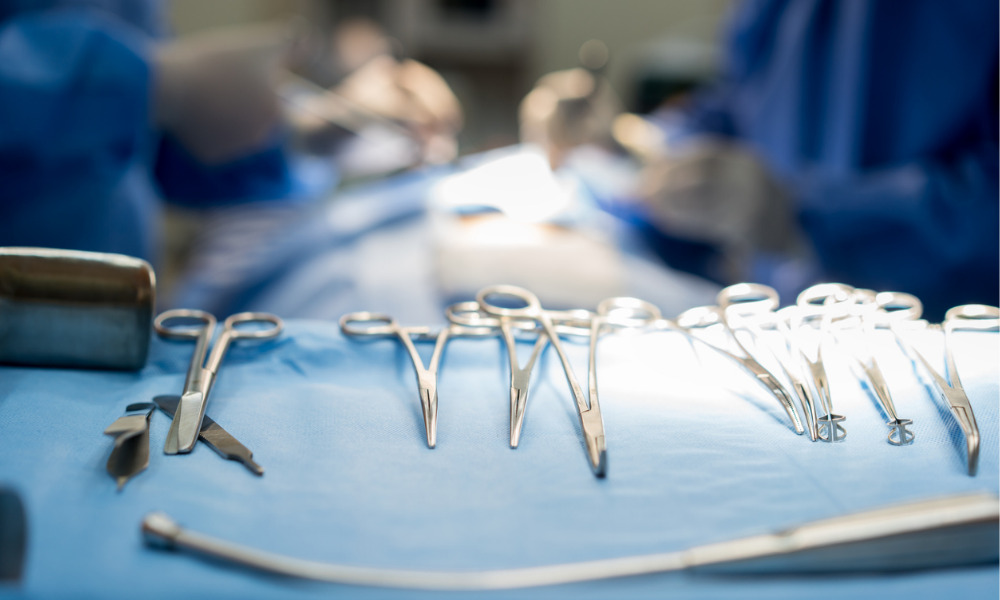 The surgical removal of excess skin caused by joining a weight loss program is not covered by the Ontario Health Insurance Plan because it is not considered a post-traumatic deformity, the Health Services Appeal and Review Board has said.
In J.B. v Ontario (Health Insurance Plan), 2020 CanLII 103773 (ON HSARB), the appellant participated in an supervised medical weight loss program offered through OHIP and lost 125 pounds. Following the weight loss, the appellant had a symptomatic abdominal pannus, which is a layer of excess skin and fat hanging from the lower abdomen, for which he underwent a panniculectomy and subsequent revision surgery, both paid by OHIP.
The appellant still had redundant skin over his inner thighs, which caused pain and interfered with his daily activities. A plastic surgeon recommended that the appellant undergo another surgery to remove this excess skin. The appellant thus filed a request for approval of the payment for the proposed third surgery. The general manager of the OHIP denied the request, so the appellant brought the matter before the Health Services Appeal and Review Board.
The panel of the appeal board ruled that the proposed surgery was not an insured service pursuant to Regulation 552 under the Health Insurance Act and under the Schedule of Benefits, including Appendix D, and was therefore not eligible for payment.
The appeal board found that the proposed surgery fell under paragraph 16 of Appendix D, which specifically excludes from payment coverage the excision of excess fatty tissue and/or skin other than for panniculectomy.
The appeal board rejected the appellant's submission that the proposed surgery fell under reconstructive surgery to alleviate post-traumatic deformities under paragraph 12 of Appendix D. The appeal board disagreed with past interpretations which stated that the definition of trauma in the Preamble of Appendix D was meant to apply to the balance of the provisions in Appendix D, inclusive of paragraph 12.
However, the appeal board found that, even if the past interpretations were correct, paragraph 12 would still not apply to the appellant. The definition of trauma in the Preamble of Appendix D, while not exhaustive, includes examples of treatment potentially causing trauma, such as surgery and radiation. The appeal board concluded that surgery and radiation treatments are intense and invasive, unlike treatment in a weight loss program, which consists of behavioural therapy classes, meal replacements and monitoring by a physician over an extended period of time. Therefore, the presence of excess skin caused by participation in a weight loss program was not a post-traumatic deformity under paragraph 12.
The appeal board then found that paragraph 13 of Appendix D, or reconstructive surgery for deformities resulting from local disease, was also inapplicable because the excess skin was caused by weight loss due to exercise and diet, not local disease.