Ruling demonstrates the seriousness of mild traumatic brain injuries, says lawyer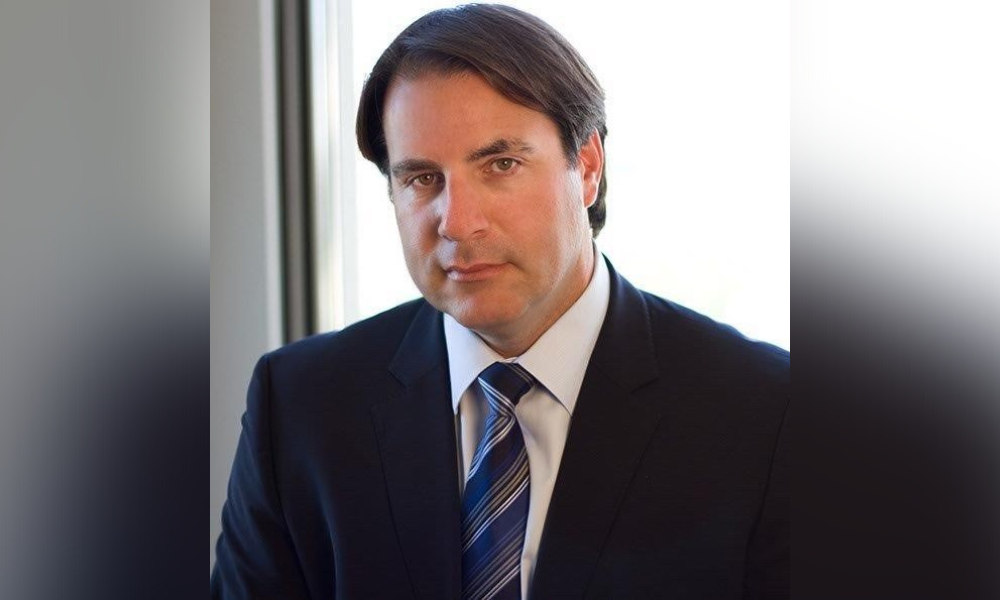 The defendants have appealed a judgement of the Ontario Superior Court that awarded damages to a prominent Toronto human rights lawyer who was struck by a care while riding her bicycle home from work. The accident gave Geraldine Sanson a head injury that she claimed has ended her career.
Sanson was called to the bar in Ontario in 1990 and worked initially at the Ontario Human Rights Commission before opening up her own practice a few years later. In 2000, she received the Law Society Medal, recognizing her role as a leader in human rights law.
"The trial judge clearly recognizes and finds that, based on the evidence at trial, Ms. Sanson was, indeed, a trailblazing and accomplished human rights lawyer who had a deep commitment and passion for helping others," says Michael Smitiuch, founder of Smitiuch Injury Law, and Sanson's lawyer. Peter Cho was co-counsel on the case.
The accident happened on Oct. 19, 2012. Sanson was waiting at a red light at the intersection of College and Dufferin streets in Toronto, and was headed west in the right-hand lane, next to the curb.
Sanson testified that as she crossed the intersection, the defendant, John Paterson, clipped her in his 2009 Nissan Versa. According to Paterson, Sanson had collided with the side of his car as he attempted to use the right-hand lane to overtake the long line of vehicles in the left lane.
Sanson, who was wearing a helmet, landed on her hands and knees and her chin and forehead hit the pavement.
Section 193(1) of the Highway Traffic Act imposes a reverse onus on the driver when their vehicle collides with a pedestrian or bicycle. It is up to the driver to prove negligence or improper conduct on their part was not the cause of the accident. Showing there was contributory negligence by the other side is not enough, the driver is required to prove there was no misconduct or negligence on theirs.
Superior Court Justice William Black found Paterson failed to discharge the reverse onus, finding he was more focused on his manoeuvre to get ahead of the vehicles on his left than he was of the bicycle on his right. The judge found Paterson wholly responsible for the collision. The court released the decision May 16.
According to her evidence, and the testimony of various friends, colleagues, clients, and others, Sanson has not been the same since the accident. The mild traumatic brain injury she suffered has resulted in frequent migraines and other cognitive deficits, including an inability to work at a computer for longer than two hours or to be exposed to noise or large gatherings. Despite her attempts to return to work, the collision has effectively ended her career and led to a "severe curtailment" in every other aspect of her life.
Paterson's position at trial was that, at the time of the accident, Sanson's career was "on a demonstrable downward trajectory," and she was exaggerating her injuries as a "face-saving" way out.
Both sides brought medical experts as witnesses to back their positions, but Justice Black ultimately found that Sanson had demonstrated, on a balance of probabilities, that she has suffered and continues to suffer from injuries sustained in the collision. The judge said Sanson is "more likely than not" among the 15-20 percent of those with a mild traumatic brain injury who continue to experience symptoms beyond the initial three months. "Ms. Sanson's injuries have persisted to the point that they should now be regarded as permanent," said Justice Black.
The decision recognizes that mild traumatic brain injuries can have a serious impact on a person's life, despite not showing up on MRIs and CT scans, says Smitiuch.
Justice Black awarded general damages and damages for past and future lost income. Statistics Canada data showed that self-employed women like Sanson tend to retire at around 66 on average. But Justice Black pegged the age at which she would have likely retired if not for the injury at 69 years. The additional years are partly attributable to the fact that Sanson "loved her practice, and took tremendous pride in her accomplishments." Sanson said she had planned to retire at 70.