Abuse victim's award is unprecedented in Canadian case law on sexual abuse at the hands of religious figures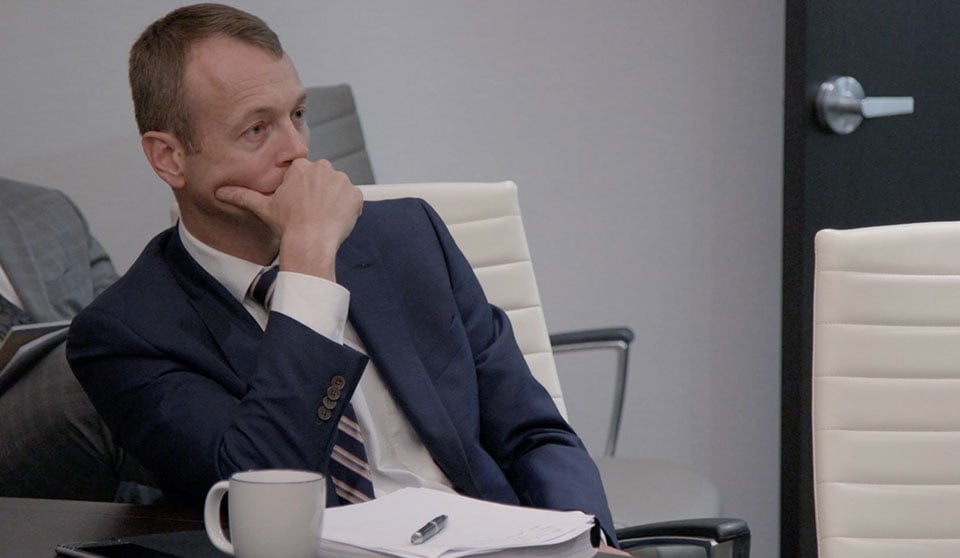 A sexual abuse victim's victory against church leaders shows the "catharsis" offered by trial — despite the common belief that settlement is the best course for a client, says one lawyer.
"I think there's a lesson for all of us in the legal world: Trials are necessary for the good of the client and the good of society. That does not always hold true, but sometimes in the most egregious circumstance, the trial serves a positive purpose for the plaintiff," says London, Ont. lawyer Rob Talach, a partner at Beckett Personal Injury Lawyers who has filed 395 suits against the church. "This is a perfect example of what trials do. The ultimate outcome here is an appellate level approval of half a million dollars in punitive damages in cases of insitutions that are complicit in sexual abuse. That makes a big difference in society."
The Oct. 25 Court of Appeal for Ontario decision, MacLeod v. Marshall, 2019 ONCA 842, upheld that abuse victim Roderick MacLeod would receive an award that was unprecedented in Canadian case law on sexual abuse at the hands of religious figures, says Talach.
MacLeod was awarded $350,000 in general damages, $75,000 in aggravated damages, $56,400 in future treatment costs, $1,588,781 lump sum for income loss (to include both past and future), and $500,000 in punitive damages. Father William Hodgson Marshall abused MacLeod more than 50 times when MacLeod was a student at St. Charles College, a school run by the Basilians.
Marshall pleaded guilty to sexually abusing 17 minors in separate criminal proceedings, and Talach represented both MacLeod and fellow victim Patrick McMahon. McMahon, unlike MacLeod, accepted a settlement. Both MacLeod and McMahon were featured in a new TVO documentary, "Prey," which airs Tuesday at 9 p.m. ET.
Talach says that an aspect of the documentary that may be interesting to lawyers is the way the settlement and trial affected both survivors. Even with the same lawyer, the two men show differences in personality and approach to the effects of abuse, he notes.
"The common belief is that litigation is hard, it's tough on people and you want to get them through it as soon as possible," he says. "But this film shows that maybe sometimes it's the opposite, even in the most egregious torts . . . . the guy that settled early, he is unfulfilled — unsettled. And Rod, who fought and did everything he could, and endured the arrows and stones of litigation, he is as calm as can be. He is this stoic, resolved individual."
From a legal perspective, Talach says MacLeod v. Marshall has a "double barrel" impact. Firstly, he says, the decision underlines that when a victim's life is altered at age 10 or 13, it is very difficult for a lawyer to prove whether that person would have been a doctor or accountant in the future.
In MacLeod's case, he failed Grade 12 because he skipped school to avoid Marshall, but eventually graduated, went to university, and rose through the military ranks to become a captain. But despite "exemplary reviews," MacLeod testified that he left the military because his commanding officer reminded him of Marshall. MacLeod went on to try his hand as an entrepreneur, a financial advisor, and a physiotherapist, but struggled through two divorces.
"[The court's decision] confirmed in crystal clear terms, that the requirement for economic loss in the case of childhood victims is lowered," he says. "It's a lesser standard. It's a real and substantial possibility, not a balance of probabilities. It makes it fair."
A second legal impact of the case is the $500,000 in punitive damages, which the jury attributed to the church's "concealment," "silent shuffle" to avoid scandal, failure to document offences, putting children in harm's way and "[b]etrayal of trust with the community."
The court found that the Basilians knew before ordaining Marshall that he was abusing boys. Yet, the church allowed Marshall to teach for 36 years, and moved Marshall to different schools as complaints of sexual abuse arose.
"Money motivates," says Talach. ''Even for the most wealthy institution, like the Catholic church, this makes it practically unaffordable now to continue on any effort to cover up, because if they get caught and it makes it to a courtroom, they could really get stung.''
As a personal injury lawyer, Talach says his first case involving sexual abuse in the church has been a motivating driver for the rest of his career path.
"My second trial as a junior, which would have been in my first year of practice, was a sexual abuse trial against the Catholic church. And the legal landscape was very different at that time. We did not have what would be considered vicarious liability. That was not a given and limitations were still an issue," he says.
Despite winning before a judge, Talach says he was destined to go back to cases about car accidents and slip-and-falls. But he kept in touch with other victims, and the success of the last victory prompted others to reach out about their experiences with the church.
"[Prey] is a motivating film for lawyers, because it shows the good the law can do not just for individuals, but for society, also shows the power that each and every lawyer has to potentially change the law with just one case. In all of our filing cabinets, there is a case that can make a big difference."