The Ontario Court of Appeal has rejected the notion that general damages for a sexual assault victim should be relatively modest if it is a single incident involving adults and no breach of trust.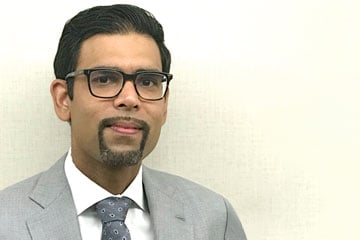 The Ontario Court of Appeal has rejected the notion that general damages for a sexual assault victim should be relatively modest if it is a single incident involving adults and no breach of trust.
An award of $200,000, which included $175,000 in general damages and $25,000 in punitive damages, was upheld earlier his month in a case where a female doctor was sexually assaulted by a male colleague at a hospital in southwestern Ontario.
Costs of $325,000 and pre-judgment interest of $155,000 were also awarded to the plaintiff in a civil action that was plagued with delays in going to trial.
"Damages for sexual battery or assault are not solely to compensate for physical or mental injuries. They fulfill a range of functions, including the recognition of the humiliating and degrading nature of the wrongful acts," wrote Justice Katherine van Rensburg in Zando v. Ali, with justices Alexandra Hoy and Gladys Pardu concurring.
The Court of Appeal, in its ruling issued Aug. 7, found that Superior Court Justice Johanne Morissette awarded non­pecuniary damages that were in the appropriate range based on past case law in this area and, as a result, there was no error in principle.
What was not determined by the appeal court is whether this established "range" should be revisited in civil cases where there has been a finding of sexual assault.
Amandeep Dhillon, who acted for the plaintiff, says this is an issue that courts should reconsider.
"For too long we have underappreciated the impact of this type of an attack on an individual. We are starting to move toward acknowledging that the past [damages] standards are unacceptable," says Dhillon, a partner at Kramer Simaan Dhillon LLP in Toronto.
The plaintiff, Dr. Iram Zando, and the defendant, Dr. Syed Nasir Ali, are both originally from Pakistan and were friends and colleagues at Sarnia General Hospital.
The litigation stems from an incident in July 1999, when Ali went to the home of Zando because of what he said was an urgent matter.
While there, he was alleged to have taken off his clothes, tripped Zando, thrust his penis into her face, pulled down her pants and penetrated her.
After she screamed, he rolled off her, then masturbated and ejaculated into a rug.
The incident was reported by the complainant to Sarnia police in 2004 after Ali denied the sexual assault during examinations for discovery in the civil action.
DNA evidence from the rug that was tested privately matched up with that of Ali, the court heard.
The case was not heard until October 2016 and Zando replaced her initial counsel with Dhillon and Jaclyn McNamara for the trial.
Morissette heard from several witnesses during the 12-day trial.
"I am satisfied that Dr. Zando has proved on a balance of probabilities a sexual assault occurred," stated the Superior Court judge in her April 2017 ruling.
"Her pride and dignity and sense of self-worth were attacked. She felt like he treated her like a prostitute in her own home," said the judge.
"The fact is that Dr. Ali has not had to atone for his actions since 1999. He has continued to practise medicine and live in Sarnia without consequence for the sexual assault he committed," explained Morissette about the decision to award punitive damages.
Ali ultimately appealed only the damages award and not liability.
His lawyer on appeal, John Adair, argued that the appropriate general damages would be between $20,000 and $50,000 since it was a single incident that involved "persons of equal status" and no evidence of long-term psychological trauma. Adair, a partner at Adair Goldblatt Bieber LLP in Toronto, declined comment about the Court of Appeal decision.
In her ruling, Morissette agreed that a single incident would result in damages at "the lower end of the spectrum," but she found the appropriate range to be between $144,000 and $290,000.
The Superior Court judge also concluded that the complainant felt "she had to bear this suffering on her own," as a result of her Muslim faith and Eastern values.
According to Dhillon, cultural background can be a factor in assessing damages.
"She was ashamed to come out publicly," he says.
Lawyers who act for clients in sexual assault or sexual abuse cases say awards for "pain and suffering" have long been lower than in other types of personal injury litigation.
Joanna Birenbaum, a Toronto lawyer who practises in this area, says the Court of Appeal decision "will hopefully close the door" on future arguments that, unless there are serious physical injuries, a "single rape" is not enough for general damages in the $200,000 range.
"Being raped in your home by someone who was a trusted co-worker and colleague is a serious civil wrong worthy of a significant award. The evidence was that the plaintiff suffered a major depressive disorder and shame, guilt, humiliation and degradation," says Birenbaum.
Simona Jellinek, who also practises in this area and heads Jellinek Law in Toronto, agrees that while courts are increasingly aware of the harms caused by any incident of sexual abuse, it is rarely reflected in damage awards.
"Judges still feel restrained because we are dealing with psychological injuries. Without new direction from the Supreme Court of Canada, we will continue to have this issue," she says.
The award of $25,000 for punitive damages is "fairly typical" in a sexual assault case despite the seriousness of the wrongdoing found by the trial judge, notes Jellinek.
The Court of Appeal agreed in its decision that the misconduct was sufficiently "morally reprehensible" that it met the punitive damages standard set out in the landmark Supreme Court judgment in 1995 in Hill v. Church of Scientology of Toronto.
The court upheld a civil jury's award in that case for $1.6 million in damages, which included $300,000 in general damages and punitive damages of $800,000.
The argument that there should be a cap on general damages for defamation similar to what was previously imposed by the Supreme Court for personal injury was rejected.
Ali is listed as a doctor in good standing by the College of Physicians and Surgeons of Ontario and there are no restrictions on his practice. A spokeswoman for the regulator says the doctor is "currently under investigation," but she declined to provide any more details.