Potential for extra-contractual claims should be kept in mind when advancing similar cases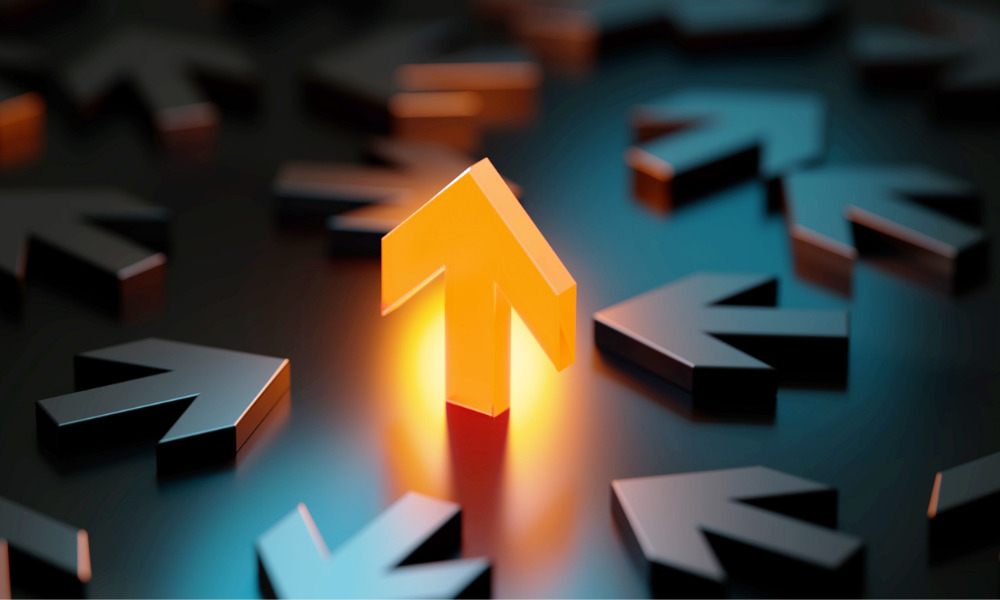 This article was produced in partnership with Thomson Rogers.
Mallory Hendry of Law Times sat down with Stephen Birman and Lucy Jackson of Thomson Rogers to discuss their success in a recent LTD claim.
After securing a successful result for Thomson Rogers' client in a recent long-term disability (LTD) claim —including a significant aggravated and punitive damages jury award — Stephen Birman, and Lucy Jackson, trial counsel at Thomson Rogers, hope the outcome has a positive impact on other plaintiffs advancing similar claims.
After a five-week jury trial, the plaintiff in the case, a 47-year-old woman who suffered a brain bleed/stroke in 2013, after which she was unable to return to her job, was awarded her past benefits plus aggravated damages of $40,000 for mental distress associated with the denial of the disability claim and $1.500,000 in punitive damages.
"Our client's recent success at trial demonstrates that there is the potential to be awarded extra-contractual damages. Perhaps others will aggressively pursue those claims as well in light of this favourable trial result. These cases are very much David and Goliath disputes but it is important that insurance companies know the risk of extra-contractual awards at trial is real."
The case is unique because, to the firm's knowledge it was the first LTD claim to proceed to trial in Ontario in several years. While civil litigation cases are generally unlikely to see the inside of a courtroom, LTD claims very rarely end up trial due to a number of constraints. One is that they are generally limited to availability of past benefits.
"The basis of the case is that the insurance company found that the plaintiff did not meet the test for disability under the LTD policy and denied payment of the benefit," says Jackson. "The question being asked is whether or not, from the date of denial to the date of trial, the plaintiff meets the disability test and is therefore entitled to the LTD benefits."
These cases are often taken on a contingency fee arrangement, but because the retroactive claims don't consider future care needs or loss of income like other personal injury cases do, the contractual amount in dispute will frequently be less than the costs required to pursue such claims.. Plaintiff-side lawyers must make a significant investment to take these cases to trial both in terms of establishing the foundation for the case and in terms of human resources.
"You need to be a firm with fairly substantial resources to take on the types of costs and risks involved with prosecuting these claims," Birman says, adding that most plaintiffs are also financially vulnerable because the benefits in dispute are used to replace income and the insurance companies are very much aware of this vulnerability."
However, it is important that these cases be advanced to trial in the right circumstances. Otherwise insurance companies may make modest settlement offers to plaintiffs (or no offers at all), knowing that because of their financial hardships and the associated risks with a trial— for example, if plaintiffs are unsuccessful they are on the hook for adverse costs which typically exceed past benefits owing — a person might be motivated to resolve their case on unfavorable terms
Systemic court delays are another barriers for LTD claims. With an already backlogged court system further beleaguered by the COVID-19 pandemic, criminal trial dates and urgent family matters pushed civil cases to the back of the line. Further, for portions of the last two years, there have been no jury trials and motions to proceed by judge alone are difficult to win. This was the experience with Birman and Jackson's LTD case, which was adjourned twice before finally being heard over a year after it was first scheduled, adding significant cost to the process. The case was first given a trial date of March 2021 and, hoping to avoid delay, the Plaintiff moved to strike the jury but was unsuccessful in her motion.
The insurance company in this case insisted on a jury trial, calling it "essential to its strategy for the defence of this action" based on 375 hours of covert surveillance of the plaintiff, none of which showed her engaged in any activities inconsistent with the symptoms of her injury. The risk of this kind of invasiveness in litigation is another barrier to continuing to trial, however as Jackson notes it's that type of conduct that may be considered when a jury makes an award for extra-contractual claims.
"To be successful in advancing a claim for aggravated damages, you have to establish that the plaintiff suffered mental distress – that the plaintiff's mental health or psychological wellbeing has suffered as a result of the breach of the contract and the loss of the benefit. For punitive damage claims, the court is looking at the conduct of the insurance company in denying the claim (breaching the contract) — how was it handled by the insurance company? Did they act in a malicious or oppressive way that departs markedly from what we would expect them to do when handling a claim?"
In his closing address to the jury, Birman stressed the insurance company's "excessive and irrelevant surveillance," along with numerous examples of how they "failed to consider available medical and vocational evidence, including that of its own medical experts," as grounds for a finding that the company had breached its duty of good faith and caused the plaintiff mental distress. The jury, with the judge having provided them with the law, came back with an award that reflected its view of the insurance company's conduct and handling of this claim.
"The challenges in bringing these cases are significant but not insurmountable," Birman sums up. "It's important to keep these extra-contractual claims top-of-mind because they have the potential to level the playing field to some degree and insurance companies need to be aware they present real economic and reputational risks to them."
Thomson Rogers is one of Canada's largest litigation firms. For over 85 years we've been leaders in personal injury law, family law, civil, municipal and land use litigation.