Six Ontario automobile insurers have been named in a series of class-action lawsuits by accident victims who are seeking millions in benefits they say they were denied because the insurer improperly subtracted the harmonized sales tax from their benefits packages.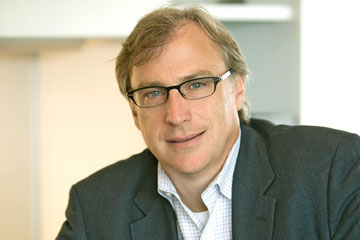 The claim also accuses the Financial Services Commission of Ontario of turning a blind eye to the practice of the insurers after they were notified that their policies regarding the HST were not being followed properly.
Acting for the insurance claimants is Paul Harte of Harte Law PC, Kevin Kemp of Kemp Law PC in Alliston, Ont. and Jay Ralston of Murray Ralston PC in Barrie, Ont.
Harte says that, aside from the class-action lawsuits, the issue will require a response from the provincial government. He says it is a widespread industry practice and they are still investigating in order to add insurers to their list.
"You cannot sell auto insurance in this province without a licence from FSCO," Harte says. "So, if the government wanted to stop this practice, they could stop it immediately by directing FSCO to take disciplinary action against the insurance companies that continue this practice and ultimately threaten their licence to sell insurance."
NDP member Gurratan Singh has expressed interest in the issue, says Harte, but he has not heard anything from the Liberals or Progressive Conservative Party.
"We certainly hope that the new government has a lot more concern for the little guy — the small individual that's injured in these accidents, because there are over 60,000 a year in the province that are injured," says Ralston. The six claimants have claimed "general, special and aggravated damages" of $100 million each, for "personal injury costs and economic loss," which would total $600 million.
According to an email from Teri Lehmann of Intact Insurance Company, which was part of a media brief provided by lawyers for the class action claimants, Intact modified its system so that HST no longer comes out of its customers' benefits.
Ralston says Belair has also reimbursed some of its customers who were charged the HST.
In 2016, on behalf of the Ontario Trial Lawyers Association, then-president Adam Wagman wrote to CEO and superintendent of the FSCO, Brian Mills, to alert him of the practice by insurers regarding the HST.
Ronald Bohm, president of the OTLA, says that prior to that, members raised the issue within the OTLA.
"While individually they were often small amounts, it seemed like it was wrong and it ought not to have been taking place," he says. "So, once we looked into it a little bit, [we] realized that the concerns were well founded."
Bohm says the FSCO told the OTLA it was aware insurers had been misapplying the HST, that it had contacted them and those insurers had ensured the regulator they would not subtract the HST from benefits in the future.
In two 2017 decisions from the Ontario Licence Appeal Tribunal, Aviva was forced to pay the HST for injury claimants. In another Licence Appeal Tribunal decision between an injured claimant and the Motor Vehicle Accident Claims Fund, adjudicator Ian Maedel wrote, "It has long been FSCO's policy that H.S.T. is payable in addition to any rehabilitation benefit."
Responding to a request for comment, Aviva said via email that it is seeking clarification from the government on how the tax is applied to its customers.
"In fact, this is part of our commitment to continually explore ways to reduce or eliminate complexity for them and to increase trust in the insurance industry overall. We exist to help our customers in their time of need," says Aviva Canada spokesman Fabrice de Dongo.
As the issue is before the courts, it is inappropriate to comment on the details, says de Dongo. In an emailed statement, Sarah Kennedy, director of corporate communications for Royal & Sun Alliance Insurance Company of Canada, which controls Unifund Assurance company, said, "As this matter is before the court, we cannot provide comment."
Certas Home and Automobile Insurance Company is controlled by Desjardins. Its spokesman, John Bordignon, said via email that the company was "unable to comment further." Intact Insurance Company, Belair Insurance Company Inc. and Allstate Insurance Company of Canada could not immediately provide comment.
Malon Edwards, senior communications officer for the Financial Services Commission of Ontario, said via email, "FSCO is aware of the statements of claim involving FSCO. As the matter is before the courts, FSCO is unable to comment further."