The firm touts it has had women in leadership since the early 1970s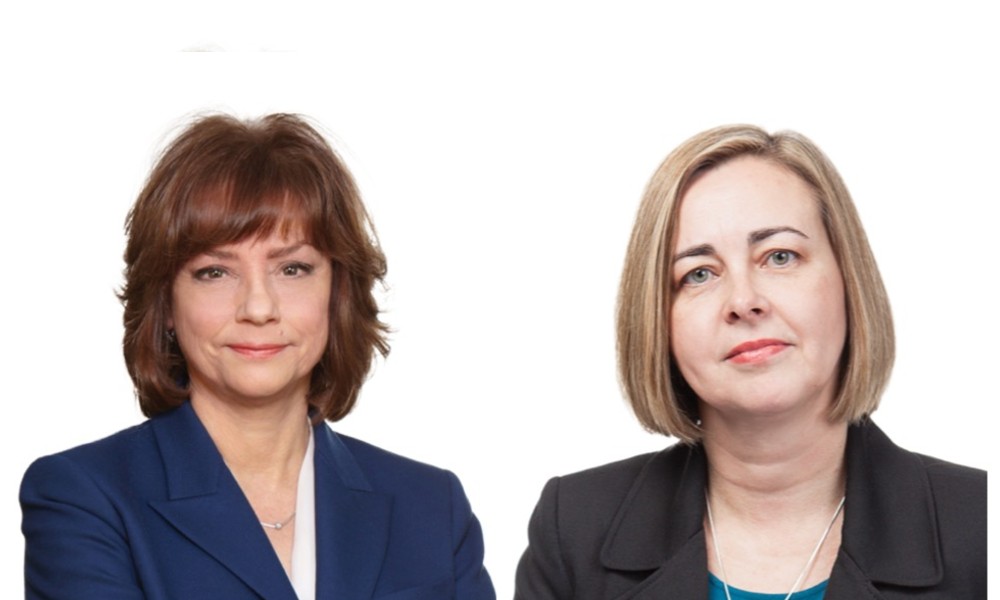 Lerners LLP firm chair Graham Porter announced the promotion of Anne Spafford to Toronto managing partner, while Tammy Ring is the Toronto office representative on the executive committee, effective Jan. 1.
In a news release from Lerners, London, Ont.-based managing partner Porter commended the two lawyers for their "proven track record of success and leadership," which is expected to help the firm achieve "success in Toronto and beyond." The firm said the new leadership is in keeping with its commitment to supporting women in leadership since the early 1970s.
SPAFFORD IS A 'RESPECTED LITIGATOR' IN HEALTH LAW, PROFESSIONAL REGULATION AND INSURANCE DEFENCE
Spafford, who has been with Lerners for nearly two decades now, has been a partner since 2003. In the firm's health law group, she has served as deputy leader, as well as the head of the high severity team.
A holder of a nursing degree from Université Laval, she is known for her work in health law and in professional regulation. She has trial experience in medical malpractice cases and in discipline cases involving physicians and other health professionals.
She also focuses her practice on insurance, having defended municipalities from negligence claims and municipal police from defamation and detention suits.
She sat on the boards of The Advocates' Society and of the Wychwood Park Ratepayers Association. She is fluent in both English and French, and has been called to the bars of Ontario and Massachusetts.
RING IS A 'PASSIONATE ADVOCATE' FOR CLIENTS AND FOR HER COMMUNITY
Ring joined Lerners in 2008, becoming a partner in 2010. She has led the Toronto plaintiff personal injury group since 2014.
Her work has been noted for its "consensus building, leadership and achieving results." She also actively mentors and volunteers for community initiatives. She is a member of the Ontario Trial Lawyers Association.