Queen's Law initiative helps lawyers, court staff track procedural changes in courts and tribunals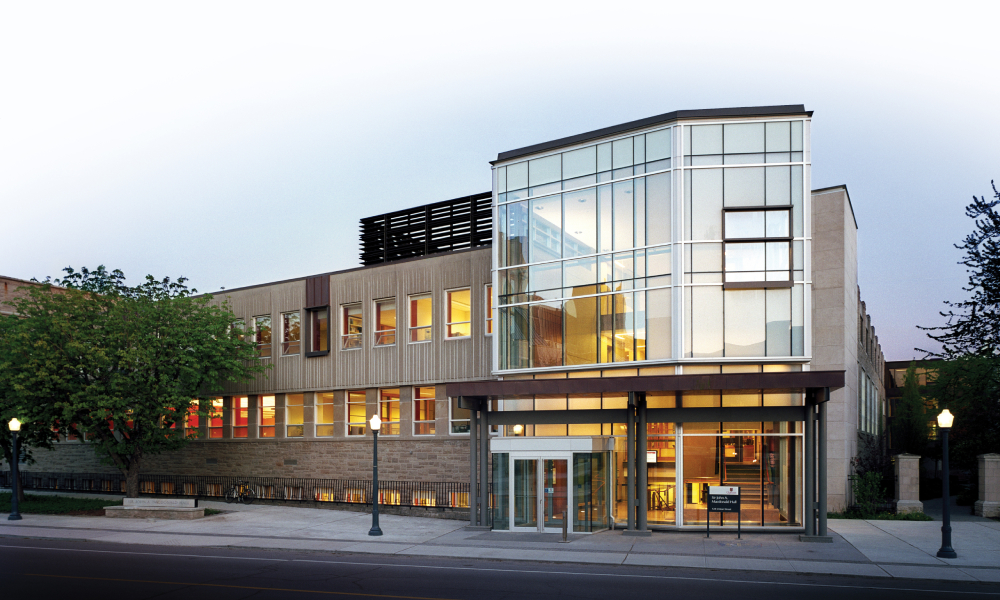 Alyssa King, assistant professor at Queen's University Faculty of Law, has launched a webpage documenting COVID-19-related developments in court and alternative dispute resolution procedures across Canada.
The resource, found on the Conflict Analytics Lab's website, aims to track and archive procedural changes in federal, provincial and territorial courts and administrative tribunals for lawyers, court personnel and journalists, as well as for researchers seeking to understand the impact of the COVID-19 pandemic on justice systems around the globe.
Back in March King had been posting procedural updates to the website for her Civil Procedure course when she got the idea that this information could be useful to audiences beyond her students. She then went on Twitter, using the hashtag #civpro, to see whether people were interested and received a positive response.
"I want to help people trying to respond to the procedural emergency that follows from the public health emergency," King told Lisa Graham of Queen's University News.
Samuel Dahan, fellow assistant professor at Queen's Law and director of the Conflict Analytics Lab, agreed to position King's "COVID and the Courts" webpage on the lab's website so that it could reach a broader audience.
King noted the connection between the efforts of courts and ADR providers to continue offering services amid the pandemic and the lab's use of online ways to promote access to justice, such as through the lab's MyOpenCourt, an AI-powered platform that aims to connect people with employment issues with free legal support.
King stressed that the needs of courts differ from the needs of ADR providers in certain ways. For instance, courts are open to public scrutiny, while not all ADR providers are subject to the same scrutiny, she said.
"That adds another piece to the access puzzle," said King. "It's hard enough to assemble the judge, lawyers and parties, but courts also need to find ways to let the public in."
King encourages other proceduralists to submit posts to the webpage. Some of her students have offered to help King maintain the online resource, including Paul Burry, her Civil Procedure student, and Carlos Faustino, her Contracts student.
King holds a JD and PhD from Yale Law School and is a member of the New York bar. She has performed editing roles for the Yale Law Journal and for the Yale Journal of International Law. Her teaching and research topics at Queen's Law include courts, arbitration, collective litigation, contracts, civil procedure and international law.