The late AG, Ian Scott, abolished QCs but kept his grandfathered QC when he returned to practice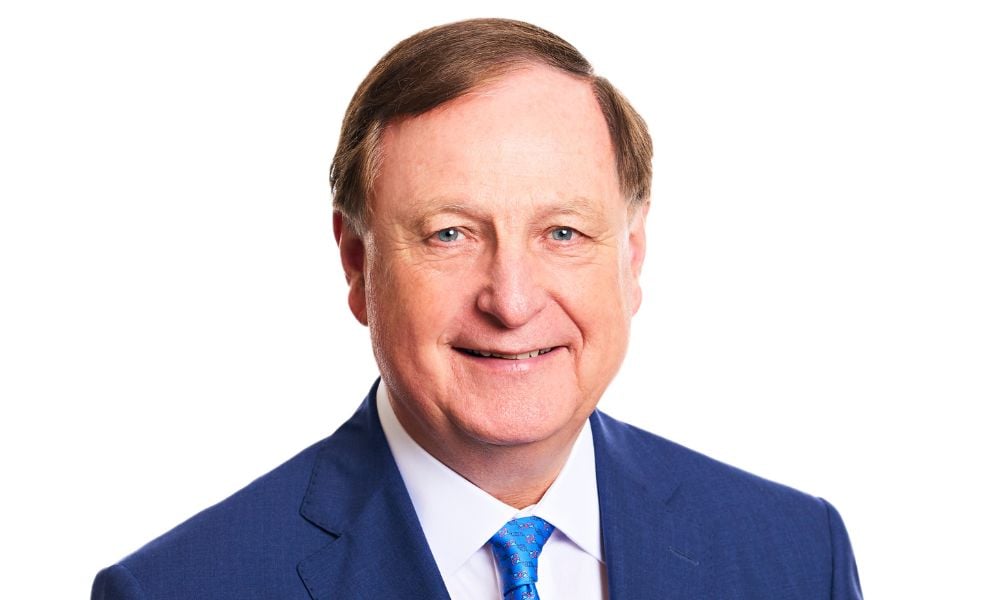 A veteran litigator's call for Ontario to reinstitute the King's Counsel designation appears to be gaining significant professional support.
John Campion, currently a partner at Toronto's Gardiner Roberts LLP, recently posted his views on LinkedIn, where comments have been uniformly positive.
Perhaps that's because Campion knows of which he speaks: he's been practising for 50 years, including 44 at Fasken Martineau Dumoulin LLP, where he was chair of the litigation department from 1992-96. A four-time bencher between 2000-15, he was president of the Federation of Law Societies of Canada from 2008-12.
Campion's vision, however, differs from tradition.
"A KC designation should not be solely honorific but should be based on merit with quality control."
Barry Leon, an arbitrator and mediator at Arbitration Place in Toronto and 33 Bedford Row in London, is of a similar mind. Leon practised litigation and dispute resolution at Torys LLP in Toronto for 35 years before becoming head of Ottawa-based Perley-Robertson, Hill & McDougall's international arbitration group from 2009-15.
"The process would need to be independent of patronage and based on a true assessment of the applicant's abilities and character along the lines of the system for selecting KCs in England and Wales, which involves, as I understand it, a comprehensive application."
The late Ian Scott, himself a QC and then the province's attorney-general, abolished the designation in 1985.
"Scott always maintained his opposition to formality," Campion says.
But allegations of politicization and cronyism had long plagued the appointment process.
Anecdotally, the story goes that Scott, a Liberal, abolished the designation because he didn't "want to make choices among the 10,000 Liberal lawyers who had been ignored by the Conservatives for all the years they were in power."
The story dovetails with the account Jack Siegel, a labour and employment partner at Blaney McMurtry LLP in Toronto, gives of former Conservative AG and Ontario Chief Justice Roy McMurtry's response to a question about his bestowing a QC on a labour relations lawyer closely tied to the NDP.
"Please understand that every now and then, we do need to give out one or two of these on the basis of merit," McMurtry is said to have replied.
Still, Campion notes that Scott kept his QC (which he obtained before the abolition) when he returned to practice. Scott's reversion to the designation, Campion believes, demonstrates its value.
"Because a KC designation creates a recognized community of barristers who are leaders in the community, it helps the community and the profession to recognize their own and is particularly valuable for lawyers who practise in national and international arenas."
Reinstituting the KC for Ontario barristers (in Campion's vision, it would not be available to solicitors) would put the province's lawyers on an equal footing with competitors in the international arena.
"KC's abolition is a competitive disadvantage for Ontario lawyers in some venues," Campion says. "One need only look at the success that British KCs have enjoyed in getting litigation and arbitration work in the Caribbean, Africa, South America, Miami, Singapore and Hong Kong, to name just a few of the important centres where Canadians compete for barristers' mandates."
Leon, who has experience in the international arena as a judge of the High Court (Commercial Division) of the Eastern Caribbean Supreme Court in the British Virgin Islands from 2015-18, agrees with Campion's evaluation.
"The KC, which has by far the greatest 'brand' acceptance globally, is internationally recognized as a mark of distinction. As a judge in the Caribbean, where many international lawyers appeared before me, I can say that person for person, those who had a QC were very good lawyers, and the designation identified them as such instantly."
Leon also believes that the KC designation would help Ontario lawyers attract more international litigation and arbitration work.
"It surprises me that our top litigators and arbitrators don't get as much work as they should in other parts of the world. Because the KC designation will be readily recognized outside of Ontario, it will increase our lawyers' chances of being retained. The brand is so well established, particularly in Asia and Africa, that clients from these countries who are involved in commercial litigation believe that a lawyer without a KC has less standing."
Eric Penz practised in Bermuda and was a disputes partner at Norton Rose Fulbright Canada LLP for some ten years. Over the last five years, he has had considerable experience in litigation and arbitration proceedings in the Middle East and shared his concurrence on LinkedIn.
"The KC designation carries significant weight internationally, and not having it in Ontario puts Upper Canadian barristers at a distinct disadvantage internationally. This is not only for matters abroad but even for international arbitrations being held at Toronto."
From a national perspective, Ontario is the only Canadian common-law province that doesn't designate KCs (Quebec has its designation).
"From that perspective, KCs are consistent with the move to national mobility," Campion says.
The arguments are compelling.
"I don't see any reason not to do it," Leon says.