Awardees to be graduating law students most likely to positively influence equity, social justice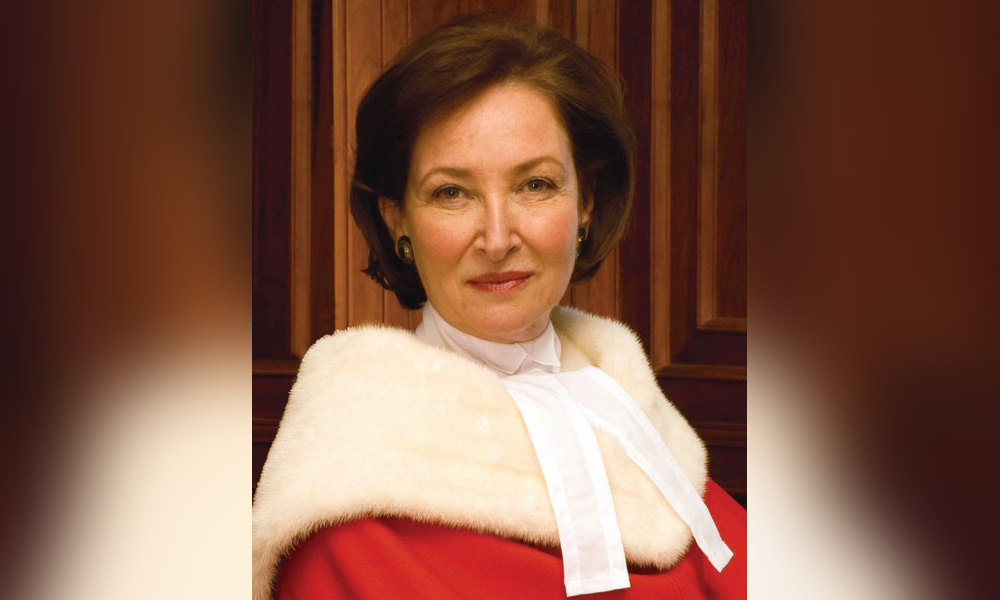 The Royal Society of Canada announced its new annual Justice Rosalie Silberman Abella Prize, valued at $1,000, on July 1: her 75th birthday and the date of her retirement from the Supreme Court of Canada.
The organization, which named the prize after Abella in recognition of her legal, judicial and intellectual contributions and efforts to promote equality and equity, will present the prize annually. It will be awarded to a graduating student from every Canadian law school who is most likely to positively influence equity and social justice in the country or beyond. The inaugural winners to be announced in spring 2022. Abella was elected to the Royal Society of Canada in 1997.
"The idea of this prize arose spontaneously among admirers of Justice Abella's historic contributions to law and leadership in Canada," said Jeremy McNeil, president of the Royal Society of Canada, in the press release.
Abella served as chairperson and author of the Ontario Study on Access to Legal Services by the Disabled in 1983 and as sole commissioner of the 1984 federal Royal Commission on Equality in Employment, in which role she developed the term and concept of "employment equity." This work has benefited the Supreme Court of Canada in its first ruling addressing equality rights under the Canadian Charter of Rights and Freedoms in 1989, as well as governments around the globe.
Abella joined the Ontario Family Court in 1976 as the first pregnant person and the first refugee appointed to the bench in Canada, then the Ontario Court of Appeal in 1992, and the Supreme Court of Canada in 2004 as the first Jewish woman appointed to the highest court.
Abella will act as Pisar visiting professor of law at Harvard Law School as of July 1, 2022 for a three-year term and as a distinguished visiting jurist at the University of Toronto Faculty of Law as of January 2022. She has also served as chairperson of the Ontario Labour Relations Board and of the Ontario Law Reform Commission, as co-chairperson of the University of Toronto Academic Discipline Tribunal, as commissioner of the Ontario Human Rights Commission, as vice-chairperson of the board of governors of the National Judicial Institute and as Boulton visiting professor at McGill University Faculty of Law.
Abella has been a member of the Ontario Public Service Labour Relations Tribunal, of the Premier's Advisory Committee on Confederation and of the Canadian Judicial Council's Inquiry on Donald Marshall, Jr.