Lawyers say Ontario's class actions process, which is currently being reviewed, could benefit from some streamlining and efficiencies to move cases along more quickly and avoid duplicate litigation in other jurisdictions.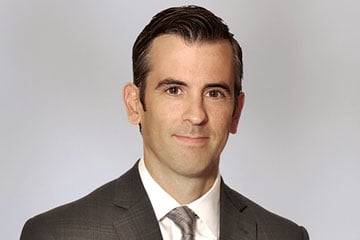 Lawyers say Ontario's class actions process, which is currently being reviewed, could benefit from some streamlining and efficiencies to move cases along more quickly and avoid duplicate litigation in other jurisdictions.
As Ontario celebrates the 25th anniversary of its Class Proceedings Act, the Law Commission of Ontario has launched a comprehensive review to ensure the goals for which it was designed are achieved and that it meets current needs and demands.
The legislation was enacted in 1993 to offer greater access to justice, provide judicial economy and modify behaviour. In March, a quarter-century later, the LCO called for stakeholder feedback.
"When the legislation was drafted, I think there were a lot of unknowns," says class-action lawyer Craig Lockwood, a partner with Osler Hoskin & Harcourt LLP and its signatory for an ad hoc defence counsel group made up of class-action defence lawyers who created a joint submission.
Through the benefit of experience, Lockwood says, there is room to improve the legislation to make it more efficient and effective.
"I don't think it's a case of a wholesale fundamental rewriting of the legislation; I think it's just improving," he says.
In addition to putting a call out for submissions, the Law Commission of Ontario collected evidence and has done empirical analysis, and writing of the report aimed to be released early in 2019 has begun, says its executive director, Nye Thomas.
While he wouldn't say what aspects of the Class Proceedings Act the submissions were most concerned with, he did say that it was felt, overall, that the legislation works well. Some suggested some tweaks in the legislation, while others were looking for more substantive changes, says Thomas.
"The Class Proceedings Act is 25 years old; it hasn't been looked at comprehensively during that period," Thomas says. "We're going to look at each piece of legislation individually and then collectively and decide where we think legislative change may be appropriate. Just because we're doing a project doesn't mean the act be replaced and that there will be a whole raft of changes."
Ultimately, he says, it's up to the provincial government to reject or accept any or all of the commission's suggestions.
In its submission, Lockwood's ad hoc group decided to focus on costs, delay, access to data and information, when class actions are launched in multiple jurisdictions and the appeal process.
Ontario has a two-way cost rule, while other provinces take the perspective that imposing costs upon the plaintiffs would discourage class actions and limit access to justice, one of the primary pillars of class actions.
But the defence lawyers say that class actions are significant for defendants and there needs to be a mechanism in place to allow them to recoup some of their expenses. Costs, says Lockwood, also help to prevent claims that are unmeritorious.
Multi-jurisdictional class actions can bog down the process significantly, says Danielle Royal, a partner at Stikeman Elliott LLP, where she is active in its litigation and dispute resolution group in Toronto. When similar actions are launched in different provinces and different countries, it becomes a challenge to co-ordinate everyone's timelines along with those of the courts.
Much of Royal's work focuses on competition law and involves class actions focusing on allegations of price fixing and price-fixing cartels — which involves multiple defendants, including foreign defendants.
"When those actions are started, they inherently take longer because you're having to serve people outside of the jurisdiction" and organize court times with the many different defendants, says Royal. Layer on top of that action launched in several places and the moving parts can be a challenge to co-ordinate, leading to significant procedural delay, she says.
"I think a process where you didn't have the same actions started by different people in different jurisdictions would go a significant way to speeding things up."
That is then set against the backdrop of the Supreme Court of Canada's Jordan decision, which limits the amount of time an accused facing criminal charges should wait for trial. Criminal matters are then given priority over those often protracted, complicated class actions that may be repeated in several provinces.
"This is a regime that is supposed to be put in place in order to enhance judicial efficiency, so I do think there's room for improvement," she says.
The appeal process is another area the defence lawyers say can be improved, says Lockwood. Plaintiffs unsuccessful in the certification process have an automatic right to appeal to the divisional court. If unsuccessful there, they then have the option to appeal to the Ontario Court of Appeal, he says, adding that many seek appeal at both levels so the divisional court is redundant.
Lockwood says there's a big gap in the process after a class action is settled. Defendants don't typically have much involvement in the claims administration process and don't have access to take-up rates, he says. Lockwood would like to see more communication so that defendants can access that information to see who the settlements are benefiting.
Including a suggestion that the legislative framework allow the provinces to interact with one another to manage class actions was rather optimistic, says Lockwood, pointing out that there clearly is a desire to avoid redundant proceedings.
Jean-Marc Leclerc, a partner at Sotos LLP in Toronto, says an examination of class action legislation has been a long time coming, having taken some time to get off the ground, although he says he's not confident that reform in this area is at the top of the agenda of Ontario's new Conservative government.
The plaintiff class-action lawyer spoke to academic researchers involved in the reform process and his firm made a submission. His primary concern is that of costs and the possible impact that could have for potential plaintiffs in launching class actions.
"We're seeing more and more jurisdictions in Canada moving to a no-costs regime," he says, pointing to Quebec and the federal court, where plaintiffs are not subject to paying costs versus Ontario where they are. "One of the major points that I think needs changing in Ontario is a shift to a no-cost regime, kind of to keep with the times" and in line with some of the other Canadian jurisdictions.
He dismisses the notion that costs prevent class actions from coming in from every direction because any action without merit, he says, is a waste of the lawyer's time.
"We obviously have to balance risk and we have to consider access to justice," he says.
British Columbia, as well, does not impose costs on plaintiffs. In addition, on Oct. 1, the western province introduced an opt-out process for residents of both the province and out-of-province class members, meaning individuals are part of the class unless they opt out, no matter where they live in the country, Leclerc says. Previously, only out-of-province residents had to opt in to be part of the class, he adds.
The end result is that British Columbia will potentially become a very attractive jurisdiction for bringing national class actions on a no-cost basis, he says.
Lockwood's group would also like to see increased attention upon who is named in a class action. He says complications occur when defendants aren't properly named. The group says class actions could have a significant impact upon an organization, and naming every possible defendant can unnecessarily complicate and slow down the process.
Another approach that unnecessarily burdens companies, he adds, is when a class action is started but then stalls and it sits on the books for years with no activity.