Animal rights groups alleged coyote hunting contest proceeded without written authorization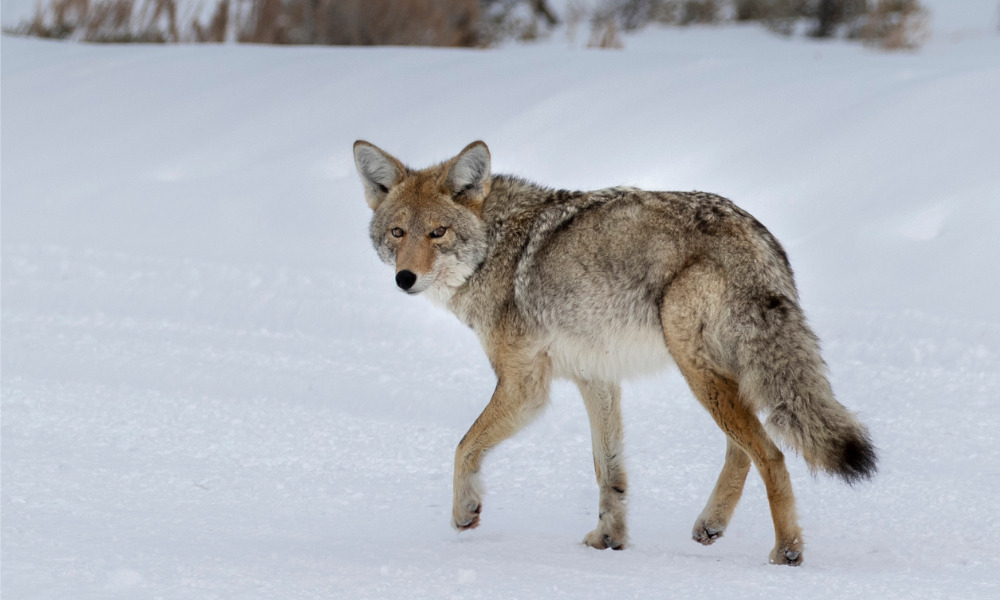 Three animal rights groups filed a lawsuit against the Ontario government for allowing a coyote hunting contest last month.
In their application for judicial review, the Animal Justice, Fur-Bearers and Coyote Watch alleged that the minister of Northern Development, Mines, Natural Resources and Forestry allowed a hunting shop located near Belleville to hold a coyote hunting contest from Feb. 1 to 28 even though the store or participants did not receive written authorization.
The animal rights groups claimed that the minister's decision constituted a violation of s. 11 of the Fish and Wildlife Conservation Act, which prohibits hunting for gain, inducing others to hunt, or paying or accepting a bounty unless the minister has issued a written authorization.
"Animal Justice and a number of other groups have repeatedly urged the minister to comply with the Fish and Wildlife Conservation Act, but our efforts have been largely ignored," said Kaitlyn Mitchell, Animal Justice staff lawyer. "Because this cruel contest appears to be in direct contravention of Ontario's hunting and conservation law, our groups have no option but to go to court."
The animal rights groups asked the Ontario Divisional Court to declare the decision void and of no force or effect. In the alternative, the groups requested a declaration that the minister acted erred in law or without jurisdiction for allowing the coyote hunting contest to proceed without issuing any written authorization.
"No one is above the law, and when governments violate laws designed to protect animals and ecosystems, they must be held to account," Mitchell said.