Ontario's appeal would have rewritten decades of common law governing crown liability, says lawyer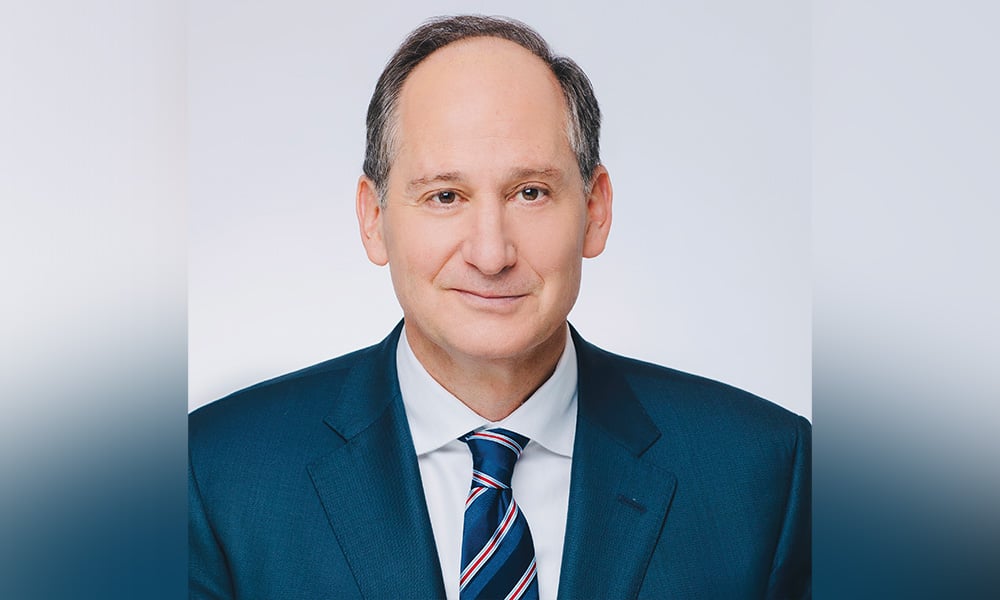 In a recent decision, the Ontario Court of Appeal examined the scope of the new Crown Liability and Proceedings Act (CLPA), dismissing the Ontario Government's appeal which would have eliminated the distinction between policy and operational decisions in the determination of governmental liability.
Since its enactment, there has been concern from the bar and civil society groups that the CLPA was a "complete rewrite" of around 50 years of law governing crown liability in tort, says Jonathan Lisus, who acted for the Canadian Civil Liberties Association, an intervenor in the case. The common law set a distinction between governmental policy decisions and decisions that are operational in nature. A government cannot be sued for harm produced by a policy decision, such as how to allocate budget funds. But if government is negligent in implementing that policy, that operational decision will produce government liability, he says.
"It's a very difficult distinction. The court notes that it's 'notoriously difficult' to identify," says Lisus, a litigator at Lax O'Sullivan Lisus Gottlieb.
The decision in Francis v. Ontario, 2021 ONCA 197 was released March 31, and reached by Court of Appeal Justices David Doherty, Ian Nordheimer and Alison Harvison Young. Ontario had appealed an April 2020 summary judgment by Superior Court Justice Paul Perell.
The class action originated with Conrey Francis, who was held for over two years on remand, awaiting trial on charges stemming from a bank robbery. Francis suffered from serious mental illness and was ultimately acquitted. But while incarcerated he was placed in administrative segregation twice for refusing to take his medication. Perell found Francis's experience in segregation was "excruciating," having been in a state of extreme anxiety, delirium and shock.
In 2017, Francis commenced the class action, which was certified in September 2018 and included other inmates held in administrative segregation in Ontario jails. Perell found the province owed and had breached a duty of care to the class and Ontario's use of administrative segregation violated the class members' ss. 7 and 12 Charter rights. Perell ordered the province to pay the class $30 million.
On appeal, Ontario argued that even if a claim of systemic negligence can be made, the CLPA bars any such claim.
The prominent case dealing with the policy/operational distinction is the 1989 Supreme Court of Canada decision in Just v. British Columbia. In that case, a father and daughter were driving through the mountains from Vancouver to the Whistler ski resort when a rock fell and hit the car, seriously injuring them. The B.C. Government argued it had a policy of protecting the highway by using nets and inspecting for unstable boulders on the mountainside, and argued the injuries were the result of that policy. But the court rejected B.C.'s argument, finding that keeping the highway safe fell on the operational side of the coin.
Perell found the CLPA did not preclude the respondent's claim for systemic negligence because the legislation merely "codified" the policy/operational distinction. He also found Ontario's conduct was operational.
In their appeal, Ontario argued that the CLPA both codified and clarified the existing law, including clarifying the line between a policy and operational matter. To back their interpretation, Ontario pointed to Seelster Farms v. Her Majesty the Queen and OLG, 2020 ONSC 4013. In Seelster Farms, the court found the CLPA had shifted the dichotomy from policy versus operational decisions, to policy and operational decisions versus decisions made in bad faith.
"The profession – and others – were holding their breath to see what the court did with this policy/operational distinction," says Lisus. "Because for the most part, government decisions which cause harm, cause harm to vulnerable people. That's the reality."
"And that was the CCLA's concern about this. And these prisoners are just graphic illustration of how society's most vulnerable face harmful consequences from government decisions. Another good example is people in long term care."
In considering the proper interpretation of the CLPA the Court cited former SCC Justice Peter Cory's comments in Just v. British Columbia: "The early governmental immunity from tortious liability became intolerable… complete Crown immunity should not be restored by having every government decision designated as one of 'policy.'"
Ontario's CLPA interpretation comes "perilously close" to adopting that which Cory warned against, said the Court of Appeal.
Those in charge of placing inmates in administrative segregation and deciding how long they will be there are superintendents and their staff, who are not in charge of formulating the policy governing their correctional institution, said the Court of Appeal. That policy is also not specific on what constitutes segregation, nor does it place limits on the practice or dictate how it is to be employed. So, when an inmate is harmed by a superintendent's negligence in the application of administrative segregation, Ontario is liable – and that result is beyond the reach of "any expanded definition of policy" in the CLPA, "as we would interpret it," said the Court of Appeal.
"That's what government accountability is all about," says Lisus. "That's what a democratic society that's governed by the rule of law is all about. If a government causes harm in implementing its policy decisions, it can be called to account by the court and the court will examine the facts and make a call whether or not the harm was caused by a pure policy decision, or whether the harm was caused by an operational decision implementing that policy."
"And in this case, they concluded that the harm was caused by the superintendents implementing a policy of administrative segregation."