New positions effective March 9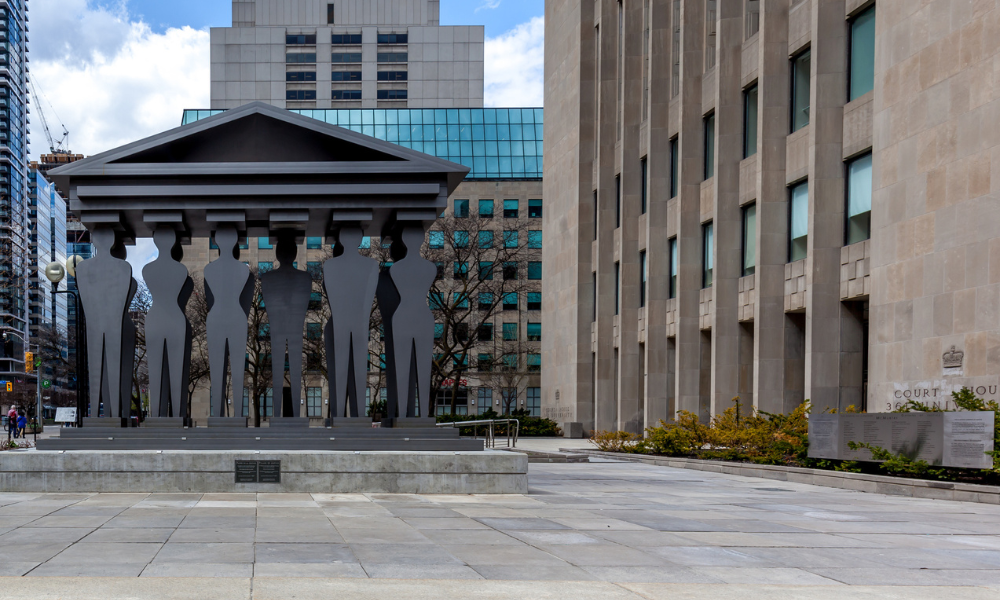 Ontario Attorney General Doug Downey has announced the appointment of a new associate judge to the superior court of justice and three judges to the court of justice.
Superior Court of Justice
Sam Rappos will sit as the new Ontario Superior Court associate judge. He has practised in the insolvency, restructuring, and litigation groups at Chaitons LLP since 2013 and became a partner in 2019. He has also worked at Borden Ladner Gervais LLP and Osler, Hoskin & Harcourt LLP. Rappos is experienced in commercial litigation, specializing in breach of contract, fraud, and debtor-creditor enforcement matters. He earned a law degree from Osgoode Hall Law school and was called to the bar in 2005.
Court of Justice
Frances Brennan, Christine Mainville, and Thomas Andrew Stinson will join the Ontario Court of Justice and serve in Kitchener, Toronto, and London, respectively.
Brennan previously served as a trial and case management team member at the London Crown Attorney's office. She has also prosecuted drug offences in London and Stratford while working full-time for the Public Prosecution Service of Canada. Brennan was a part-time faculty member and coach of the Gale Cup Moot at the University of Western Ontario from 2019 to 2021.
Mainville has previously practised criminal, penal, and disciplinary law as a partner at Henein Hutchison Robitaille LLP. Mainville was also a senior counsel at the Independent Street Checks Review, where she consulted with the public and organizations subject to an Ontario regulation on routine police controls. She previously practised criminal law in Montreal and was a law clerk for Justice Ian Binnie at the Supreme Court of Canada. Mainville was called to the Quebec bar in 2007 and Ontario in 2011.
Stinson has served as a regional senior justice of the peace in London. He also worked as a local administrative justice of the peace for Kitchener and Guelph. He was a lawyer and director of prosecutions for the Waterloo region. He has also taught at the municipal law clerk program at Conestoga College and worked as a part-time provincial and federal Crown attorney. Stinson previously practised at Gowling WLG (Canada) LLP in Kitchener and McElderry & Morris in Guelph.
The appointment of the four new Ontario judges is effective March 9.