In order to easily find information as part of e-discovery databases, issues must be coded in order to be searchable in the course of litigation.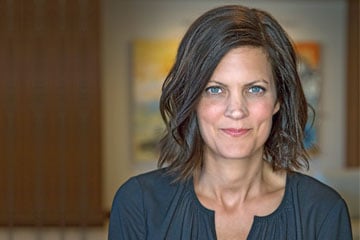 In order to easily find information as part of e-discovery databases, issues must be coded in order to be searchable in the course of litigation. Lawyers say that while this can be necessary work, it can also mean a lot of added work on the front end of a case in order to get it right.
Issue coding assigns a searchable tag to documents as part of the process of inputting them into a document database.
"One of the biggest differences between having paper-based discovery and e-discovery is the amount of work that must be put in upfront with [an] electronic database," says Jennifer Hunter, partner with Lerners LLP in Toronto. "That's where coding is so important."
Hunter says lawyers need to sit down with law clerks doing document coding to really think about how they want the database to look, what the case is, the nature of the documents and how they are going to be used in the future, which can be hard to do.
"It's hard to anticipate what you're going to use the documents for or how you want them to be organized now, as opposed to later," says Hunter. "You really need to do it upfront because it's very hard to go back later and add coding and to do what you want to do with the documents if they're not coded properly in the first place."
Anne Glover, partner at Blake Cassels & Graydon LLP in Toronto and the practice group leader of the Blakes inSource team, says it's important not to have too many issue codes as that will slow down a lawyer's review, and they become useless if any of the issues overlap as different people doing the coding could assign it to either issue code.
"I always critically think about what issue tags we need for our case and to properly define what fits within each issue tag so that there's no overlap," she says.
Glover says that because one coder can interpret a document one way and another person can interpret it another way, it's important to set up a protocol at the beginning of the process in order to describe what falls under each code to try and ensure that everyone is on the same page. That also means ensuring there is only one coding form so that nobody is creating their own.
"When we start projects like that, at the beginning we will do heavy quality control," says Glover. "If we see that someone is tagging them to an issue and someone else is taking similar documents and tagging them to a different issue, we will stop that early in the process to try to get consistency."
Glover says it's important for the lawyers to be on top of the coding, and she will have daily meetings when doing a review, noting that open communication is key to ensure that everyone is on the same page.
"If people aren't asking questions, I generally take that as a problem sign," Glover says of those meetings.
The importance of having a record of what the coding protocol was ensures that, if time passes or if someone else needs to take over the file, lawyers will know what is meant. Glover says it's also necessary if the process gets called into question.
"You need to ensure that the legal team is engaged in the document review manual and that they pay attention, that they review it and that they sign off on it so that the issues are clearly articulated and they make sense," says Lynne O'Brien, litigation lawyer and co-head of e-discovery initiatives at Norton Rose Fulbright Canada LLP.
She says that, once the team has signed off on the manual, there should be training to go through the manual to discuss the issues being coded. She adds that she likes to ensure that there is a question log so that any questions from reviewers are logged so that they can go back to them if necessary.
O'Brien says issue coding can slow down a review, which will also add to the expense. In her practice, she tends to first review documents for relevance and then whether they are "hot" documents critical to the case or not before considering whether the issuing coding is required. As well, analytics technology is making it easier to get through documents without issue coding.
Hunter says that, in her experience working on cases with thousands of documents, she would sit down with the clerk to say what she needed the documents for and the groups of documents that were needed for review in a certain way and the clerk would offer feedback on what she could do with the program.
"When it came back to do the discovery, it was like magic — it's so much better than paper," says Hunter. "But you've really got to have it coded right."
She says it's important that the person who is doing electronic coding of documents has a working knowledge of what the documents are, which is why it is helpful if they're a law clerk.
"If it's not a legally trained person, they may not appreciate what it is they're looking at and they don't know anything about the case," says Hunter.
She warns that while paperless discoveries are inherently good, lawyers need to keep an eye on costs. She says that lawyers should have conversations with clients about the fact that it can take many hours for clerks to code a large database, which can add to the upfront costs.
Hunter adds that when compared to the photocopying costs over the life of a trial, coding may still offer a cost savings.
Editor's note: On Dec. 13, 2017, Law Times updated this story regarding comments made by Jennifer Hunter and Anne Glover. In the original version of the story, comments by Jennifer Hunter were attributed to Anne Glover, and comments by Anne Glover were attributed to Jennifer Hunter.