Some reforms aimed at curbing 'kettling,' a crowd control technique used at the G20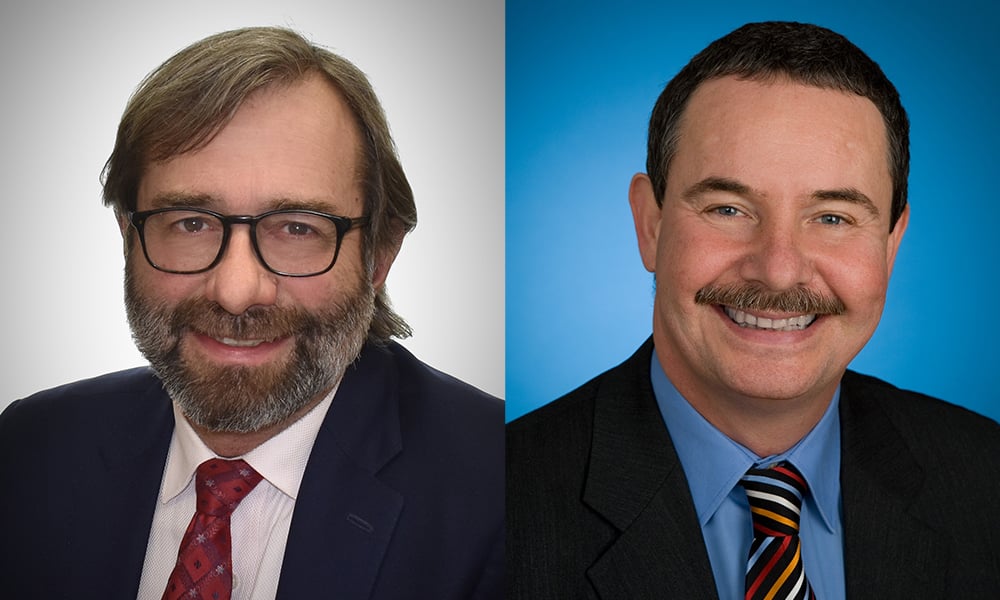 The Toronto Police have agreed to reform their methods in policing future mass protests, as part of the settlement reached in the decade-long class action lawsuit stemming from the G20 summit.
"I think many class members – and we, as counsel – from the very beginning, thought that mere financial compensation in a class action would not really capture what had happened and what needed to be done," says Murray Klippenstein, who acted for the class members.
"Financial compensation is common in most class actions," says Eric Gillespie, who also represented the class members. "This class action goes much further in terms of remedies. It offers a package of reforms; very significant changes to how policing of mass demonstrations will be conducted in the future. It also addresses the expungement of records for people who never even faced charges, but still have their names as part of police files."
The $16.5-million settlement was arrived at through a court-assisted mediation, presided over by Superior Court Justice Edward Morgan. The reforms are detailed at Schedule A of the settlement agreement, and relate to the use of containment, breach of the peace arrests, temporary detention centres and pre-protest planning.
Containment refers to the crowd-control technique used during the G20, known as "kettling," where police indiscriminately rounded up protestors into a make-shift detention pen and held them for hours. The promised reforms will implement "pretty serious kettling restrictions – to the point where, I suspect, they may never be used again here," says Klippenstein.
The police have committed to avoid the practice, unless it is "necessary to prevent a substantial and imminent risk of harm to a person, all other less intrusive reasonable alternatives been considered, and it is proportionate to the anticipated harm," states the settlement agreement. Before police use containment, they must also deliver audible warnings, provide an opportunity to disperse and allow those who have not committed an offence way to exit the vicinity, the agreement states.
The settlement provides a "new benchmark" for financial compensation and alternative remedies to avoid similar events in the future, says Gillespie. Most comparable cases occurred in either the U.S. or the U.K. and the agreed-to compensation exceeds similar U.S. settlements, Gillespie says.
"In Canada, fortunately, we don't have a long history of these types of cases," he says. "As we all know, normally, Canadian damage awards are smaller. So that alone, I think speaks very well on behalf of the class members in terms of the outcome here."
The agreement develops standards for temporary detention centres that the police have agreed to adhere to in the future. The detention centres must be sufficiently resourced so that they will ensure "prompt processing of detainees," ensure detainees will have "ongoing and timely individualized assessments" of the necessity to continue holding them, "ensure strict compliance with legal requirements relating to searches" and comply with provincial standards for detention facilities. The agreement also requires the police "appropriately address" food and water, access to medication, bathroom privacy, physical comfort, temperature, access to counsel, treatment of minors, and treatment of LGBTQ detainees."
The police must also allow those detained to continue protesting once released.
The legal lynchpin of the case was the fact a police officer needs "individualized suspicion of a crime" to make an arrest, says Klippenstein.
"Surrounding 400 people with riot police in a circle is an arrest which obviously doesn't meet that requirement," he says.
Klippenstein adds that applying that legal requirement to a situation as chaotic as the G20 protests, where some among the protestors were engaged in deliberate property destruction was "legally, quite tricky." The police's lawyers fought against certification, all the way up to the Supreme Court of Canada, arguing that with vandals embedded in the crowds, their reaction was justified and there was too much variation among the parties for a class action to be appropriate.