'Twitter has effectively become a public arena in our democracy:' law prof and filmmaker Joel Bakan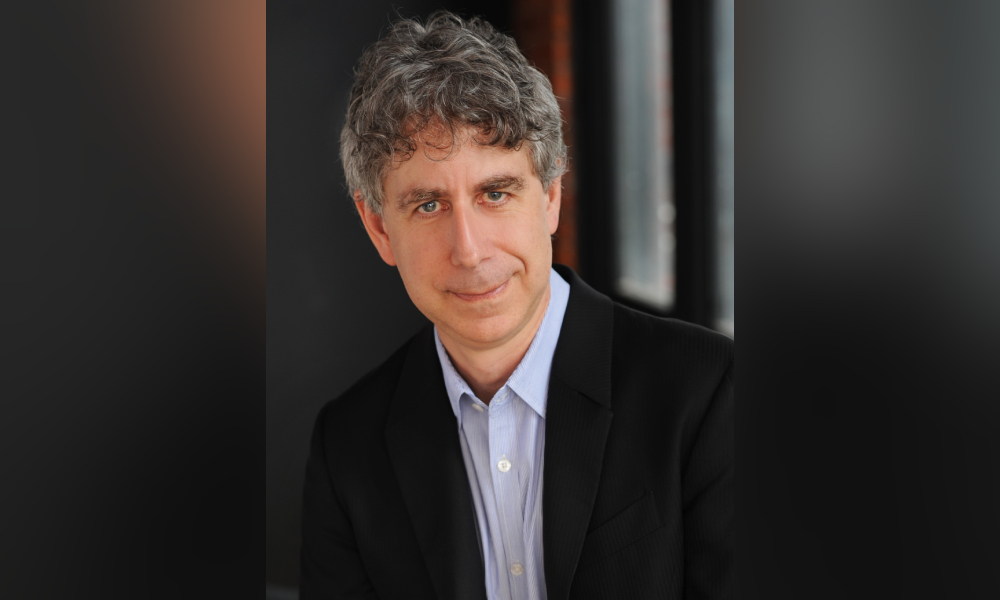 The filmmakers behind the sequel to the iconic 2003 documentary The Corporation have brought two applications to Ontario's Superior Court, after Twitter refused to allow them to promote the film on the platform.
Twitter denied The New Corporation the ability to promote tweets featuring the film's trailer because it was deemed offside various Twitter policies restricting political content, cause-based advertising, inappropriate content and targeting of sensitive categories, according to the application. But as platforms such as Twitter have assumed an essential role in facilitating the public square, the applicants argue major social media companies and the Canadian government have an obligation to regulate how these platforms treat user content, with an eye to s. 2(b) of the Charter.
"Twitter has effectively become a public arena in our democracy," says Joel Bakan, director, writer and executive producer of the film. "Prime Minister Trudeau has 5.6 million Twitter followers and makes all his key announcements on Twitter. The Superior Court, where we filed, has been using Twitter to make all of its announcements."
"So our governments themselves, and our public institutions themselves, have treated Twitter as though it's the sort of putative Town Square in our democracy… and so we're saying that actually imposes some obligations on government to make sure if that is the town square, that people aren't arbitrarily excluded from speaking on it."
The application aimed at Twitter seeks various orders and declarations, including that the policies cited in the refusal violate the doctrine of public policy and breach good faith, under contract law, and that the respondents' freedom of contract does not license the inclusion of these polices in their user agreement.
The applicants also seek an order declaring that s. 2(b) of the Charter requires the Government of Canada to take legislative action to protect freedom of expression on Twitter and other social media platforms. The legislation and regulations should be guided by the principles the courts have established for interpreting s. 2(b), said the application. The legislation should also account for the fact that these platforms have their own s.2(b) rights and interests and can ban or prohibit certain kinds of speech.
The applicants accept that Twitter must be able to restrict that which Supreme Court of Canada jurisprudence has said should be restricted, such as hate speech.
"What needs to be protected is speech that lies at the heart of our democratic discourse: speech about ideas, speech about social justice and social injustice – what our Supreme Court has identified as very high valued speech," says Bakan, who is also professor of law at the University of British Columbia.
"And I think we're really fortunate in Canada to have a very nuanced Supreme Court of Canada jurisprudence on this."
The applicants point to the Supreme Court's 1993 decision, Haig v. Canada (Chief Electoral Officer), to argue the Canada has a constitutional duty to protect "high value speech" on platforms such as Twitter. In that case, Justice Claire L'Heureux-Dubé said that in certain cases, "positive governmental action" may be required, "for example … legislative intervention aimed at preventing certain conditions which muzzle expression." Also, in Baier v. Alberta, Justice Marshall Rothstein said that the s. 2(b) case, Dunmore v. Ontario (Attorney General), had "created a 'positive entitlement to government action'… in exceptional cases," said the application. The applicants add that this is one such exceptional case.
Canada must ensure Twitter is open to all, and to all expression the courts would protect from government intrusion, said the application. Twitter's policies, "if rooted in state action" would not make it past the "minimal impairment stage" of the Oakes test, but would be struck down on the "basis of overbreadth."
The applicants also argue that if Canada fails to regulate Twitter, it would "cede authority over Canadians' high value expression" to a foreign corporation, operating in a jurisdiction where governments "have limited power to regulate speech on social media platforms… and do not have constitutional duties to do so."
"The other side of the argument is to say that contract law has a role here," says Bakan.
"Our basic argument there is that, as a result of cases like [Hill v. Church of Scientology of Toronto] and [R.W.D.S.U., Local 558 v. Pepsi-Cola Canada Beverages] our Supreme Court of Canada has said that the common law of contract, of tort, of property – that all of common law is subject to the Charter by virtue of s. 52 of the Constitution Act, 1982."
The "ghost that haunts" the case is that former U.S. President Donald Trump is also suing Twitter for banning him, says Bakan.
"I want to be really clear that this case is fundamentally different than Donald Trump's… Donald Trump is taking the extreme position of saying that Twitter is subject to the Constitution of the United States. We are not saying that," he says. "Twitter is taking the extreme position that the Constitution is entirely irrelevant to what it does. What we're trying to do – in a very Canadian way – is come up with a compromise – come up with a middle ground."
"Twitter is not subject to the Constitution, the Canadian government is. And it has certain obligations, under the Charter, to regulate Twitter. And while Twitter isn't subject to the Constitution, our common law is. And as a result of that, Twitter has certain obligations in terms of what it can and what it can't let onto its platform."