The Criminal Lawyers Association has launched a clothing drive to collect used barrister gowns at its spring conference in June and is calling on its peers to help save young lawyers the more-than-$500 investment.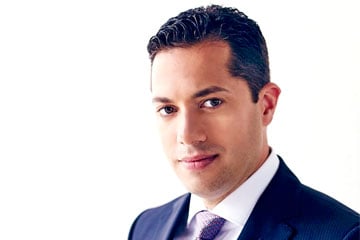 The Criminal Lawyers Association has launched a clothing drive to collect used barrister gowns at its spring conference in June and is calling on its peers to help save young lawyers the more-than-$500 investment.
Toronto criminal lawyer Daniel Brown says the idea was hatched when a soon-to-be-called lawyer took to Twitter to request a robe to borrow for their call to the bar, which is coming up in June. On top of the $1,400 to write both barrister and solicitor licensing exams, $2,800 to article and the $250 call-to-the-bar fee — the fees listed on the Law Society of Ontario's website — they were looking to dodge paying another $185 plus HST — the cost of a bar call gown rental from popular gown seller Harcourts. Altogether, a women's barrister combination gown, waistcoat, wingtip collar shirt and reversible barrister tab totals $1,080.25 at Imperial Robes Limited, an Ottawa store.
"There's a huge cost to being called to the bar. Obviously, a lot of young lawyers are coming out of law school with extraordinary debts, more now than ever before," says Brown.
Brown, who is a vice president at the CLA, saw the online conversation, learned that many of his peers were willing to donate money to subsidize the gown rental and it occurred to him that they could collect unwanted used robes to give to new calls as well. The CLA's executive committee launched the clothing drive and Brown says they plan on collecting them at their spring conference on June 8.
"We figured it was a good idea to do in the spring convocation before our students get called to the bar," says CLA assistant secretary Lori Anne Thomas.
Thomas says the initiative is useful for those who attended the Law Practice Program instead of articling, because they typically do not have coverage or benefits that will cover their robes.
"This was a way our members could give back to those coming up and new colleagues to be and give them an opportunity to start off with a little less debt," she says.
In Ontario, lawyers are required to wear robes when appearing for trials, motions and appeals in the Superior Court of Justice but not the Ontario Court of Justice or when they appear in front of a Superior Court judge in Assignment Court, pretrials, trial scheduling court or certain conferences, according the Ontario Bar Association.
"And for criminal lawyers especially, we're required to be in court constantly and, hopefully, Superior Court or above. That is one of those things we can't avoid. There's very few, if any, criminal lawyers who can avoid buying their robes," Thomas says.
The CLA's donated robes will be available to anyone who needs them, not just criminal lawyers, according to the CLA website.
Many law firms cover the costs of the bar call for their young lawyers and Brown says the high cost for those lawyers not joining those firms is a deterrence for them to go into less lucrative "public interest" jobs.
"There's a huge expense behind being a lawyer, every aspect of being a lawyer. And, of course, when you're working at a Bay Street law firm, those expenses are borne by the firm. But there's also an entire category of lawyers that don't have the backing of a Bay Street law firms to cover these costs. And it's an extraordinary expense and I think it becomes almost like an access to justice issue," he says.
"The more expensive law school gets and all these associated legal fees, the fewer lawyers are going to get into the public interest fields. And I think that's a real concern," he says.
The clothing drive was launched by the CLA executive committee. Brown says the idea was sparked by a tweet by law grad Elsa Ascencio, who tweeted about the call-to-the-bar fee, which was answered with a lawyer's offer to pay the fee and another tweet by criminal defence lawyer Neha Chugh of Chugh Law calling on experienced lawyers to each find a young lawyer and pay for their robes. The hashtag #robecall emerged and lawyers began tweeting offers to have the soon-to-be-calleds borrow their robes for their call day. Jennifer Hunter, a partner at Lerners LLP, says her offer is still standing. The connection #robecall facilitated is a great mentoring opportunity, she says.
"I would hope that if someone wanted to borrow my robe, I'd be happy to also meet them for coffee and answer any questions or talk to them about anything that they might want to know about the profession or the call day," she says.