Ontario recently published regulations for the requirement coming into force in June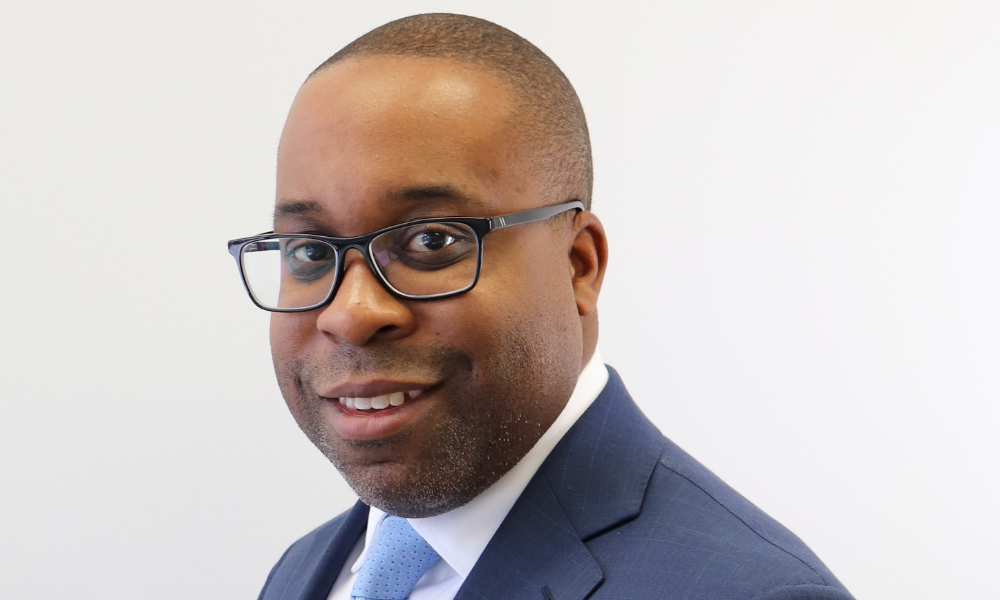 The Ontario government has revealed details of its new requirement, under the Occupational Health and Safety Act, that specific workplaces make naloxone kits available in case an employee has an opioid overdose.
All three of the following scenarios must be present for an employer to be required to provide a naloxone kit. Employers are aware, or reasonably ought to be aware, that "there is risk of a worker opioid overdose," that "there is a risk that the worker overdoses while in a workplace where they perform work for the employer," and where "the risk is posed by a worker who performs work for the employer," said the province's guidance.
If one of those factors is missing, the employer does not need to comply with the requirement.
Ryan Watkins, an employment lawyer and partner at Whitten and Lublin in Toronto, says there are specific situations where an employer would reasonably be expected to be aware of an opioid overdose risk in the workplace. He says these situations would be when a worker has disclosed a drug problem, the employer has found drug paraphernalia, or the employer has been made aware that an employee appears to be under the influence of opioids in the workplace.
"There's got to be a risk that the worker overdoses while at the workplace, where they perform their work," he says. The law is not concerned with members of the public, such as customers, who may also be in the workplace, nor does it apply to employee overdoses which occur offsite. "It's really not going to affect many employers because of the rigidity of what's required in order to carry one of these kits."
Naloxone can temporarily reverse the effects of an opioid overdose and can be administered with a needle or nasal spray. Opioids are powerful painkillers, including fentanyl, heroin, oxycodone, morphine, codeine, and hydromorphone.
"It's a good thing," says Watkins. "If you have identified somebody who may have an issue, it's a good thing to have this potentially life-saving kit on the premises and ensure that employees know how to use it, if necessary."
He says British Columbia has enacted similar legislation, and one of the questions there was whether an employee administering naloxone to a co-worker could be held liable. But the Good Samaritan Act, 2001, which protects from liability people who try to help those in distress during emergencies, would generally apply, said Ontario's guidance.
There is currently no law in Ontario requiring employers to have a naloxone kit ready for members of the general public on their premises. But Watkins says, "it's a good idea," which may happen in the future because it is aligned with the province's objectives.
"One pushback to that, though, is obviously the financial burden on employers that deal with the public," he says. "If you are going to require that every restaurant and gas station and storefront carry these kits, who's going to pay for that? Is the government going to provide that? Are there enough to provide to every business? Probably not. So, that's one of the issues."
"But, as a principle, that makes sense. We want to have these kits in as many places as possible in the unfortunate chance that it's required to be used."
There have been more than 32,632 "apparent opioid toxicity deaths" since January 2016, according to Health Canada. In the first six months of 2022, 76 percent of Canada's opioid toxicity deaths involved fentanyl, and 90 percent of all opioid toxicity deaths occurred in BC, Alberta, and Ontario.
Ontario published the naloxone kit regulations on Dec. 12. The government included OHSA amendments in Bill 88, the Working for Workers Act, 2022, which come into force on June 1. Penalties for non-compliance are $500,000 for a supervisor and $1.5 million for a corporation.
The legislation does not specify how many employees need to be trained to use the naloxone kits, says Watkins. Employers should train as many people as possible to ensure that someone on each shift can do it, and the province is offering free training of up to two employees, he says.